WD My Passport Wireless Pro Review
By
WD My Passport Wireless Pro Internet Performance
The next thing that we will be looking at is the internet performance on the My Passport Wireless when the device is being used to share a Wi-Fi internet connection with the passthru mode. All of the wireless storage devices on the market today have a notable performance decrease, so let's see how this new WD device does.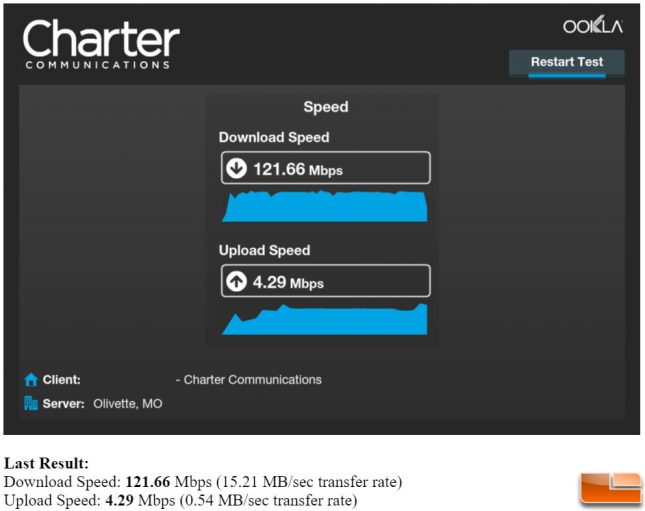 Our office internet with Charter Communications is rated at 100Mbps down and 4 Mbps up. When we tested it on our Intel test platform (Intel Core i7-5960X w/ ASUS X99-Deluxe Motherboard) we found that we were getting 121.7 Mbps down and 4.3Mbps up.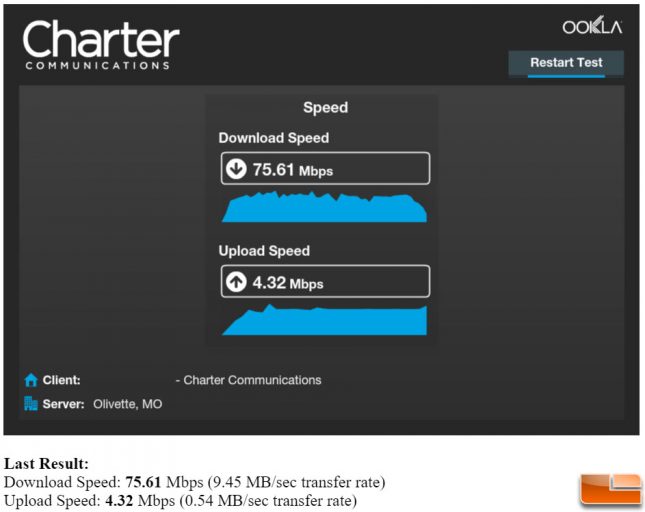 Running the same speed test through the WD My Digital Wireless Pro just one minute later we found that we were getting 75.6Mbps down and 4.3 Mbps up with everything connected at 5GHz. While this is a decrease from being directly connected it is a huge improvement over the original WD My Passport Wireless model that topped out at just 9 Mbps!
Let's wrap this review up!