WD My Passport 4TB 2016 Edition Portable External Hard Drive Review
By
WD 4TB My Passport Conclusion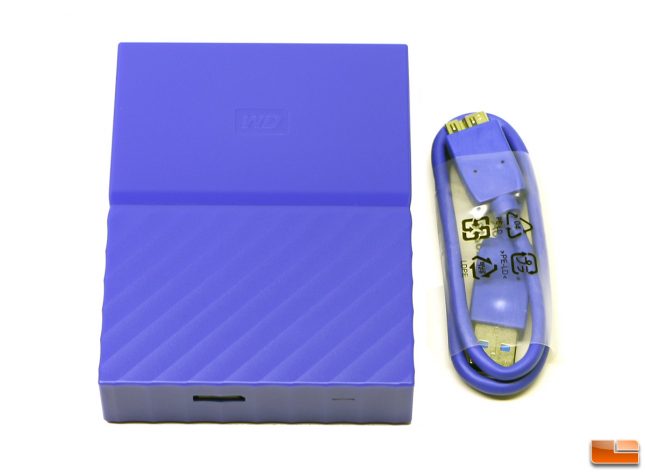 The WD My Passport was first introduced by WD back in 2004 and we are still impressed by what the My Passport series offers the community. The new redesigned models for 2016 look great, offer gobs of storage space, solid performance, hardware encryption and have automated backup utilities. If you don't have a portable drive to backup your data you really have no excuse as these are super easy to use and they are rather affordable. Two years ago the WD My Passport Ultra came out as the flagship offering in the My Passport line and the 1TB drive was $129.99 at launch. The new standard My Passport drives released in 2016 are the same internally (besides the firmware) and you can pick one of these new 1TB drives up for $59.00 and the 4TB models cost under $125.
We say that they are better in almost every way as WD cut the warranty from 3-years down to just 2-years. The good news is that just today (December 2nd, 2016) we learned that WD has raised the warranty back up to 3-years. They are in the process of updating the packaging and website now and it will take weeks or months for old inventory to be cleared off store shelves. If you were an early adopter and already bought a WD My Passport 2016 model you have nothing to worry about as WD will be adding a year to your warranty in their database. We always suggest keeping that receipt though as that is the ultimate proof of purchase. The new warranty period is already live on the product page as shown below, but you can see for yourself here.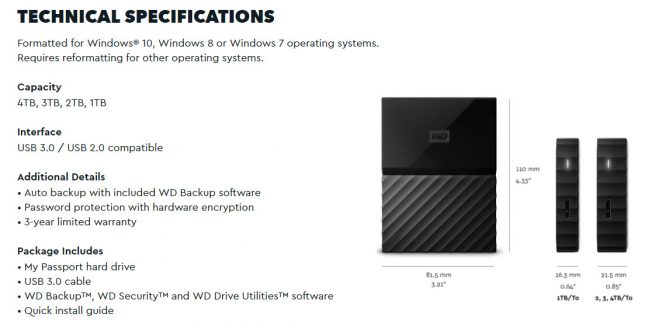 The only missing feature that would have been nice was a USB 3.1 Type-C connector as that would help future-proof this drive. Many of the latest desktop motherboards and laptops have USB-C ports and this enclosure uses the USB micro B connector. There is nothing wrong with this connector and it is by no means holding back performance, but we really like the smaller and reversible USB-C port. We know that the USB-C connectors are more expensive since they are newer, but we think it would have been worth it to use that instead. Maybe the next redesign will be USB-C!
At the end of the day the WD My Passport 2016 version looks to be a winner and it easily gets our recommended award.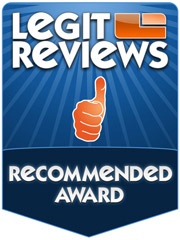 Legit Bottom Line: The WD My Passport 2016 Portable USB Hard Drive series is easy to use, has solid performance and is priced right.