WD My Cloud EX4 8TB Personal Cloud Storage NAS Review
By
Setting Up The WD My Cloud EX4
WD is trying to make personal storage easy and this product is aimed at first time NAS users. In fact, WD never calls this a networked attached storage server. They keep it simple and call it personal cloud storage. The first thing that you need to do is to power up the My Cloud EX4 and connect it to your network. To do this you simply give it power and plug it into your wired network, which most likely means plugging it into your wireless router. Once that is done you need to go to your computer or smartphone and download the WD My Cloud EX4 setup software. We downloaded the PC version for our laptop to get the initial setup started. The WD My Cloud EX4 software is available for both Windows and Mac, but it should be noted WD Smartware backup program is only for Windows. Fear not Apple users as the My Cloud EX4 supports Apple Time Machine natively for Mac backups.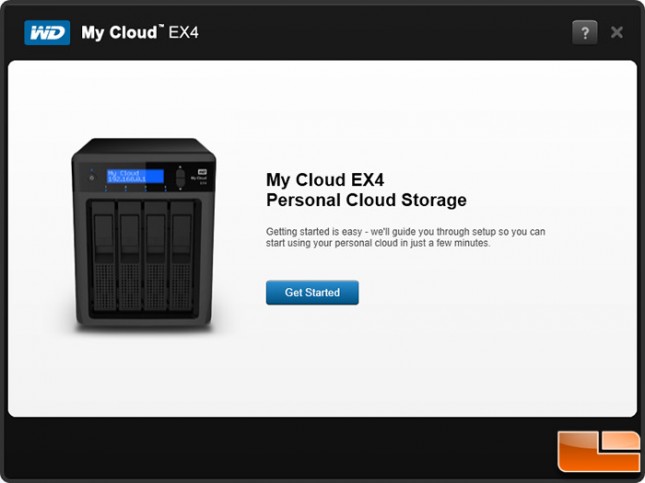 Once the Windows app is installed and launched, you'll see the screen above and just need to click the 'get started' button to proceed.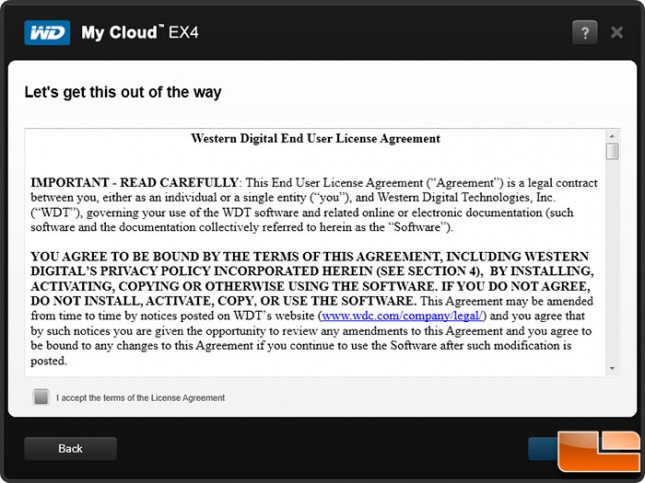 From there you are taken to the WD End User License Agreement (EULA) that you must accept before being able to continue.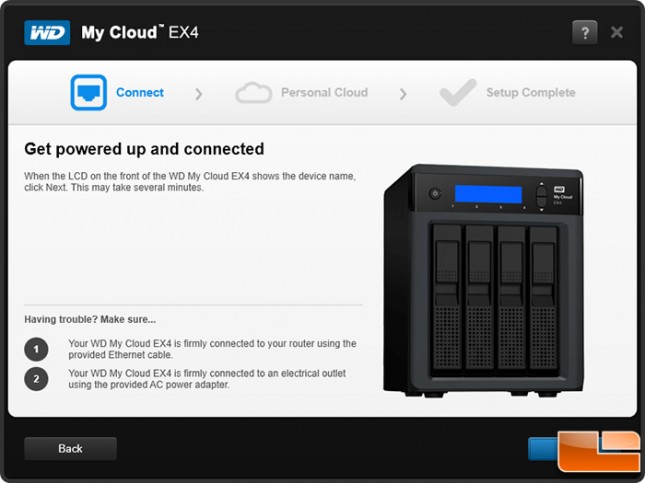 Next it tells you to turn on the My Cloud EX4 and when it shows the device name that you can click next. Most people likely won't be in the same room as their router, so if you plugged this in first, you can likely just click next.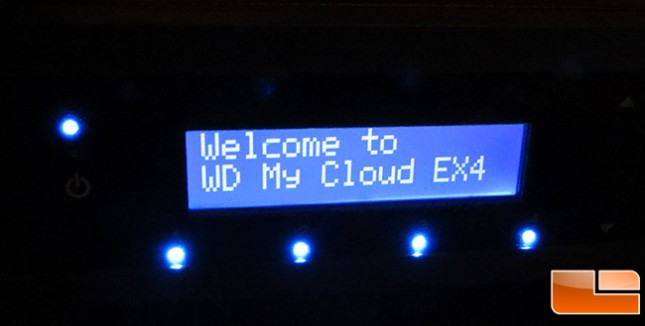 This is what the welcome screen looks like on the LCD when you first boot the My Cloud EX4. Once the server is up and running this display also shows other information about the server, such as its IP address, its name, and so on.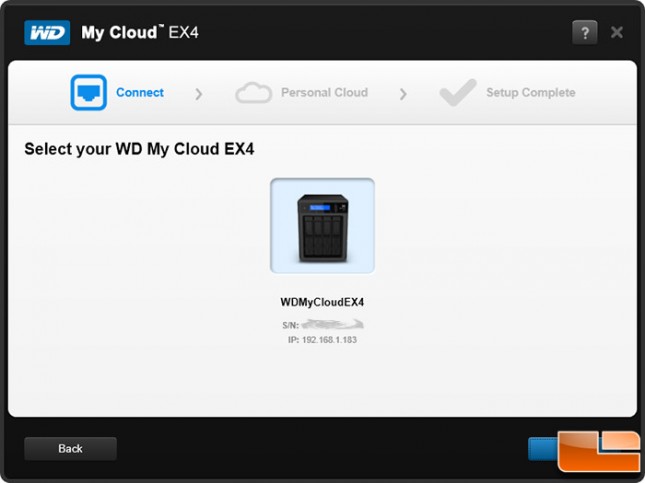 If everything is working properly, the app should find your My Cloud EX4 and you can select next. If not, make sure everything is connected properly or give WD support a call for setup help.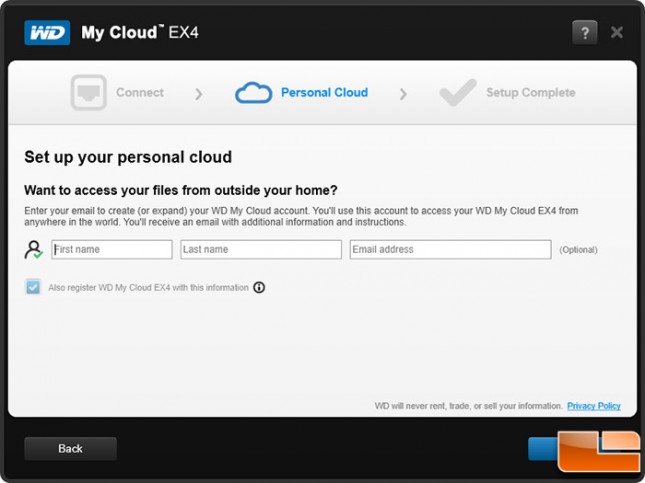 The next step is setting up your personal cloud. If you want to be able to access your files from outside your home you must fill in this information as you need that account to login remotely. This is something you'll want to enable if you want to use the WD My Cloud mobile app on your iOS or Android smartphone and tablet.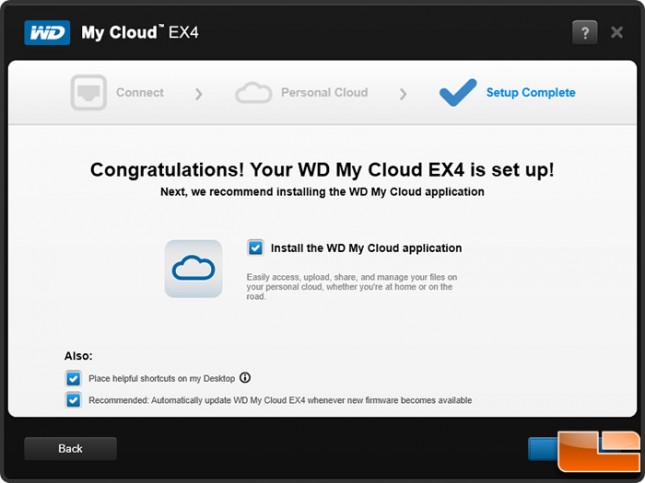 After setting up your personal cloud information you are down. You can then choose to install the WD My Cloud application and create helpful shortcuts on your desktop. No drive letters are mapped at this point, so if you wanted to map drive letters you need to restart your PC and then you can right click the EX4 under storage devices and map a drive letter for it.