Vertagear Racing Series S-Line SL2000 Gaming Chair Review
By
Vertagear SL2000 Nitpicks and Gripes
This is our first chair review, but we noticed a number of things on our chair that would have irked us if we ordered it online and received it.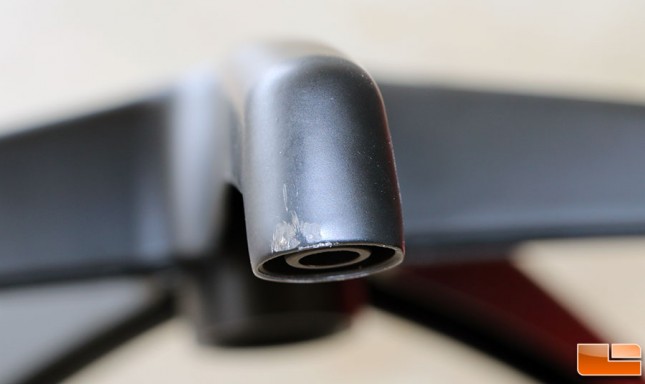 A couple of the ends on the aluminum allot 5-star base were scuffed up and the finish was rubbed through despite each leg being covered in the shipping box.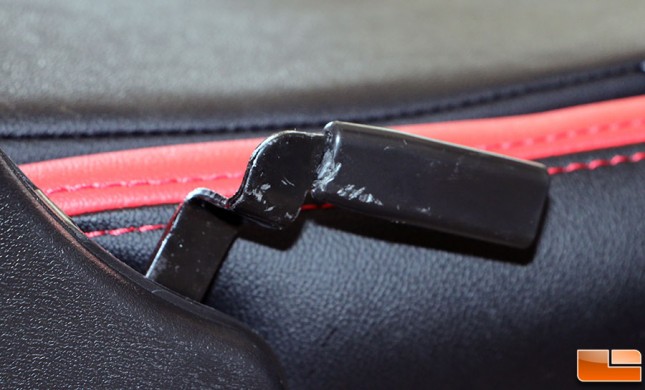 The recline handle also looked like it skidded down a road for a bit, but the plastic protective bag that the chair came in was pristine. Whatever damage that occurred here and in the previous feet image happened before the chair was packed.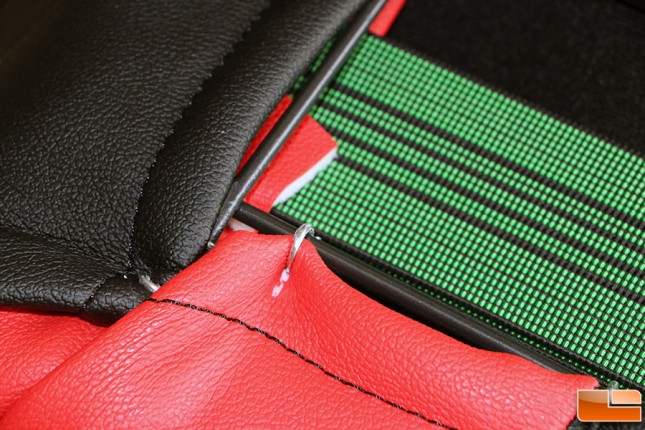 The PVC material that covers the chair is held on by a number of hog rings to the steel frame and we noticed that the PVC was starting to tear a bit on some of the rings. We aren't sure if that is normal or not since this is the first gaming chair that we have reviewed, but we wanted to pass along our observations.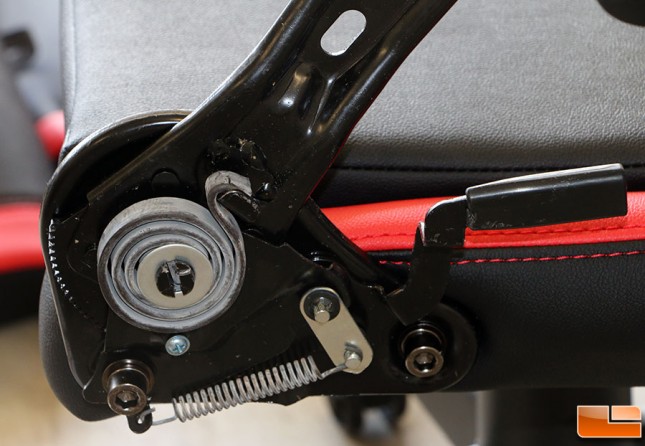 One step that is not mentioned in the installation video nor the included paper instructions is that you need to screw on the seats side panels.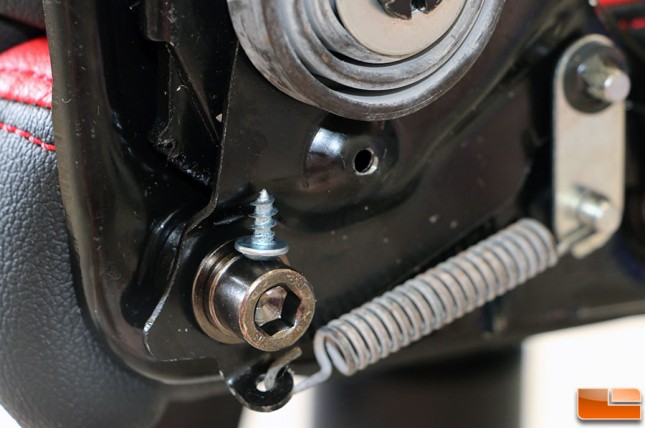 To do this you need to remove a Philips screw. The image above shows the screw removed from the chair.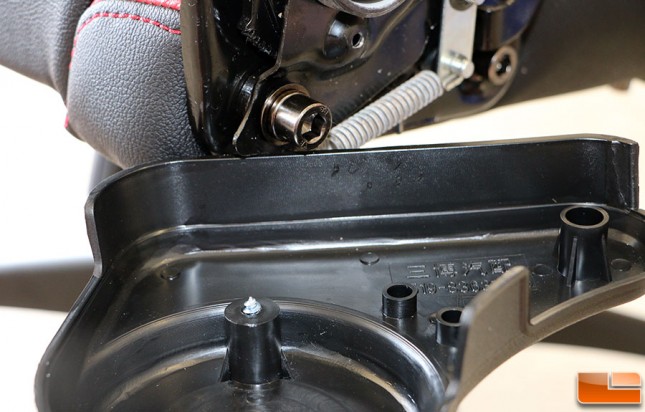 The problem is that only the tip of the screw extends past the plastic housing and not one set of fill width threads makes it into the metal bracket on the seat. This causes the bracket to be loose.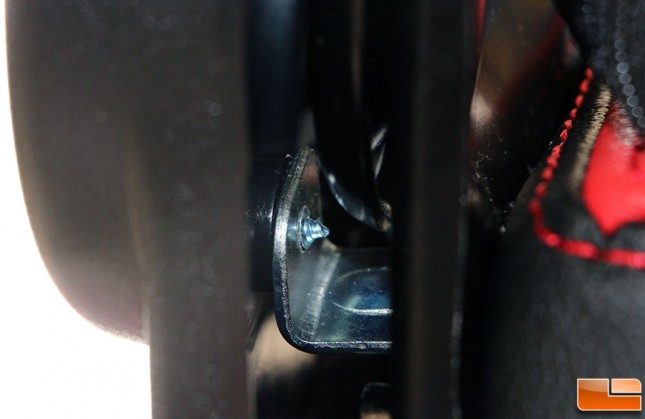 Here is a look at the screw in the metal plate on one of the sides of the chair showing hold the screw is too short.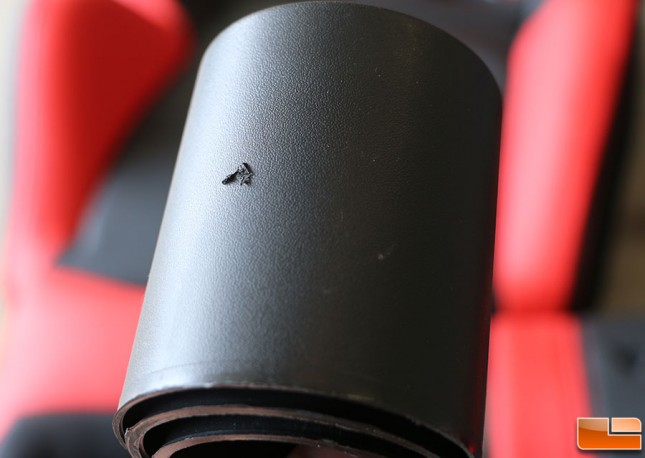 This is a total anal-retentive nit-pick, but some of the plastic pieces had chunks of plastic melted to them that you couldn't just 'flick off' with your fingers.
Our biggest quality control issue was that our seat foam was deformed from the start. We circled the depression/bulge in the image above to highlight the area of concern.
Legit Reviews contacted Vertagear prior to this review being published and let them know about all of our concerns and showed them these images. Vertagear already knew about the Philips screws being too short and said that issue was corrected at the factory and all chairs are now going out with the correct length screws. They also believe that the damage could have been caused by being taken out during security inspection and being repacked. Vertagear is planning on sending out a replacement model that is fresh off the assembly line and not an early production model like this chair was and we'll be updating this article with our findings.