Vertagear Racing Series S-Line SL2000 Gaming Chair Review
By
Vertagear S-Line SL2000 Gaming Chair
Legit Reviews has been doing hardware reviews targeted to PC gamers for more than a decade, but believe it or not, we have never reviewed nor owned an actual gaming chair. We've used a handful of office chairs over the years, but nothing that was aimed specifically at gamers. When our friends over at 4GamerGear offered us the opportunity to look at Vertagear's new S-Line of Racing Chairs we figured that we'd give it a shot. Vertagear is a brand new company and this is their first gaming chair line that will be available in both North America and Europe. At first we thought Vertagear was somehow related to AKRACING, a very popular brand of gaming chairs that is widely available in Europe, but we were told by 4GamerGear that they two are separate entities.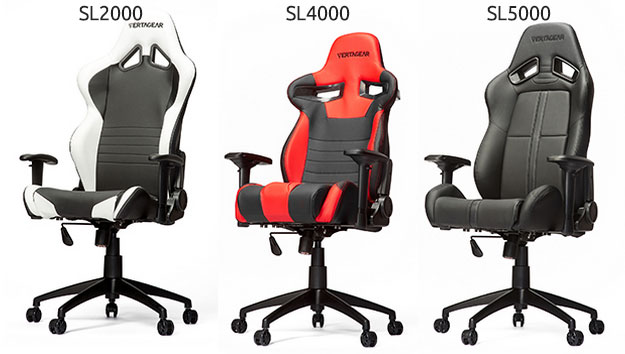 Vertagear launched the S-Line of gaming chairs this week and they are three different models available with differing features and price points.
SL2000 – Focus on ergonomics, design, and functionality – $289.99 (184.99 inc VAT)
SL4000 – Unparalleled level of comfort and adjustability $329.99 (214.99 inc VAT)
SL5000 – Racing inspired for extreme gamers with wide range of adjustability and the best comfort – $339.99 (229.99 inc VAT)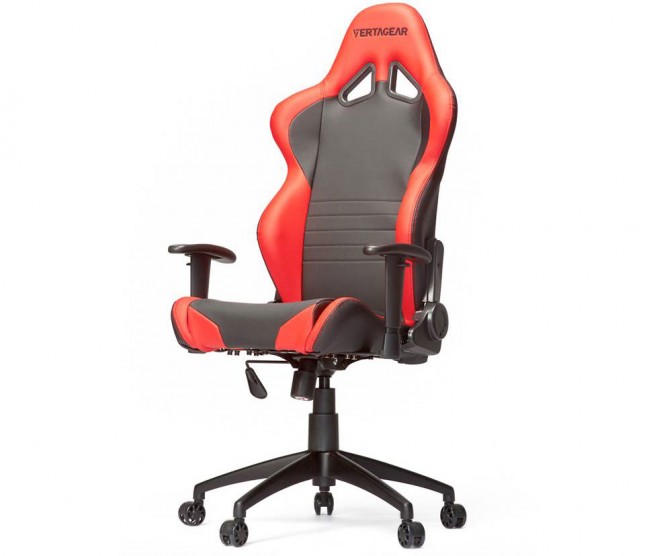 The sample we received is the Vertagear SL2000 in the Black/Red color combination, but you can also get it in Black/White, Black/Green, Black/Blue, Black/Pink and Carbon Black.
Here is a brief description of the Vertagear SL2000 and the key specifications.
A combination of form and function, Vertagears SL-2000 series focus on ergonomics, design, and functionality. Designed to give wide range of adjustability that gives gamers the best comfort and support in every gaming position for extended period of time. High backrest is designed to provide neck, shoulder and lumbar support.

Adjustable seat height
To prevent repetitive stress, having the correct ergonomic posture is important when seated for a longer time. Seat adjustability makes sure every type of user from different heights can adjust the chair to their unstressed posture. Good range of height adjustability to ensure you are at the optimum angle in relation to your desk.

Adjustable armrest
Cushioned and contoured to the shape of the arm with adjustability in height gives support to the gaming arm and prevents repetitive stress.

Adjustable back
Features independent back angle option. An angle-adjustable backrest to help you adjust your sitting position throughout the course of your gaming experience (up to 170 degrees).

Elegant Exterior
The SL2000 is made of high quality PVC leather, which makes it extremely durable and gives the chair a luxurious look. This material is easy to clean and maintain due to its stain- and water-resistant characteristics.

Comfort Padding
The SL2000 padding is made of high densed foam, which adds great support and seat comfort to the chair. The open-cell breathing structure, makes sure that heat arised from the human body temperature wont get trapped inside. This gives great comfort to the user even when seated for extended period of time.

Solid Structure
The SL2000 is constructed from a steel frame that assures a solid structure. The aluminum 5-star base keeps the chair solid, stable and lightweight. Assembled with a Class 4 gaslift, indicates for better durability and ease of use. Our Class 4 Gas Lift has thicker walls to accommodate the higher pressure and stability.

Tilting feature with adjustable resistance and locking system
Our adjustable tilt tension mechanism allows you to increase or decrease the tension by easily turn the knob to match your body weight. This allows you to rock comfortably, without heavy pushing, reducing muscle fatigue.

Extra accessories
Additional neck support cushion and lumbar support cushion is included.

Soft-glide Wheels
Wheel is formulated for a quieter operation and greater resistance to foreign objects and debris.

Specifications
– Model: VG-SL2000
-Overall height (incl. base): 1280 – 1360 mm
– Width backrest (shoulder): 555 mm
– Width backrest (lumbar): 290 mm
– Width seat: 370 mm
– Depth seat: 540 mm
– Materials: Steel (frame), High density resilient foam, PVC leather, Aluminum (feet)
– Max. Load: 150 kg
– Colour: Carbon Black
– Net Weight: 20 kg
– Gross Weight: 24 kg
– Package dimension: 880 x 400 x 680 mm
– Warranty – 2 Years
Let's take a look at how the Vertagea SL2000 Gaming Chair came boxed and see how many pieces you'll need to put together.