V-Moda Vibe II Headset Review
By
Introducing the Brand New Vibe II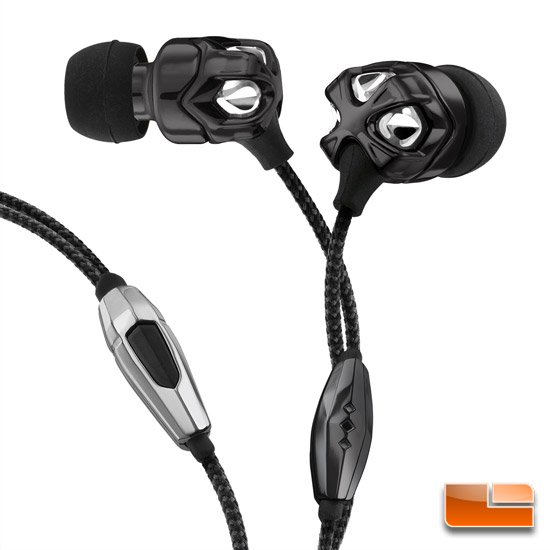 We have been using Vibe headset ever since it was introduced as our premier ear bud headset. When the Vibe Duo headset was announced for iPhone and Blackberry mobile devices integrating a microphone (and later) a button for answering and initiating calls, we noted the sound was second to none and consistent with the quality of the original Vibe headphone. For well over a year, we have been using the Vibe and Vibe Duo as our head of choice for not only comparison in headset reviews, but as our main listening device for our laptop, cell phone and MP3 devices.
During the holidays and shortly before the 2009 Consumer Electronics Show, V-MODA announced their new flagship headset, the Vibe II with Microphone. The Vibe II headsets are specifically designed for iPhones, Blackberrys, and any MP3 or PMP player since it has a 3.5-mm jack. The body style is quite similar to their previous version of the Vibe Duo. Priced at $128, the Vibe II is still made of stainless steel alloy that is intended to make the headphone look more like a piece of jewelry than some cold manufactured device.
V-MODA not only changed the look of the Vibe IIs, but it seems that they have tweaked their engineering design as well. The original Vibe was virtually identical to the Vibe Duo with the exception of the microphone and button that they incorporated on the later model. The cabling sleeve was beefed up on the Vibe Duos as well.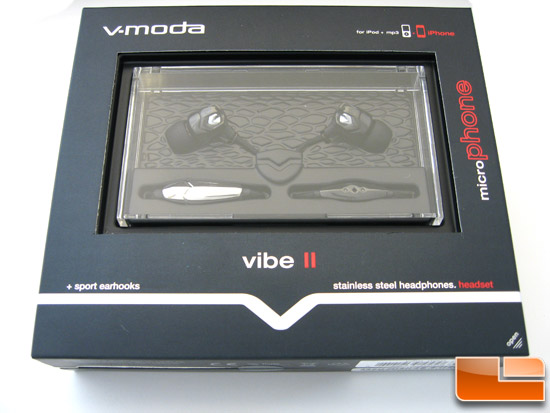 The Vibe II engineers actually shrank the speaker drivers from 9-mm on the original Vibe to 8-mm. Doesnt seem like too much difference, but even with a smaller footprint, the Vibe IIs still have great dynamic range and frequency response (12 HZ 22 kHz) identical to the original Vibe headset. We will be interested in hearing these headsets to see if there is a discernable difference between old and new.
The last major change is the cabling. The Vibe II has what appears to be a slightly thicker cable sheath that makes the overall package much more sturdy less prone to cut cables and shorts. As expected with this heavier cabling, the weight of the Vibe II is almost double the original (22g versus 13g). Lastly, there is a unique semi-flexible 24-carate gold-plated core plug that has a 45-degree angle.
Frequency Response: 12 Hz 22 kHz
Speaker Driver: 8mm V-MASQUE dynamic technology, neodymium rare earth magnet
Cables: 32 plug to y-connector,13.5 even-length earphone cables
Plug: 24k gold-plated, 3.5 mm (1/8) stereo plug
Weight: 22g
Detachable sport earhooks
Eight pairs (XS,S,M,L) of silicone ear fittings in clear and black
Italian designed carrying pouch
V-MODA VIP Card
Warranty: One year V-MODA premier warranty