Tt eSPORTS CRONOS Riing RGB 7.1 Gaming Headset Review
By
Checking out Tt eSPORTS CRONOS Riing RGB 7.1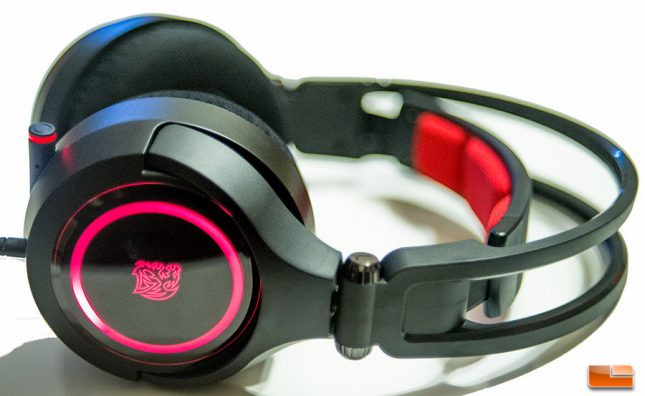 The CRONOS Riing RGB 7.1 is a full sized headset with a heavy duty build and adjusts to the size of the users head easily due to the headbands that would automatically adjust. The headset has a matte finish that wouldnt usually leave fingerprints and depending on whether or not you like you polish your headset to keep them mark free, this may be an added benefit. One of the best features of the headset are the 50mm neodymium drivers that are known to deliver great sound to the user.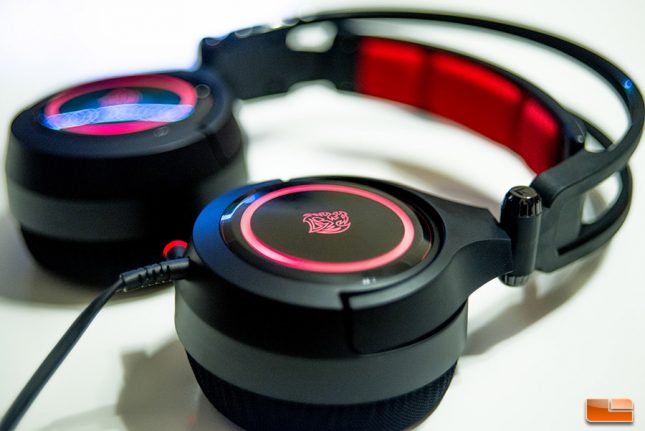 The headset folds out flat and this adds comfortability when on the move or simply want to rest it around your neck when its not in use.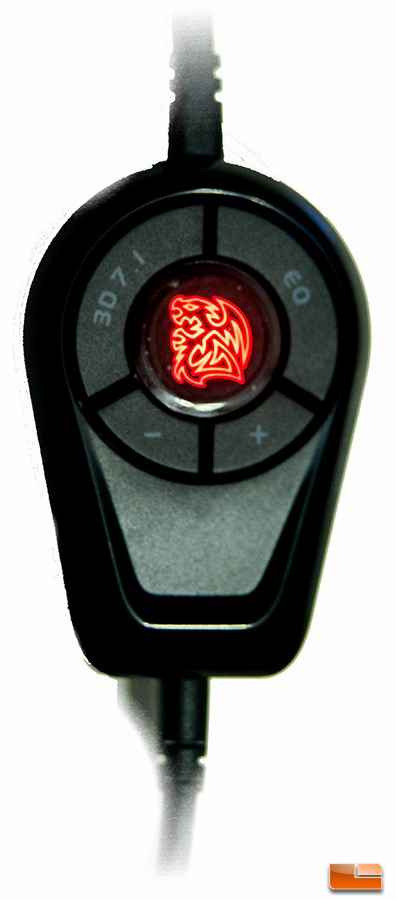 The user can adjust the volume, switch on the 3D 7.1 setting, change the EQs, as well as mute or turn on the mic through the in-line control device.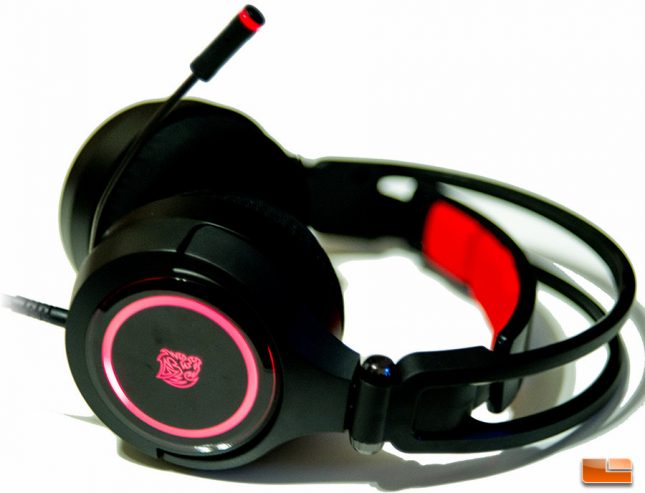 The microphone can be tucked into the headset when it isnt in use and can easily be pulled out to bring closer to the source of sound.
On the next page well go over the software used to control the RGB lighting and EQs for the CRONOS Riing RGB 7.1