TP-Link TL-WDR4300 N750 Dual-Band Wireless Router Review
By
TP-Link Wi-Fi Performance Testing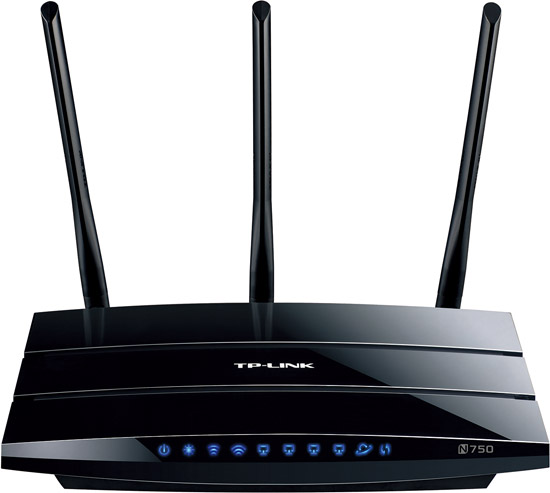 We wanted to test our router in a real world environment so we connected the TP-Link TL-WDR4300 to a PC running Windows 7 64-bit and configured it using Automatic settings for both 2.4Ghz and 5Ghz bands. We then took a laptop with an Intel Centrino Advanced-N 6230 wireless adapter and moved it 25-feet away from where we set up the router. We didn't tell the client anything more than the SSID for each router and let it automatically choose the channel to connect to. The router's security was set to Unsecure/Open Mode (for fastest data throughput), and with WMM / QoS turned ON. After connecting, we ran the PC application LAN Speed Test (LST) v 2.0.8 to measure file transfer and network speeds. LST builds a file in memory and then transfers the packet without the effects of windows file caching. It then reports the time and calculates the network speed.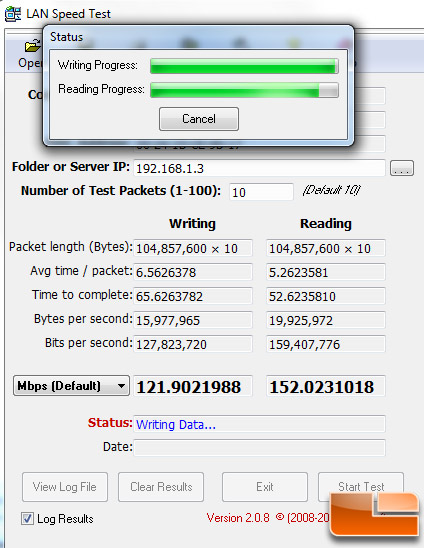 We repeated the test 2 more times rotating the router 90 degrees after each test to make sure that the router's speed was affected adversely by its orientation.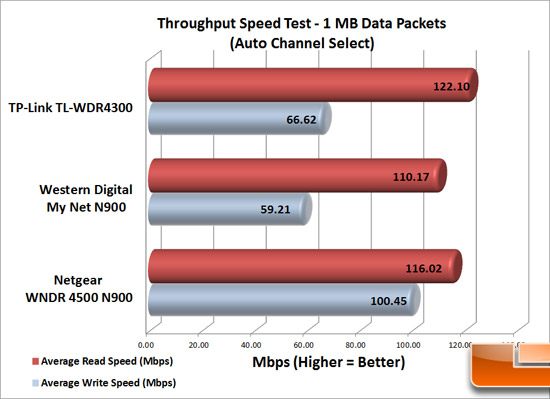 Test Results: Surprisingly, the TP-Link TL-WDR4300 tested with the fastest Read Speeds when transferring 1MB data packets over Wi-Fi. Write speeds for the TP-Link seemed average but clearly best the Western Digital My Net router. We could definitely tell a speed difference as we rotated the routers even with the external antennas. Even though the TP-Link is inexpensive, it really performs with smaller packet sizes.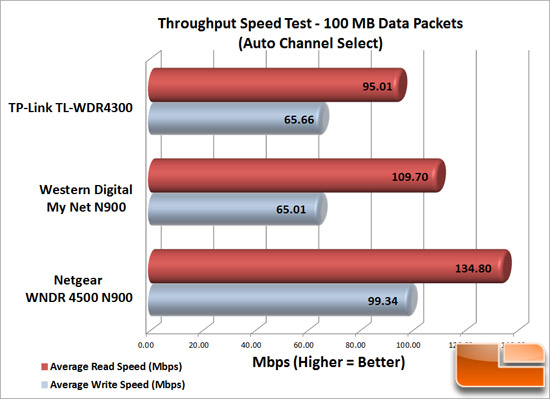 Test Results: We ran our speed tests with 100MB data packet sizes to simulate the kind of data that one would see when streaming multimedia like high-definition video. What is interesting to see is just how well the TP-Link N750 does even though it's rated for theoretical slower speeds than its competition. We have to believe the external antennas really make a measurable improvement to the router's performance and allow it to compete well.