TP-Link TL-WDR4300 N750 Dual-Band Wireless Router Review
By
Setting up the TP-Link TL-WDR4300 Router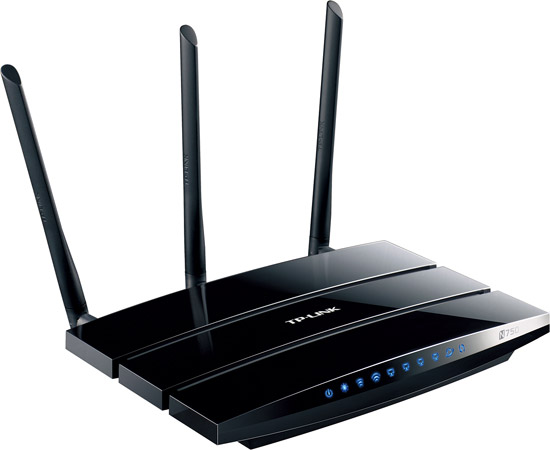 TP-Link, like many other networking manufacturers, are trying to make it easier for consumers to get up and going with their home networking by including setup wizards and software. The TL-WDR4300 comes with an "Easy Install Resource CD" that will initiate a configuration program called "Easy Setup Assistant".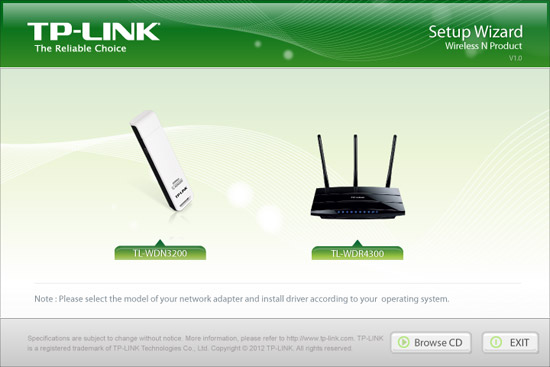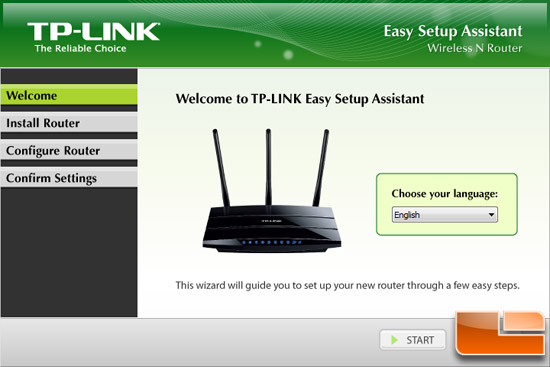 After selecting the language you want, this wizard will take guide you step-by-step helping you to configure a wired and wireless network. This, of course, is great for beginners as it took less than 5 minutes for us to get our wireless network up and running on the internet after opening the box.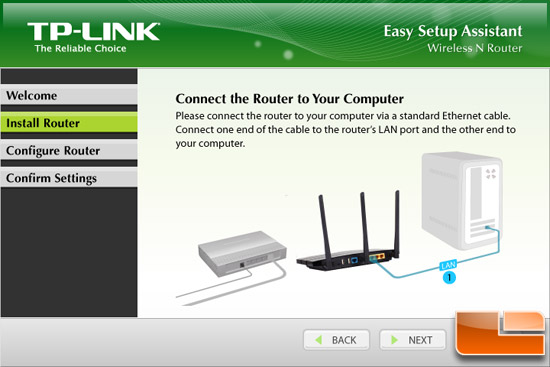 As you can see the wizard is very easy to look at and simple to understand.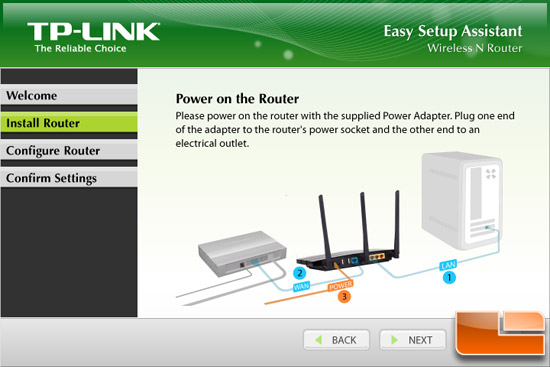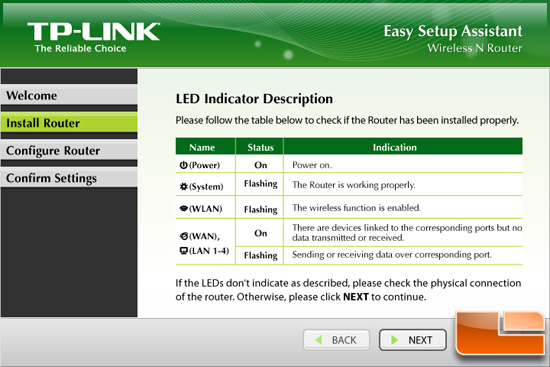 The engineers at TP-Link go to great pains to simplify explanations for first time users and those who don't normally work with network equipment. For those of us who are a little more knowledgeable, we can click through these menus fairly quickly.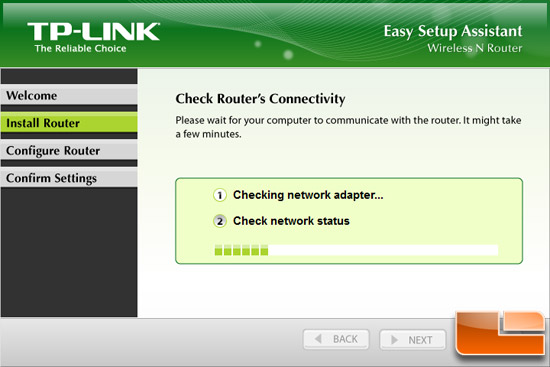 TP-Link has loaded their N750 router with tons and tons of features found in their User Interface. I was pleasantly surprised with the amount of features and options that this "economic" router offered up.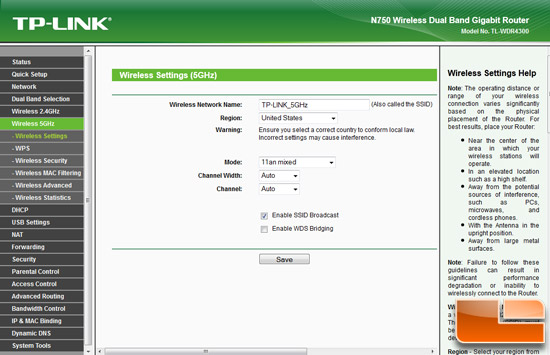 You are able to not only customize each radio independently, you also have the ability to let the TP-Link automatically choose your best wireless channel or "dial-in" the channel that you prefer.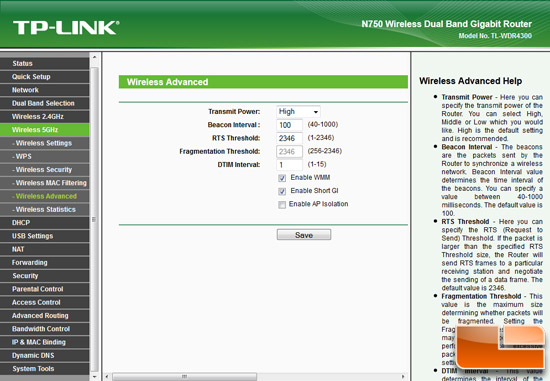 There are a number of different menus and sub-menus in the GUI that might get confusing, but if you look to the right of the screen, you will see detailed explanations of what each options is. From here, you can make your decision with confidence. We found the descriptions on the right to be quite informative and accurate. We didn't notice any misspellings or grammatical errors so this finished product was quite nice.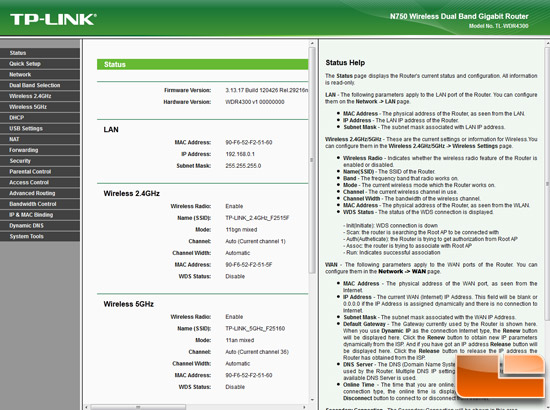 Like most current wireless routers, you have a number of different options for wireless security – WPA/WPA2-Personal, Enterprise, WEP, and MAC Filtering. The router even has options for port forwarding and Parental Controls.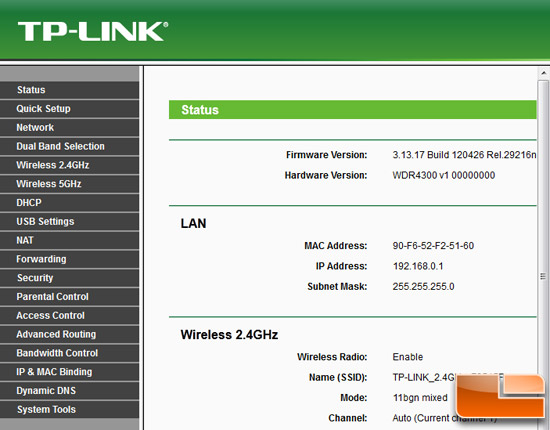 Overall, we found the TP-Link's GUI to be user friendly and not over slick. There is definitely a difference between the TP-Link and Netgear GUI as Netgear seems to have a better understanding of how to group and organize things. While tons of control features were available on the TP-Link N750, it wasn't always intuitive where these functions resided.
On the next page we show the result of our Wi-Fi network speed tests that we performed with the TL-WDR4300 and how it stacks ups against some of its competitors.