Thermaltake Water 3.0 Ultimate AIO CPU Cooler Review
By
Thermaltake Water 3.0 Packaging
Thermaltake is a top tier company, they know how to make their packaging eye catching and what information should be provided..The Water 3.0 Ultimate is packaged in a retail oriented box that is much longer than it is tall, which will make it stand out a little more than most. The front of the box, there is a picture of the Water 3.0 and just a little information on the cooler itself such as it is a 360mm radiator, and universal socket compatibility. It is enough information for the perspective buyer to begin to know what Thermaltake is offering in the Water 3.0.

If you need more information on the back of the box, you are provided with a list of the features, estimated cooling gains over the stock cooler, and a picturial of the various components.

However, if you are looking for the technical specifications of the Water 3.0 Ultimate, those are listed on the bottom of the box.

Opening the box, we find a fairly common egg carton insert with each of the components separated nicely. While it is not a large amount of protection, it is common because it works.

Removing the Water 3.0 Ultimate from the pack age, we find the baseplate has a plastic cover protecting the pre-applied thermal paste. With the plastic cover removed, we can see the copper baseplate. We can also see that the baseplate has a smooth and flawless finish.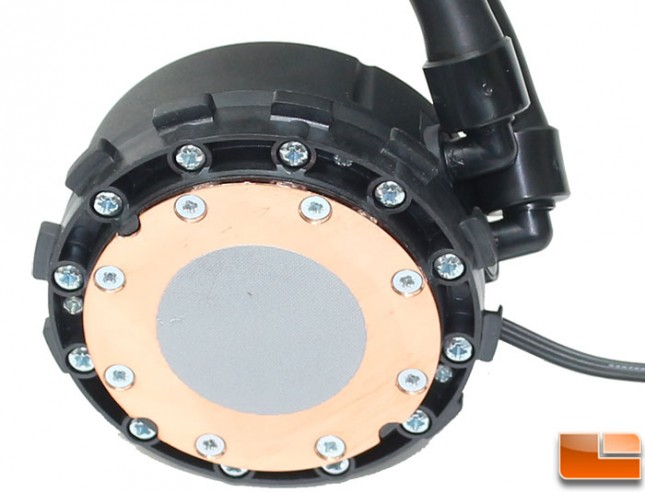 Since this is a 360mm AIO cooler, Thermaltake has included three of their TT-1225 fans, which are rated for 99CFM at 20dBA.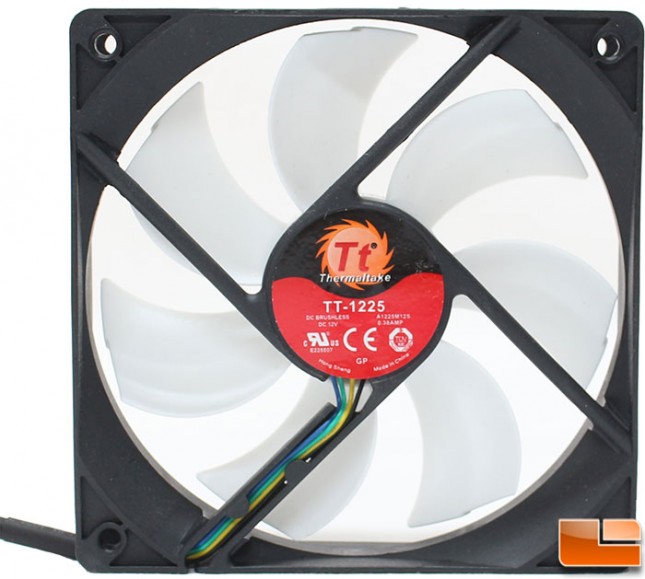 Finally, we take a quick look at the installation accessories, there are plenty of brackets to install the Water 3.0 Ultimate on just about any modern AMD or Intel CPU. Being a 360mm radiator with 3 120mm fans, Thermaltake has included a nice 3-way fan adapter to connect the fans to a PWM header, it would be nice if there were two of these or a 6-way PWM connector for a push-pull configuration.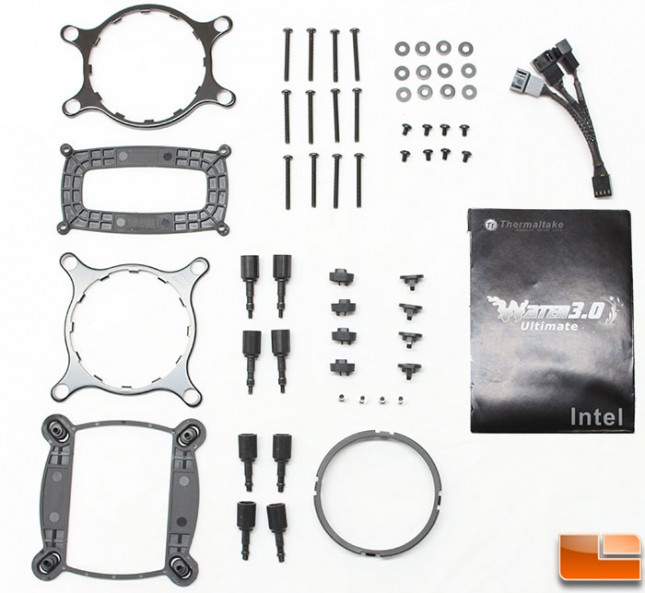 That covers what comes with the Water 3.0 Ultimate, let's move on and take a closer look at the cooler itself before begining the installation and testing.