Thermaltake Silent Purepower 680W
By
The Interior
Removing the Purepower lid, we see the fans are almost located directly across from each other and some consideration has been given to airflow, as the heatsinks run parallel with that flow.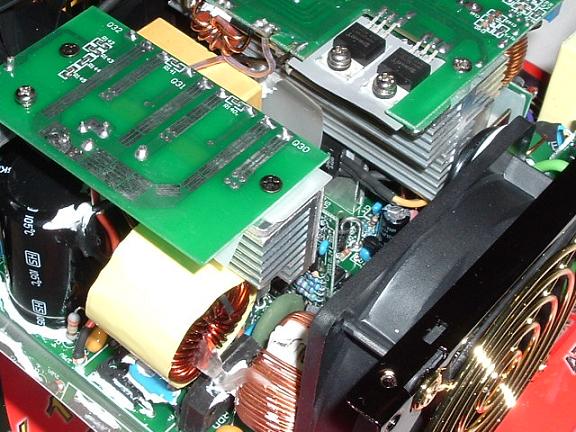 From another perspective…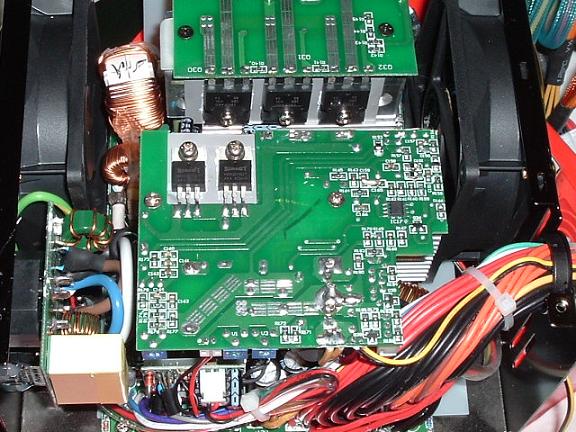 A PSU concentrating this much power is bound to appeal to the PC-Enthusiast and/or Overclocker. Although not as accessible as some might like, there are in fact voltage potentiometers, or pots for each voltage rail. In fact there are quite a few.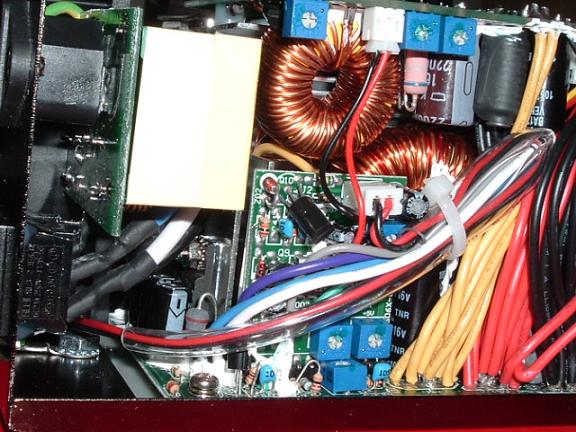 In the photo above we see a total of five pots, three on the bottom of the unit, 3.3V, 5V and 12V. Taking a closer look we see the bottom three are clearly labled, although the 3.3V isn't visable at this camera angle.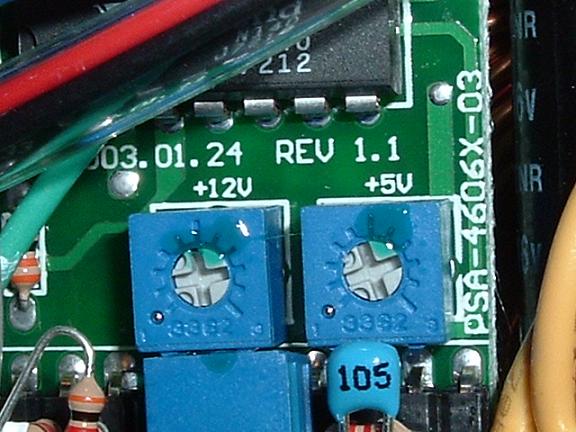 Even more exciting were the three pots located at the top of the unit which allowed further fine tuning of each proprietary 12V rail.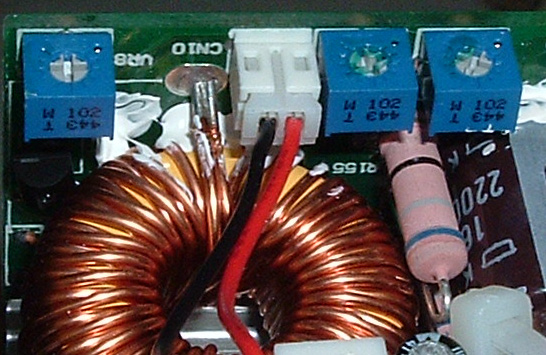 Just ledgible on the far left potentiometer above, the printing on the PCB reads "UR8" indicating this is the voltage adjustment for the 8A, 12V #3 rail. While adjustability is definately a plus, a well built PSU shouldn't require any "fine-tuning." While I've been guilty of increasing the 12V rail on my OCZ Powerstream during Prescott overclocking, the rail wasn't reading low, I was just being cuatious. On a well constructed PSU voltage rails should remain steadfast under most conditions, including overclocking.