Thermaltake Frio Extreme CPU Cooler Review
By
Looking Closer at the Frio Extreme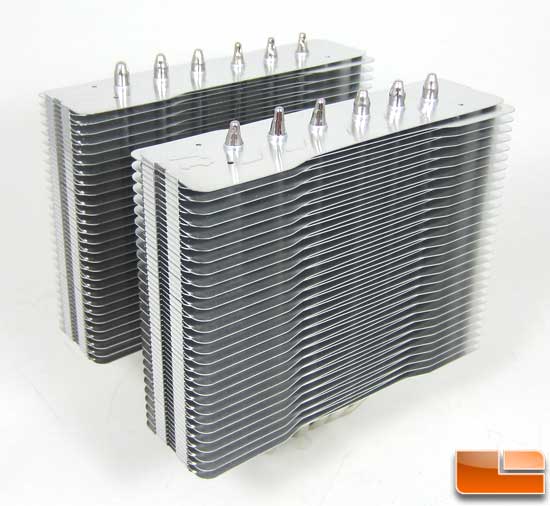 The Frio Extreme is a twin tower cooler. It stands 160mm tall, 148.2mm deep, and 151mm wide and weighs in at a hefty 1230g or 2.7 pounds. The heatpipes and base are nickel plated copper, the cooling fins are aluminum. There are six 6mm heatpipes.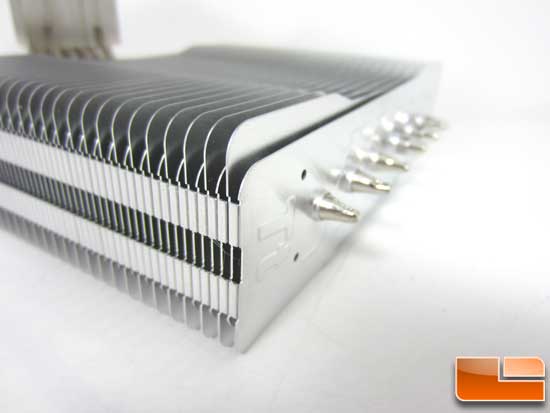 There are two fin profiles that give the Frio Extreme a nice visual look. In the 4 corners of each tower are holes for the fan clips.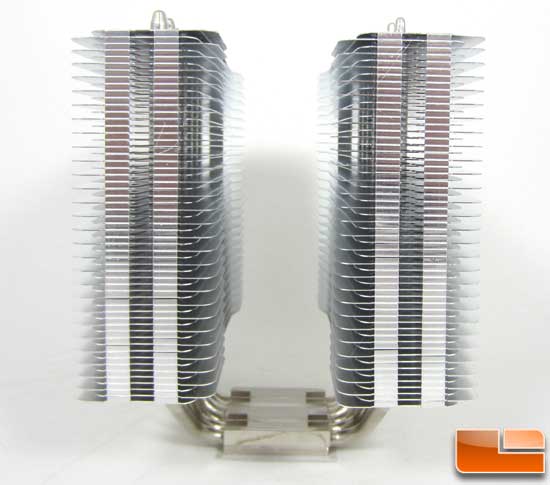 Looking from the end the fins are laid out in the same position on both fin stacks. So, the Frio Extreme has nice aesthetic features; let's hope it performs as well as it looks.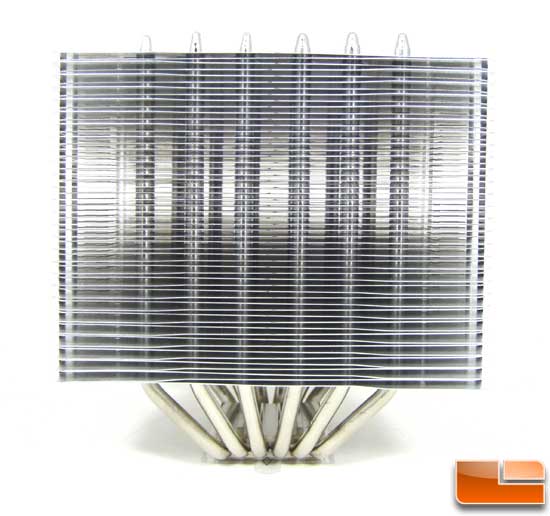 Looking from front the fins are nice and straight. The aluminum fins feel thin, but I never felt like I was going to bend one while handling the cooler.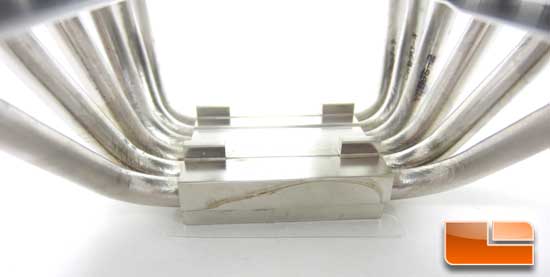 The top of the cooler base has a channel with notches in it. This is for the cross bar that holds the cooler down. The cross bar has tabs that line up with the notches. This helps keep the cooler centered on the socket and prevents it from being able to move.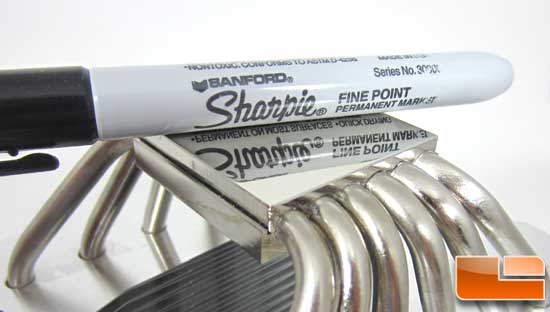 The base of the Frio Extreme is flat and polished to a mirror finish.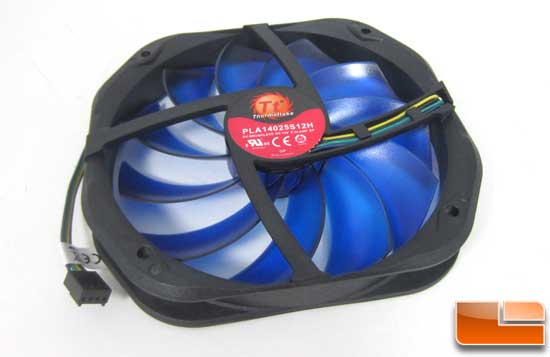 The Fans included with the Frio Extreme are 140mm with transparent blue fan blades. They operate at 1,200 to 1,800 RPM at 19 to 39dBA, pushing a max air flow of 106.2 CFM.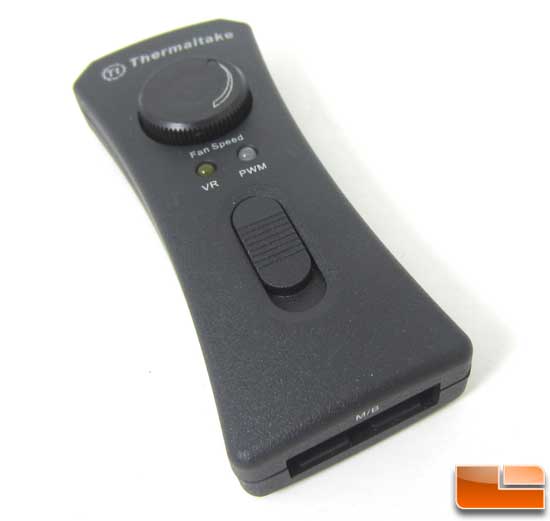 To control the fans Thermaltake provides a fan controller that allows a little flexibility for the end user. The fan controller can be powered from one fan header on the motherboard and with the selector switch the end user can choose to run PWM or regulate the voltage themselves with the VR control knob.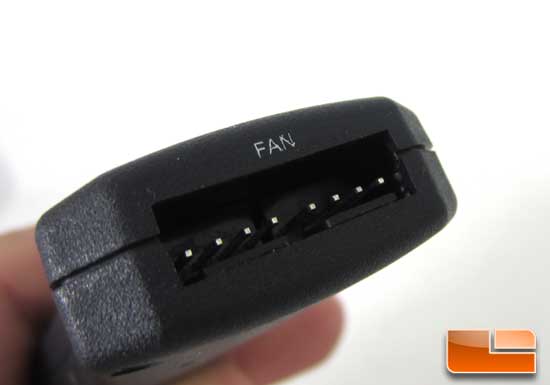 The controller is also ID10T error proof when it comes to hooking up the cables. One end has standard 4 pin PWM connectors for the fan; the other end has a non-standard 4 pin fan connection. To further help the ends are labeled Fan and M/B.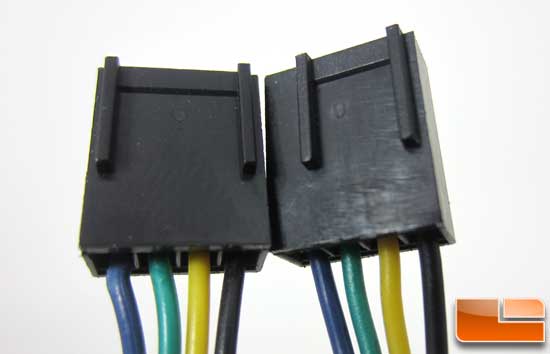 The included power cable has a standard 4 pin fan connector (left) for connecting to the motherboard, and the non-standard connector (right) for the controller.