Thermaltake Frio Extreme CPU Cooler Review
By
Unboxing the Frio Extreme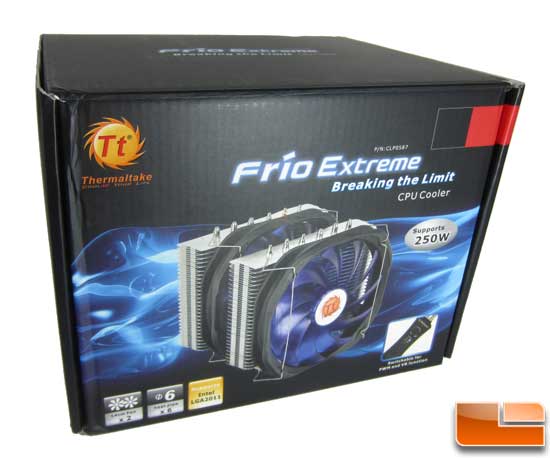 The front of the box has an image of the Frio Extreme front and center.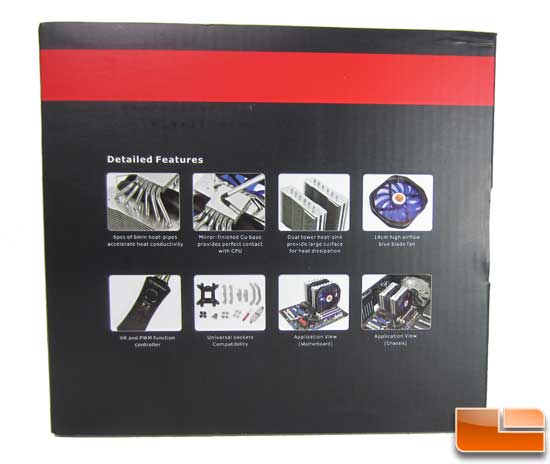 On the right are images of the features.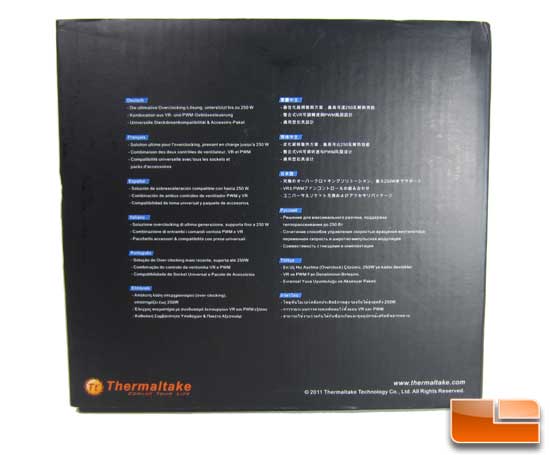 On the left are some features listed in various languages.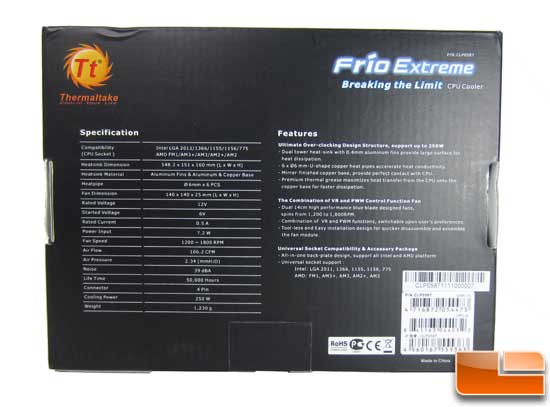 On the back are detailed specifications and features.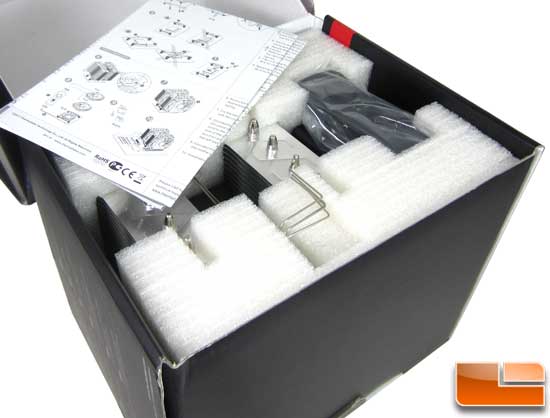 Upon opening the box the instructions are right on top, and the cooler and fans are cradled in foam.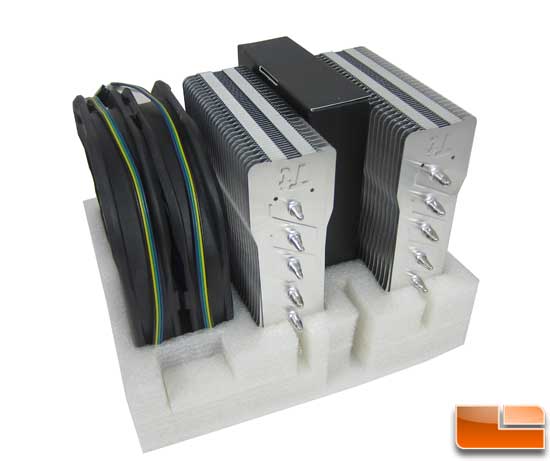 Pulling one of the foam caps off reveals the fans are in one pocket, and the Frio Extreme is in another. The accessories box is stashed between the towers of the cooler.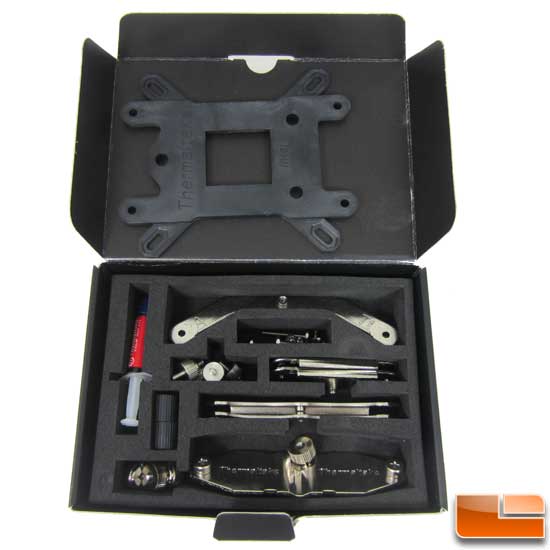 The accessories come nicely packed in the accessories box.