Thermaltake Core X5 Cube Chassis Review
By
Final Thoughts and Conclusions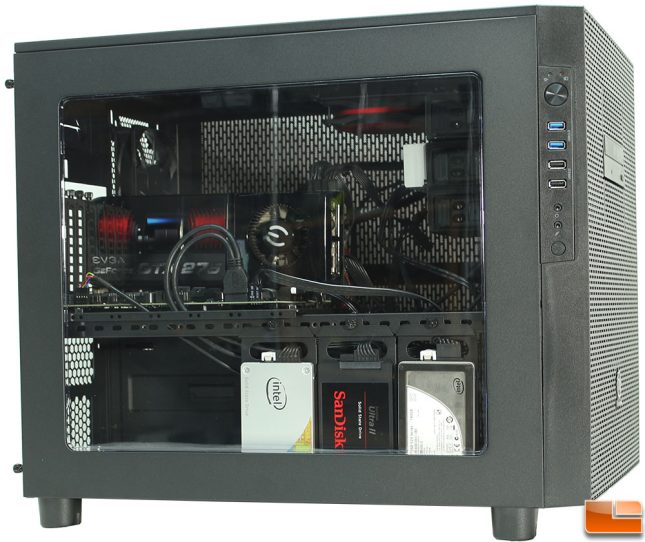 Thermaltake knows a thing or two about building and designing cases for enthusiasts, that are extremely well made. The Thermaltake Core X5 is one of those cases that won't fit everybody's tastes, however if you are looking for a cube case that you can customize to suit your particular needs, then the Core X5 is a great choice. It will fit a wide range of systems with motherboards up to E-ATX with multiple cooling options.
Overall design aside, when looking for a case you should be concerned about the build quality, this is another area that Thermaltake excels in like their other cases, the Core X5 should hold up for many years. Their attention to detail allows even a novice to successfully build a system into the Core X5 with ease. Thumbscrews are used extensively throughout the case to hold everything in place.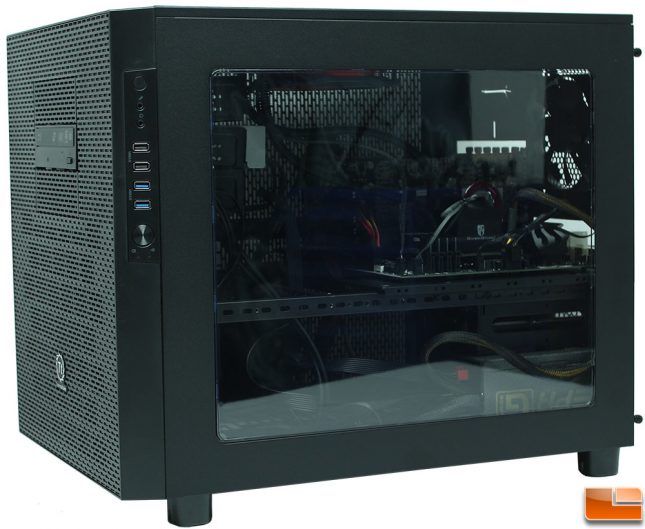 One of the key features of the Core X5 is the flexibility of customizing the layout of the case. If the front I/O is on the wrong side, you can move it to the other side. This is a pretty common theme on the Core X5; side panels, SSD trays, power supply, side cooling bracket, and 3.5″ drive cages can be swapped from one side to the other. The only things that really can't be relocated is the motherboard, and the front 5.25″ bays (these can be removed entirely though).
For cooling, there are so many options it is hard to go through and list them all. Thankfully Thermaltake has a nice exploded graphic that shows all the various options for liquid cooling radiators and fans. In addition, if one X5 isn't enough for your monster system, you can always get a second one and stack them.
Nearly everything the Core X5 does, is nearly perfect. I can think of two things that I would ask Thermaltake to take a look at. First, it would be the 2.5″ SSD trays; cable routing can be problematic, but not impossible to do. The biggest obstacle is the power connection, which even using the mid-line connectors is a little difficult. The second is pretty minor, the front fan filter is too easily knocked out of it's slots and can vibrate between the front panel and the fans.
If the Thermaltake Core X5 Cube chassis fits your design needs, you can find it online for $147.40 with free shipping for the black model, and $169.99 with free shipping for the Green Riing model. Not only do you get a sturdy and well designed case, Thermaltake also includes a three year warranty on their cases.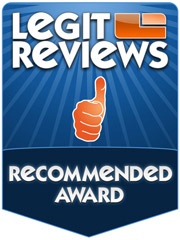 Legit Bottom Line: The Core X5 follows the other Core X cases in making it easy to customize the case to suit your needs. Whether it's using one case, or stacking multiple cases, the Core X5 is a great choice for a cube case that is easily customized for your particular needs.