The V-MODA Vibe Red Roxx Earphone Review
By
Conclusions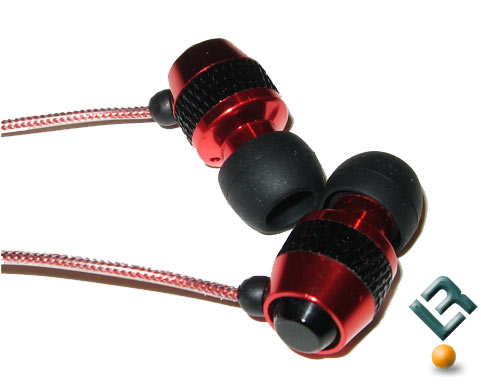 Of course we werent able to test these headsets with every form of music with all the different types of media players available on the market Nate doesnt give his writers that kind of salary. We were, however, able to test a large segment of music on media devices and through our computer that we think represents most users. The source of the music you are listening to is always the primary factor in to how the music sounds, but if you have a good source, your headphones should not be the Achilles heel in your system. Most people know that the headsets that come with media devices today are pretty much the bottom-of-the-barrel level ones that companies can mass produce very cheaply. If you are serious about the music and media that you are listening to, you owe it to yourself to upgrade those stock headphones.
For a list price of $101 (it must be avant-garde and fashionable not to do the whole $99.99 thing its cool, I can dig it) these are not the most expensive headsets in the world but they are of quality materials. Surprisingly light, but very powerful, I was able to listen for a long period of time before giving myself a break not because my ears were sore from wearing the sets, but rather, the music was getting good to me as I was writing this review (damn, I love U2 in concert!) and I didnt want continue with my hearing loss.
The VIBE headsets arent exactly stealthy though. When playing them in a quiet room, people could hear the music seeping out of my ear not the best thing when others around you in the library are trying to get some work done (then again, they should just buy some and enjoy their own world of music). I also would worry a bit about the more active users who might use these headsets while jogging or exercising. Because you can almost completely tune out the outside world, it can be very dangerousthen again, this might be to your advantage if you live with your parents or (ahem) a significant otherbut I digress.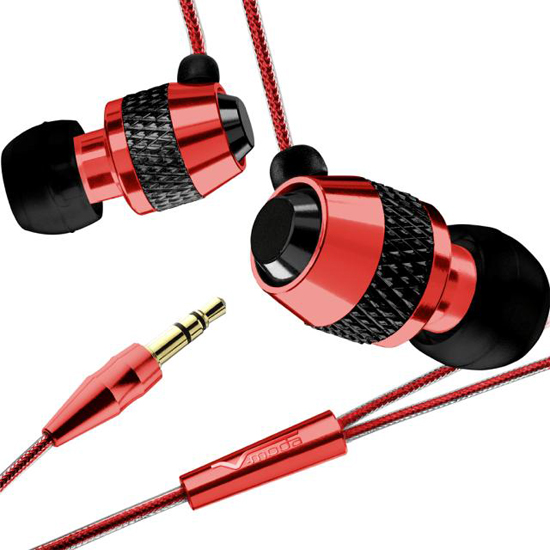 The V-MODA VIBE Red Roxx headset is one of the best headsets we have used and certainly the best we have reviewed. The frequency response and sound quality coming from these very light headsets is downright freaky. There will be many who wont appreciate the amount of bass and crisp highs that this headset produces from high quality sources, but those users will probably not know what an iPod or Zune is to begin with. Once you get the headsets fitted properly, you will truly be able to enjoy incredible sound in your own world.
Legit Bottom Line:
With a list price of $101, the V-MODAs VIBE, is easily the best headset I have reviewed here at Legit Reviews. With incredible sound reproduction in an affordable, ultra-lightweight package, we honor V-MODAs flagship product with the Legit Reviews Editors Choice.