The V-MODA Vibe Red Roxx Earphone Review
By
Introducing the V-MODA Red Roxx VIBE Earphones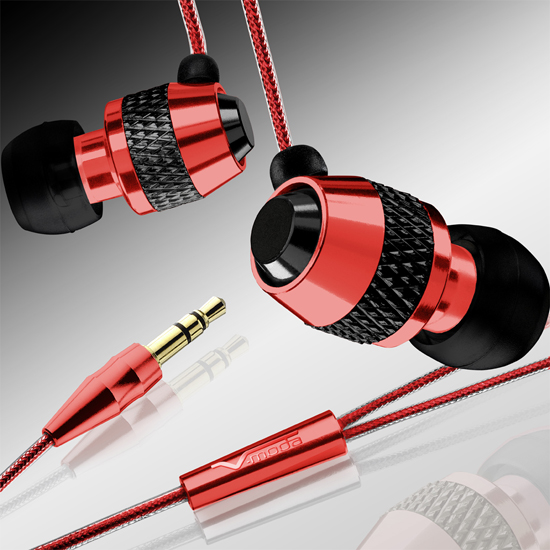 Introduced in late 2006, V-MODA introduced the VIBE Modaphones which they called the worlds first hi-definition luxury earphones designed for active lifestyles. V-Moda also sees their line of hearwear as a fashion statement as well. Val Kolton, founder of V-Moda states, Theyre the first hi-fidelity earphones that dont teather you to your chair when you want to experience pristine audio. And the sleek design and polished metal craftsmanship make a bold statement n a world of ordinary, carbon-copy plastic earphones.
Ohhh snap!! Take that you generic-ipod-looking-sold-at-Best-Buy-headset!
I must admit, these headphones really do look nice and light, but I care more for how they sound and the comfort than anything else. With that said, I dont really want to walk on campus or at work with a full over the head-type set that makes me look like I just walked out of Puff Daddys studio. The more discrete the better I saybut theyd better sound good.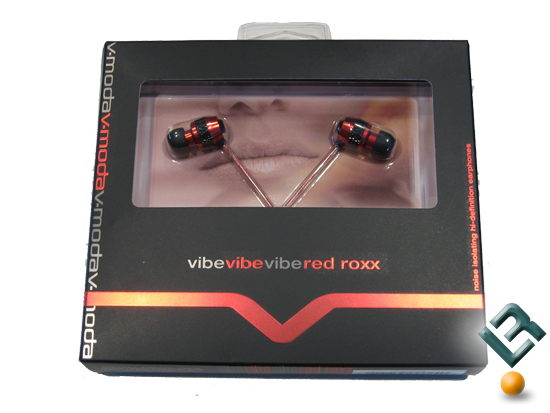 All of which leads us back to the $101 V-Moda VIBE. Today we evaluate the VIBE in their latest color, Red Roxx. This is the newest of the 5 colors that the VIBE comes in. The Red Roxx and others (La Mocha, FlashBlack Chrome, Gunmetal Black, and Gunmetal Rouge) are designed to be a perfect aesthetic match to the media player of choice. The Red Roxx edition of the VIBE was specifically designed to match the color of the iPod nano RED. These all metal headphones are touted as being light, noise cancelling, high-fidelity sets perfect for the audiophile on the go.
Key Features:
Frequency Response: 12 Hz 22 kHz
Weight: 12 grams (0.42 ounces)
Impedance: 16 ohms
Sensitivity: 92 dB (at 1kHz 1mW)
Rated Input Power: 2mW
Speaker Driver: V-MASQUE dynamic technology, 9mm neodymium rare-earth magnet
Cable length: 32 plug to y-connector, 13.5 even-length earphone cables
Cable diameter: 2.2mm optimal for sport
Plug: 24k gold-plated, straight 3.5mm (1/8) stereo plug
Included Accessories: gold leather pouch, modawrap, six pairs (S,M,L) of clear and two pairs black silicone fittings, V-MODA VIP Card
Compatibility: all iPod, Zune, MP3, DVD, computer, and CD players