The V-MODA Vibe Red Roxx Earphone Review
By
Performance & Real-World Testing
For our tests, we used our VIBE headsets with our Dell laptop, our Cowon A2 Portable Multimedia Player, and our iAudio U3 MP3 player. Since Apple hasnt returned my calls yet for test devices, we had to make due with what we had in the Legit Bunker. We felt comfortable with the mix of media devices that people who are looking to purchase headsets will have.
The fist thing to note about the performances of the VIBE headset is that they are designed to be worn almost inside your ear. You have to fit the VIBEs to your ear to enjoy the full sonic goodness of these setswhich brings me to my first problem in using them. I didnt realize they were supposed to fit snuggly inside the ear canal. I have been using ear buds for many years, but these were smaller and I just figured that I had to use the L size fitting to make them fit like my older generic headsets. I was very wrong. After listening to music coming from a bad fit, I decided to go back to the original medium size and push them in my ear. Because the silicon fittings form an almost soundproof barrier you need to have these things in your ear properly for you to get the best sound.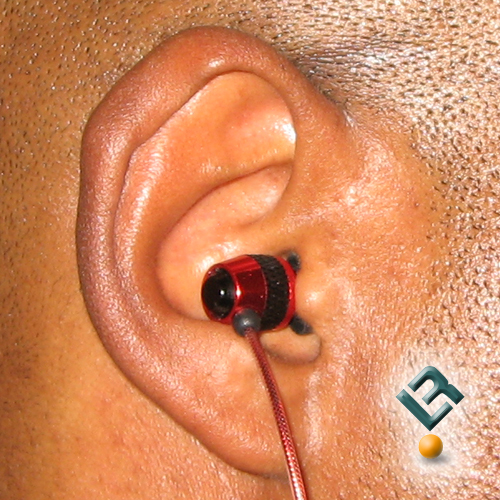 Once the headset fits properly you will really be amazed at how well these things function. We started off by listening to a bunch of different music mainly in WAV and MP3 formats. The one thing that I can say is that if you like bass like a lot of us, you will not be disappointed. My Cowan MP3 player pumped mostly House, Breaks, Rock, Hip-Hop, and Top-40. With the equalizer settings on flat, there was still a tremendous amount of bass coming through the VIBE no matter what kind of music that was played. Honestly, my MP3 player never sounded so good. The V-Moda engineers attribute this great bass-response to their BLISS technology Bass Level Isolating Soft Silicone. Whatever they want to call it, the sound coming from these little mites is excellent.
Watching movies on my Cowan PMP, or my laptop yielded similar results. The bass frequency and all-around harmonics were quite good and rivaled headphones with full sized drivers. After watching a movie on my laptop, my ears werent fatigued at all from the weight of the headsets. I did have this strange feeling that comes with sitting in a room being able to hear nothing but the music. There is almost no other way to describe the feeling when listening to these things. V-Moda does a great job of creating a sound stage inside your head no matter what your environment or music choice.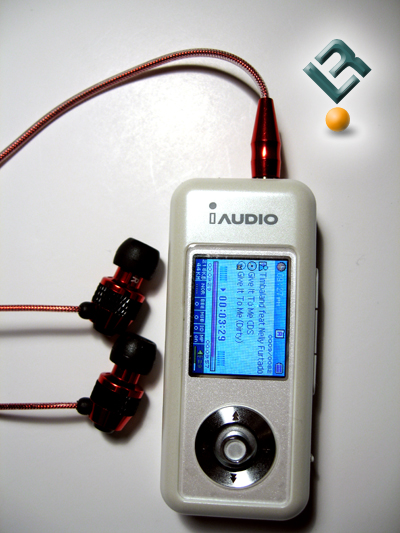 As far as the accessories go, I really havent used the Modawrap Cable Manager at all. Im a pretty tall guy and whenever I listen to music, I usually put the player in my pocket or somewhere not too far off. With a little more than 45-inches of cable to deal with, I can see why they needed some form of cable management. For me, its a perfect length. I love the fact that V-Moda included three pairs of both black and clear silicon fittings. For you fashion conscious, you can easily change ear fitting colors as easy as you can change your noise ring/hoop.
I didnt really try the V-Moda VIP card. It promises exclusive offers on V-Moda products and events as well a preview to upcoming products, fashion, and music collections. Not really for me, but I know many people that will appreciate keeping up with all of the latest music and trends. V-Moda does a really good job in putting their website together so I have no doubt their VIP card has benefits as an added amenity.