The Logitech Harmony 550, the Ultimate Universal Remote?
By
Final Thoughts and Conclusion
I have owned Logitech Harmony 550 remote for a little over three months and I can honestly say it was worth the $75 price tag. It has the tweak-ability that I needed, and does everything the original remotes did and more. I have not even delved into all the tweaks for this remote. I could remove a lot of the functions for some the devices I use, and even tweak the time between button clicks or how fast the IR transmits signals to the devices.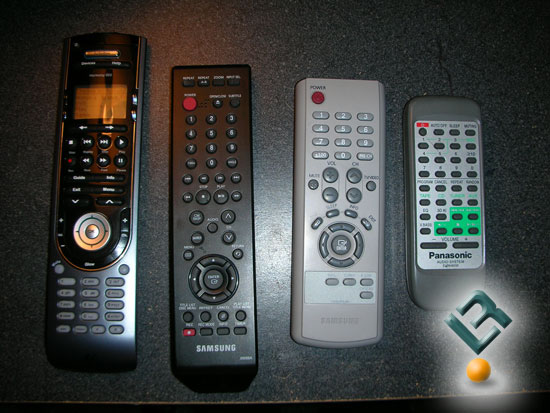 The ability to setup the Harmony 550 via the software makes it easy for even the most non-tech-inclined person. I honestly believe that your mother, father, or even your grandmother would have no problems using this remote. The use of the learn command is another good point of this remote, no longer do you have to go without all the functions of the original remote or wish that you could add a function that the original did not have. The Logitech Harmony 550 can even fix mistakes, and avoid the pain of having to search through a long list of the devices functions. This remote is a must have for the Home Theater, and I honestly can not think of a person who has more than 15 devices they need to control.
The only down side I can see with this remote is its price. Not many people are going to be willing to spend $75 on a Universal Remote control. Most people will deal with the multitude of remotes. The Home Theater Market is still growing, so this may change in the future. I would like to have seen this remote not eat batteries as it has. Like I've said above, I've had the remote for three months, and I have already had to change the included batteries. It also eats cheap rechargeable batteries, leaving me to have to charge the batteries overnight. I believe that this can be fixed very easily by a simple firmware upgrade by Logitech. They could simply add an option to shut off the back light function, or have an ability to shut the remote off and a newer revision of the remote. The remote should shut off when not in use. I would also like to see the help function be rewritten. It works, but it does not solve all issues.
Bottom Line: The Logitech Harmony 550 Universal Remote is by far the best remote I have ever used period. Its compatabilty and usability is second to none. Gone are the days of struggling with progamming the right code in for each device, and having a remote where only some, but not all of the functions work. If your tired of struggling with a handful of remotes, this is the remote for you!