The Logitech Harmony 550, the Ultimate Universal Remote?
By
The Ultimate Universal Remote?

I recently decided to integrate my old stereo system that had been collecting dust with my TV and DVD-Recorder. My plan was to connect the TV and Stereo via RCA cables, but I ran into a couple of problems: For one, the remote of the Stereo system had died many years ago; and, I had to always get up and turn all the equipment on or off. I figured I'd just go out and get yet another cheap universal remote from RadioShack, but that got me thinking, "There had to be an easier way to do this." What if I wanted to change the channel on the TV and control the volume on the stereo? I had never been able to get a universal remote to work with more than one device let alone control two devices.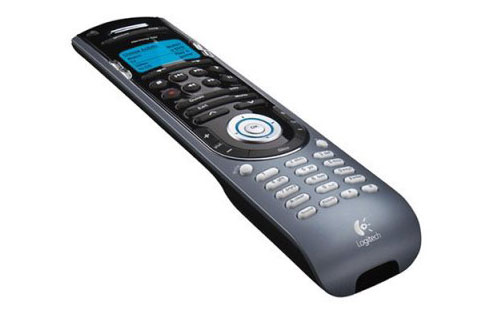 That conundrum lead me to Google where I searched Universal Remotes. After a couple of days of searching I discovered that one of my favorite manufacturers Logitech not only made killer Mice and Keyboards, they also made Universal Remotes.
So I happened to stumble upon today's topic of review, the Logitech Harmony 550 Universal Remote.
From Logitech's site they state:
Finally, complete control with one universal remote!
Access your entire Home Entertainment system with just one button! Simply select an activity, and your Harmony universalremote will send the right commands so you don't have to juggle remotes or remember a sequence of buttons.

Featured Specifications:
Simple, one-touch activity control. Choose the Watch a DVD activity and the Harmony universal remote will power on your TV, DVD player, stereo receiver, set all the inputs, and even press "Play!"
4 customized media buttons: Two cable "A" and "B" buttons, plus "Sound" and "Picture" convenience buttons help you change picture aspect ratios and sound modes.
Access the world's largest A/V Control Database–updated daily! Logitech's on-line database includes over 3,000 manufacturers and over 100,000 IR devices–everything from HDTVs to PVR/DVRs, from laserdiscs to VCRs–even lighting controls and more!
Replace up to 15 remote control devices.
Interactive LCD display and fully backlit keypad make it easy to navigate and manage your media in the dark.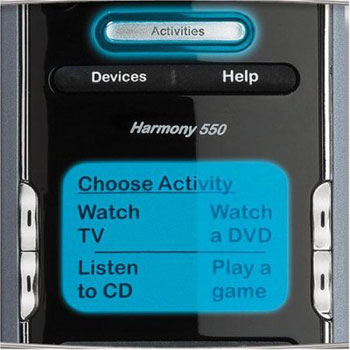 With an MSRP of $129.99, this remote is definately not for the faint of heart. I was a little weary of spending that much money on a remote but after a quick jump to Amazon.com, I found one for $75 (shipped) and happily ordered it.
Can it live up to Logitech's billing? Read on to find out!