Tesoro Excalibur Mechanical Gaming Keyboard Review
By
Excalibur Software
The Excalibur Software is an optional, but recommended downloaded in order to access all of the keyboard features.
All of customizations can be accessed from the software main menu. The help documentation in the software summarizes the menu neatly and we have provided a screenshot of that below. The software is otherwise quite easy to navigate.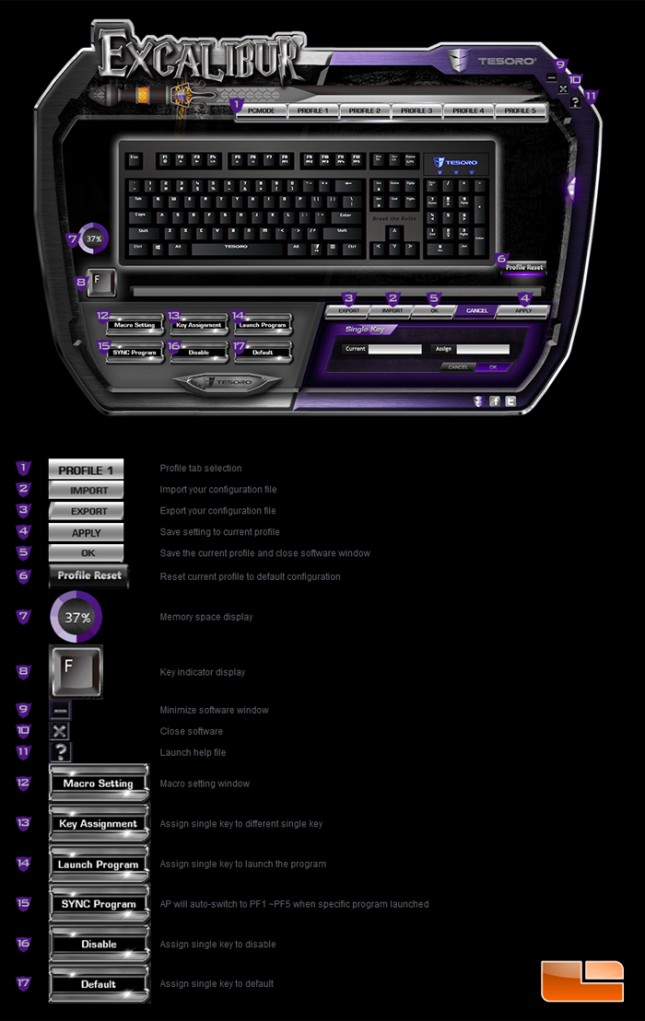 Along the top are buttons for the five profiles and each can be clicked to toggle customization for the selected profile. PC Mode is a profile with no key customization which is activated with Fn+Pause. This mode is useful for filling all the five modes with custom commands without reserving one for a default keyboard layout.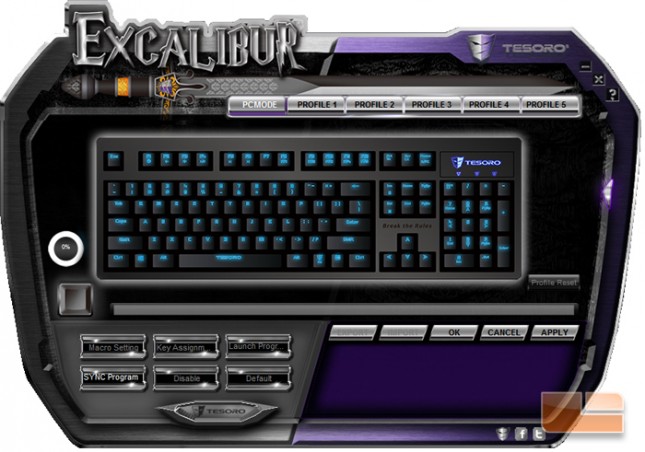 Clicking the Macro Setting button on the bottom left displays a macro management menu on the right. Macros can be recorded, edited, then have custom settings.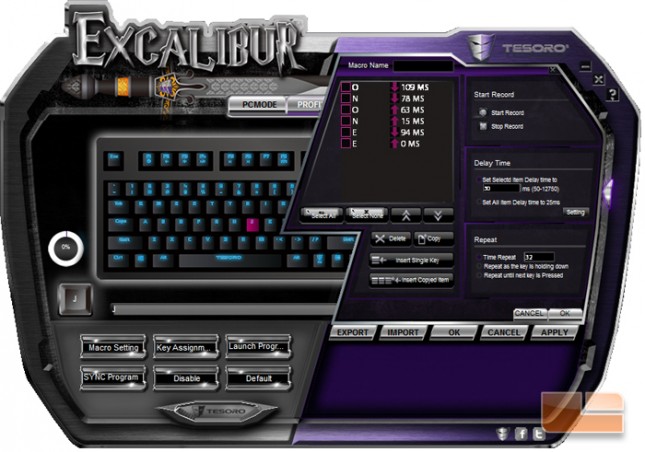 Clicking the Key Assignm… button on the bottom left displays the Key Assignment settings in the purple box on the bottom right. A key on the keyboard graphic can be selected, then have its button reassigned in the menu.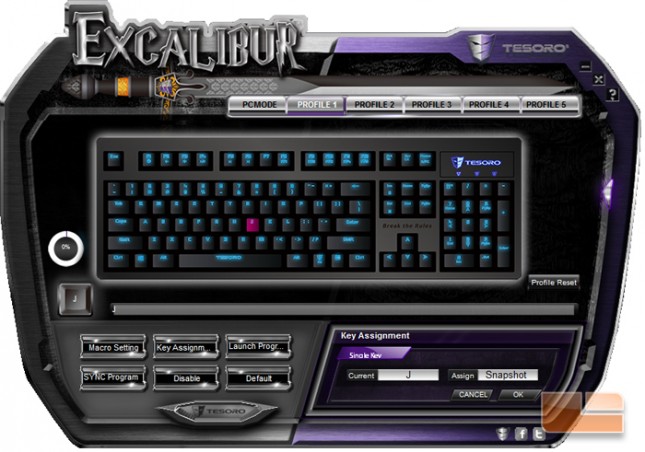 Clicking the Launch Progr… button on the bottom left displays five empty boxes in the purple menu on the bottom right. These boxes correspond to one of the five keyboard profiles and from here, a profile can be set to become active when an assigned program is launched.