Tesoro Excalibur Mechanical Gaming Keyboard Review
By
Looking around the Tesoro Excalibur
The Tesoro Excalibur probably won't be taking any more or less space than the common keyboard you might already have. The dimensions of 17.72(W) x 5.7(L) x 0.94(H) in / 450 x 145 x 24 mm are not surprising given the lack of both a fancy bezel and dedicated macro keys. With the LEDs turned off, the lettering on the key caps is still visible allowing the Excalibur to make its place inoffensively in an office.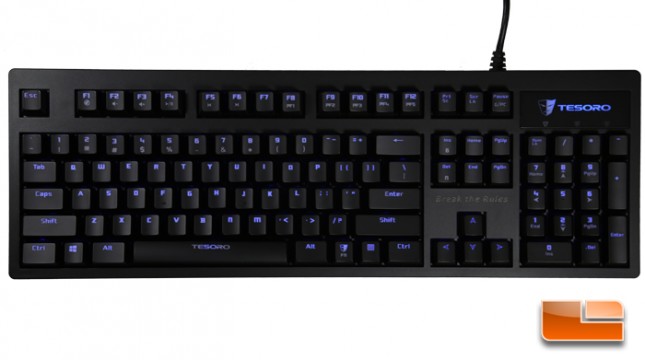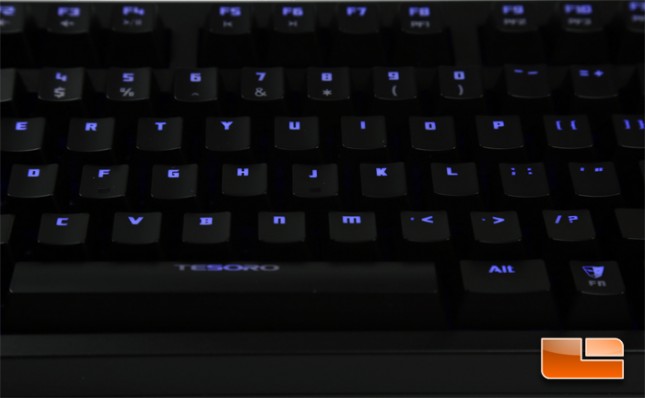 The Excalibur connects to computers by a 5 foot long (1.55 m) USB cable.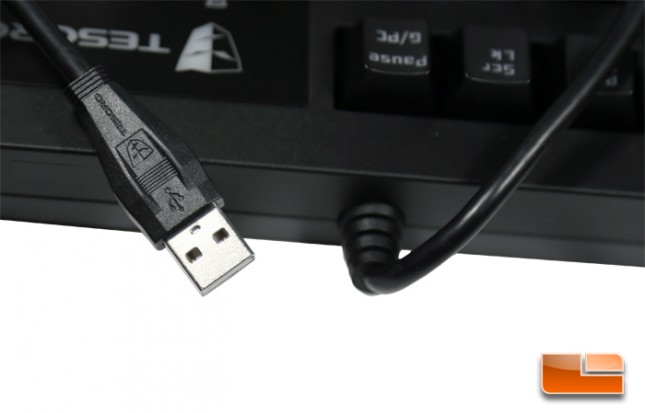 The LED brightness levels and preset lighting zones are controlled solely from the keyboard by pressing Fn and a corresponding key in the numpad.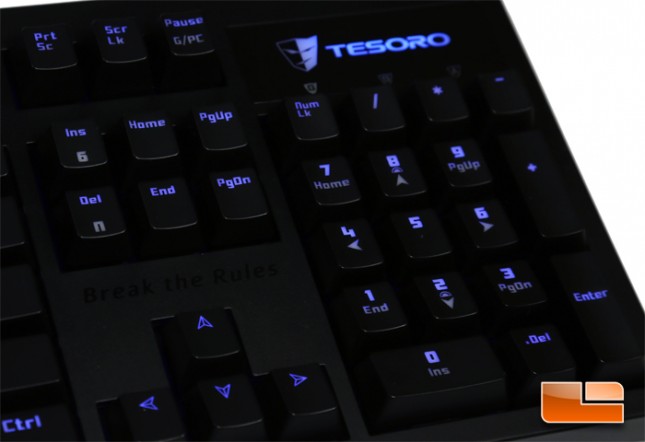 The Fn modified F-key row has media controls and profile toggles.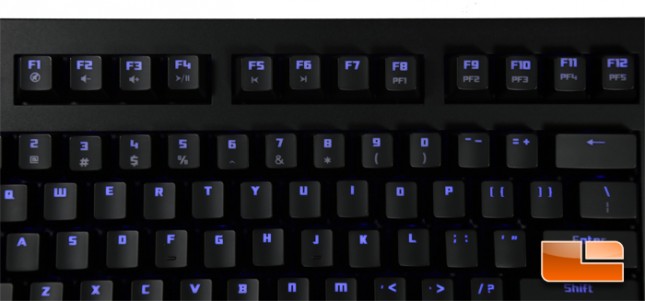 Every key is backed by a Kailh mechanical switch in one of three available color coded varieties clicky Blues, tactile Browns, and linear Reds. These switches are copycats of Cherry MX switches.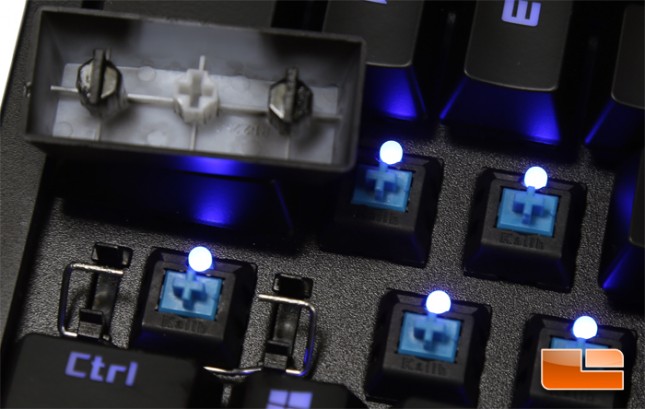 On the bottom of the keyboard are four rubber gripping feet.

A pair of tabs can be flipped out to angle the keyboard.