Swiss Gear Pegasus Laptop Backpack by Wenger
By
Inside The Pegasus
On the inside of the Pegasus we find a lot of places to store your stuff, from your files to your favorite MP3 player. Lets start by looking at the laptop compartment.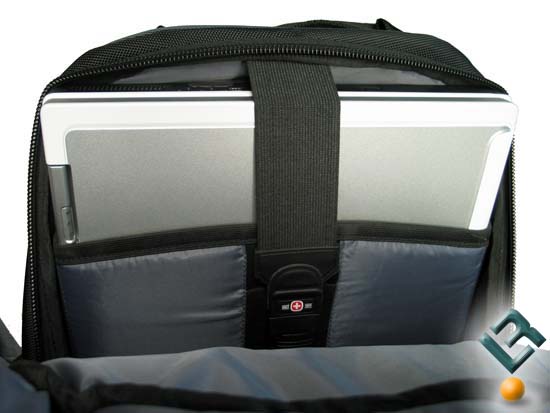 There is a retention strap that goes over the laptop and clips in place on the front of the pocket. The strap is elastic so it stretches over the laptop to hold it snugly in place. The pocket itself is a smidge snug for my Dell Latitude 9400, it doesnt just slide right in and out so it does require a small amount effort to get it in and out. This is ok with me, because as the bag gets used more the pocket will loosen up with time. The one thing that does concern me when the laptop is in the bag, strapped down, and you zip the bag up; there is next to no padding for the two corners that are pointing up, and the zippers are right on the corners of my Dell.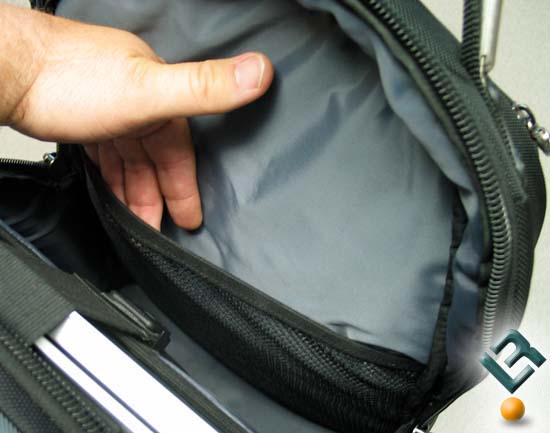 On the front side of the laptop compartment there is a mesh pocket that works out nicely for cables and such.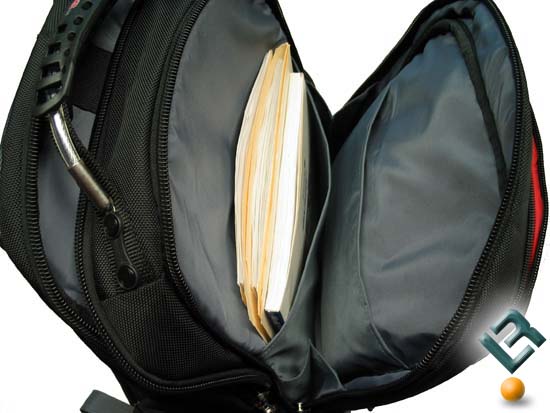 The middle pocket has some dividers so you can separate files or what ever you so choose to put in there.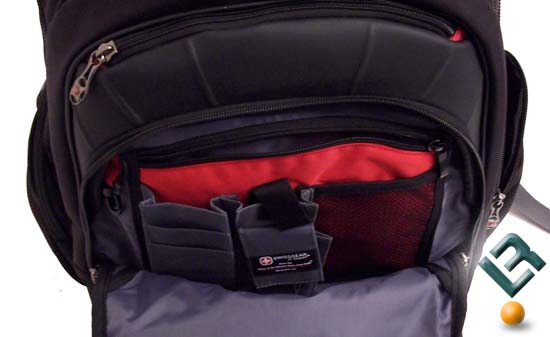 The front pocket has spots for favorite writing utensils, external drives and the like.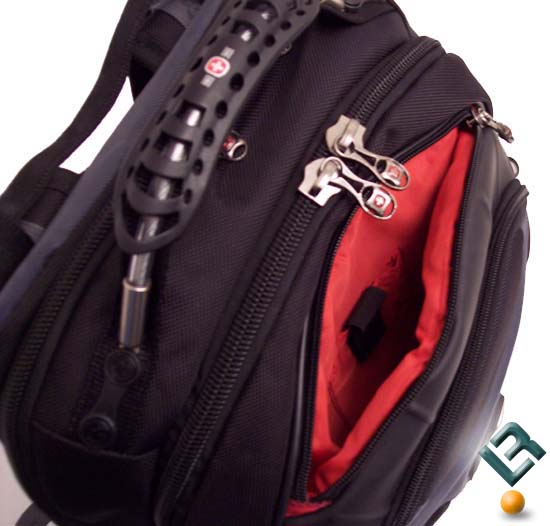 In between the front and middle compartment is a pocket meant for the MP3 player, there is a nice little pocket with a strap that looks to be made for an iPod. There is also plenty of room in the rest of the compartment for headphones, another external device, or CD/DVD wallet.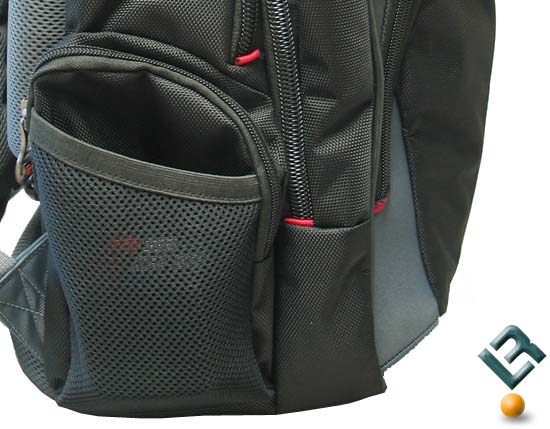 There are two side pockets that are big enough for a power adaptor, cell phone, or camera.