Seasonic G Series 550W SSR-550RM Power Supply Review
By
External Design of the Seasonic G-series 550W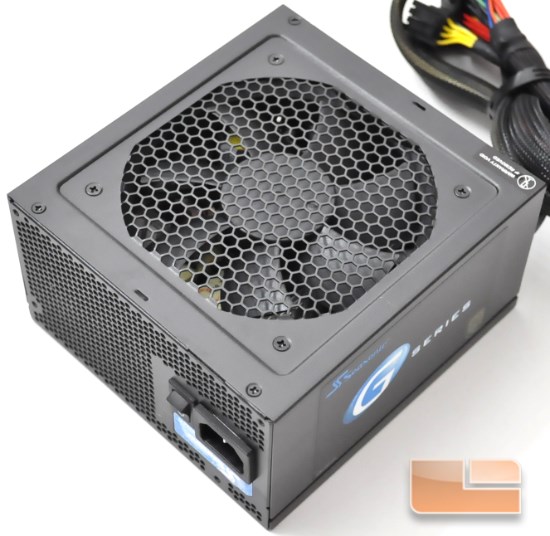 The G-series 550W power supply looks like a simplistic copy of the Platinum 1000W. The chassis of the power supply conforms to the normal ATX design guide standards in terms of size, yet Seasonic replaced the typical round fan grill with a honeycomb grid. There is no sticker or logo on the oversized fan engine. The entire power supply is sprayed with the matte black paint.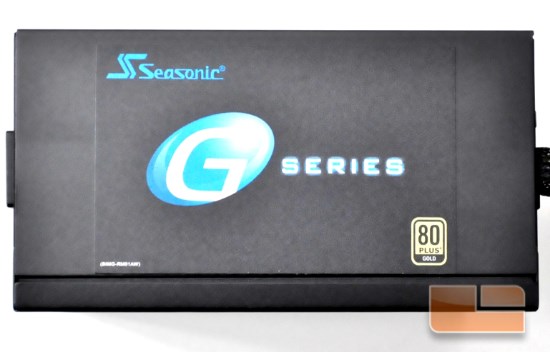 A black sticker with the series logo covers the left side of the power supply. There is nothing significant regarding the sticker as it offers little more than aesthetic enhancement.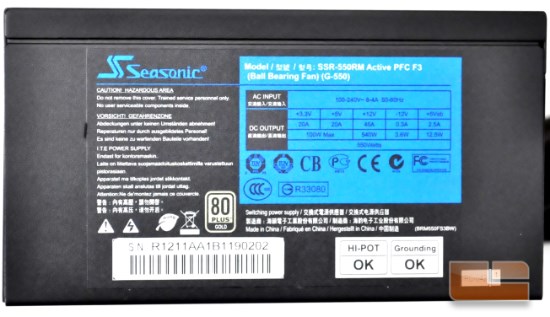 The sticker with the detailed electrical specifications of the Seasonic G-series 550W power supply has been placed on the right side of the chassis, where it is unlikely to be seen inside most cases, with the rare exception of cases which have their PSU compartment both at the bottom of the chassis and upside down.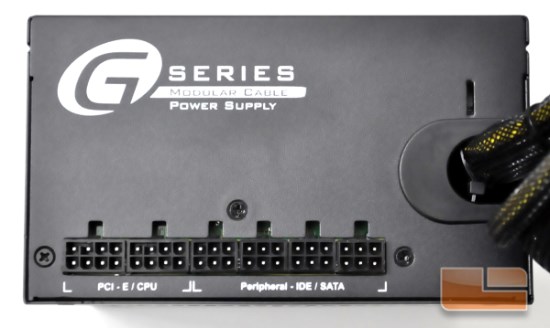 The G-series units are semi-modular power supplies, therefore there are hardwired cables but also connectors for removable cables at the rear side of the unit. A legend has been subtly printed beneath the connectors. The unit offers the following number of connectors:
Native cables

24pin ATX

4+4 CPU 12V

Modular cables

2 x 6+2 pin PCI-E

5 x Molex

6 x SATA

1 x Floppy*
*Note that the floppy adapter will occupy one Molex connector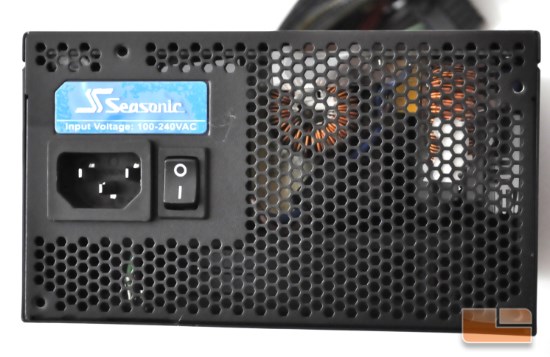 As is the case with almost all modern power supplies, the front side of the Seasonic G-series 550W is entirely perforated. A typical on/off switch may be found, as well as a blue badge with the company's logo.