Seasonic G Series 550W SSR-550RM Power Supply Review
By
Unboxing the Seasonic G-series 550W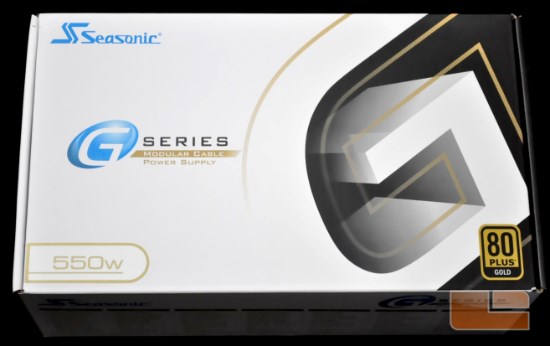 We received the G-series 550W power supply inside a glossy white box of average size. Seasonic's artistic themes usually are very serious and this product is no exception, with only a graphical abstract of the letter "G" formed at the front side of the box.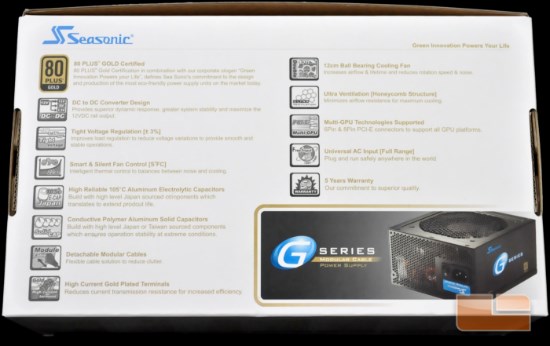 Seasonic is using the entire rear of the box to display the features of the power supply. Specifications and other details can be found on the sides of the box.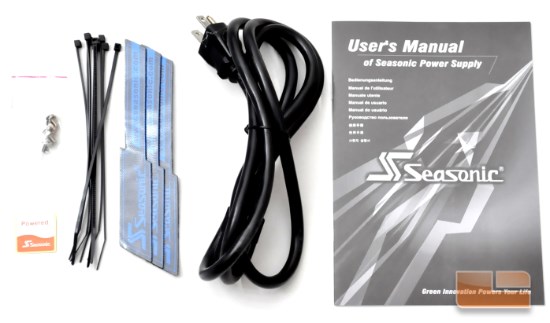 Despite this being a power supply of average output, the bundle is rather rich and surely better than we expected. Seasonic supplies a case sticker and mounting screws, several black cable ties, three high quality branded cable straps, the A/C power cable and a well-written manual.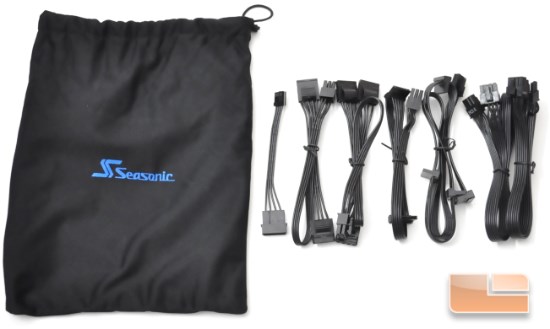 Seasonic supplies the modular cables of the G-Series 550W power supply inside a reusable black pouch. Seasonic is using all-black flat cables, even on the PCI-E connectors.