Seagate Momentus 7200.3 320GB Notebook Hard Drive
By
Final Thoughts and Conclusions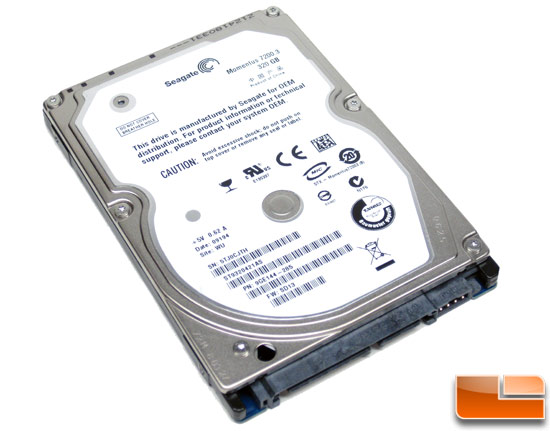 The Seagate Momentus 7200.3 320GB notebook hard drive didn't disappoint and was much faster than the 200GB hard drive from the 7200.2 series. Not only was it faster, the drive is also more resilient as it has a shock tolerance of 350g @ 2ms. This shock tolerance is 17% better than the 300g @ 2ms found on the 7200.2 series. If you are hard on your notebook you might want to search for a drive with G-Force Protection as it will increase your chances of not losing data in the case that your notebook is dropped. This is made possible due to an optional drop sensor that senses when the system is in a free-fall state, moving the heads off the platter and locking them in placeall within three-tenths of a second. This is a pretty neat little feature that not many people know about, so if you are upgrading an old hard drive it is something to look into if you like trying out new things.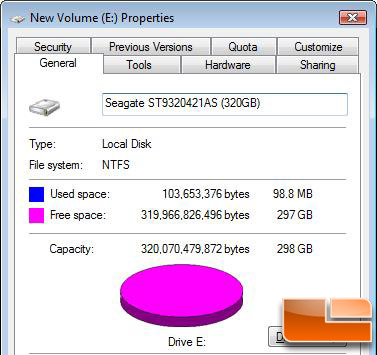 When it comes to storage space the Seagate Momentus 7200.3 320GB hard drive had a free capacity of 298GB as shown above. With nearly 300GB of storage space for your applications and media files, it should take you some time to fill up this drive. The Seagate Momentus 7200.3 hard drive series uses the same 2.1W during read/write operations that the 7200.2 series does, but uses 0.05W less at idle than the 7200.2 series. With the system at idle the 7200.3 series of hard drives consumes just 0.75W, which is impressive.
When it comes to pricing, the Seagate Momentus 7200.3 320GB hard drive can be found online for $74.99. That means you are paying $0.23 per Gigabyte for this hard drive. Not a bad price to pay for a hard drive that easily performs significantly better than the previous generation Momentus 7200.2 hard drive and far less than what a 256GB Solid State Drive (SSD) costs.
Legit Bottom Line: The Seagate Momentus 7200.3 320GB hard drive is faster, cooler and uses less power than the previous generation of 7200.2 hard drives.