Seagate Desktop HDD.15 4TB vs WD Black 4TB Hard Drive Review
By
Test System and CrystalDiskInfo
Test System and Drive Info
Before we look at the numbers, here is a brief glance at the test system that was used. All testing was done on a fresh install of Windows 7 Ultimate 64-bit. All benchmarks were completed on the desktop with no other software programs running.
Intel Z77 Test Platform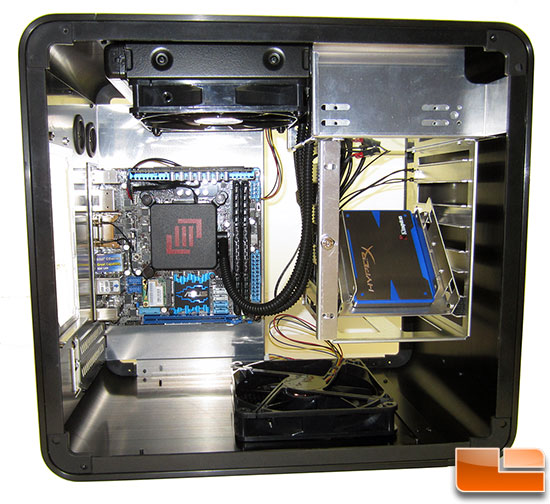 The Intel Z77 platform that we used to test the ADATA HE720 was running the ASUS P8Z77-I Deluxe motherboard with BIOS 0902 that came out on 03/06/2013. The Corsair Vengeance 16GB 1866MHz memory kit was set to 1866MHz with 1.5v and 9-10-9-27 2T memory timings.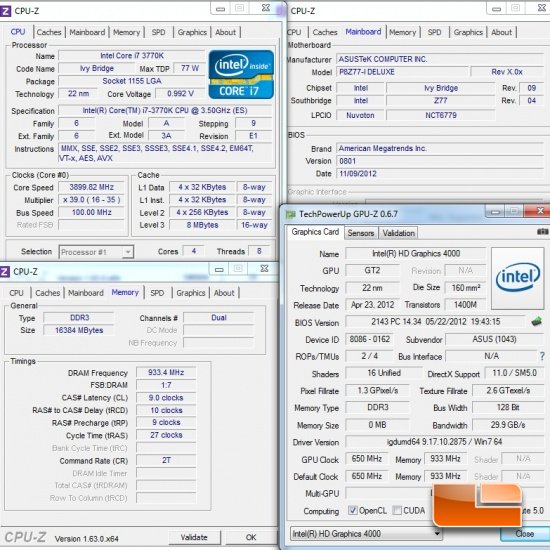 Intel Test Platform

Component

Brand/Model

Live Pricing

Processor

Intel Core i7-3770K

Motherboard

ASUS P8Z77-I

Click Here

Memory

16GB Corsair Vengeance

Click Here

Video Card

Intel HD 4000

Click Here

Hard Drive

Kingston HyperX 480GB

Click Here

Cooling

CoolIt Eco II 140mm

Click Here

Power Supply

Corsair AX650 Gold

Click Here

Operating System

Windows 7 Ultimate 64-Bit

Click Here
Detailed Information with CrystalDiskInfo 5.6.2: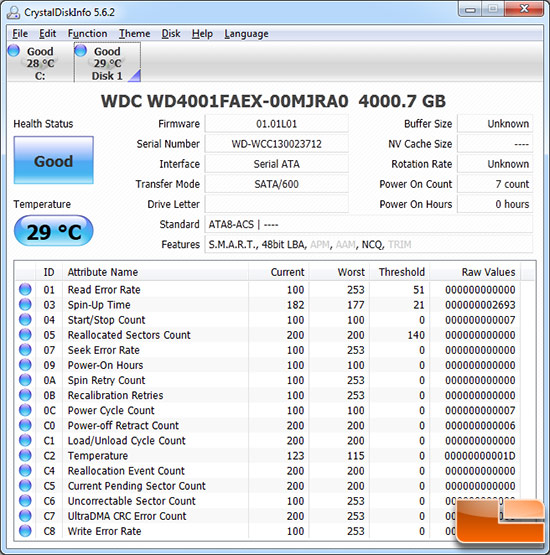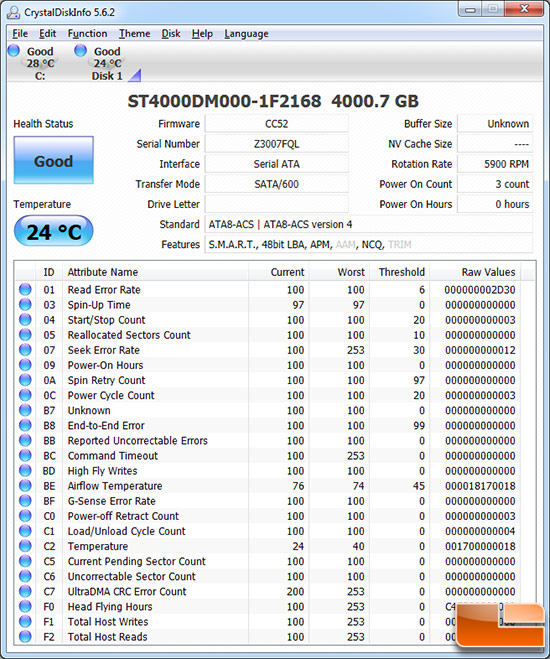 The WD Black 4TB desktop hard drive that we will be looking at today is running firmware version 01.01L01 and has a 64MB cache. The Seagate 4TB desktop hard drive is running firmware CC52 and also has 64MB of cache. It appears that the Seagate 4TB drive has Advanced Power Management (APM) enabled according to CrystalDiskInfo.