Sapphire Dual-X R9 280 3GB OC Video Card Review
By
Sapphire Dual-X R9 280 3GB Overclock Edition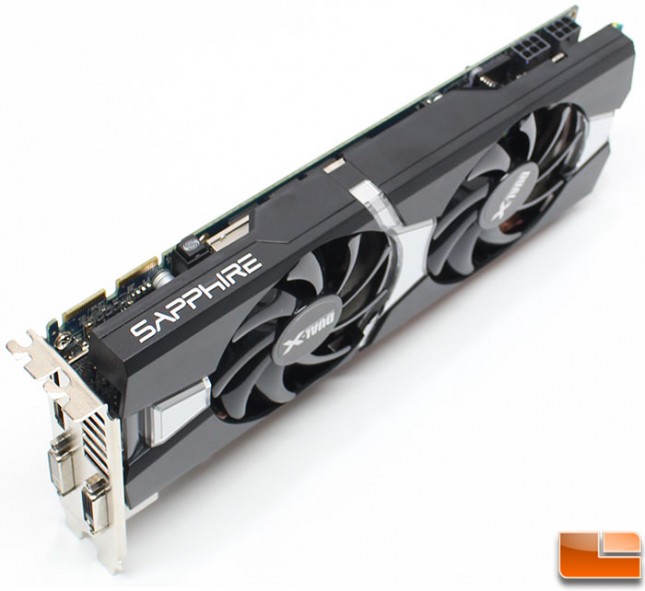 The AMD Radeon R9 2xx series has been out since October 2013, and we are continuing to see new versions of the R9 200 series. The R9 280 series is basically a rebranded Radeon HD 7950 with a few tweaks. Powered by a single 28nm Tahiti XTL GPU, it features 1792 Stream processors running at 850MHz with a boost to 940Mhz. Compared to the reference R9 280 of 827MHz and 933MHz boost. It's memory consists of 3GB GDDR clocked at 5000Mhz. To keep the card cool, Sapphire has switched from their Tri-X Cooling technology to Dual-X cooling, which has two fans. This overclocked edition is currently available as part 11230-00-40G for $239.99 shipped which includes Sapphires 2 year warranty.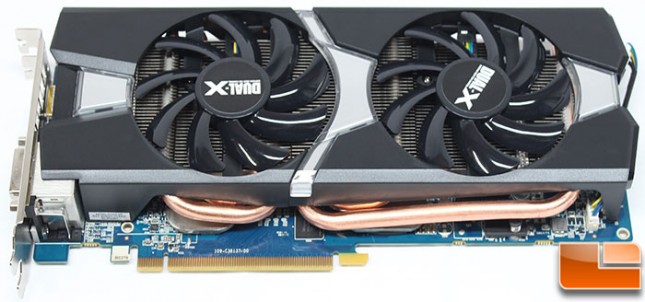 Fans of Sapphire might be familiar with their Vapor-X technology used in their higher end cards. As the Dual-X R9 280 is a more mainstream card, they have implemented a new cooling technology, the Dual-X. Dual-X uses multiple heatpipes to help dissipate the heat, dual fans then provide the airflow to cool the radiator and heatpipes. Like with most modern cards, the fans will slow down to near silent operation during normal use and spin up for extra cooling performance under a heavy load.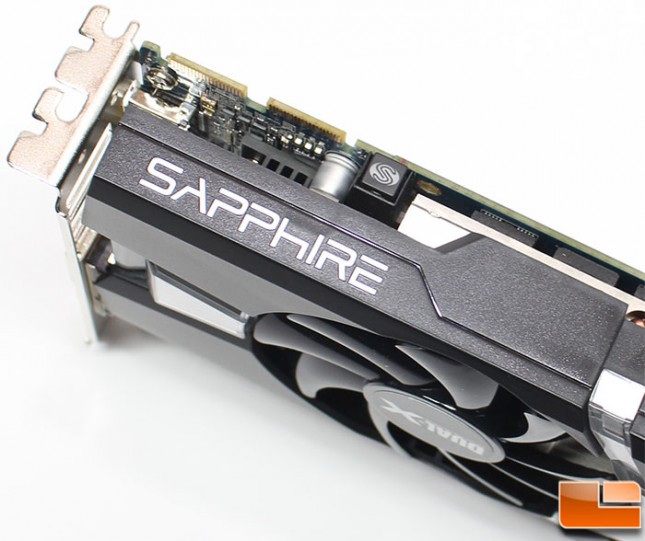 Like many of Sapphire's video cards, the Dual-X R9 280 has a dual BIOS, one is used to boot in legacy compatibility mode, while the second boots with UEFI. All that it takes to switch between the two is a push of a button along the top edge of the video card. The dual CrossFireX connectors can be seen on the PCB behind the button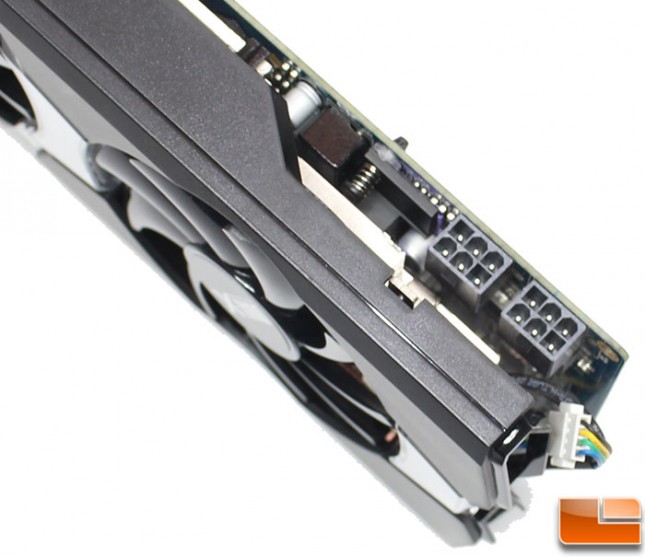 Sapphire has gone with two 6-pin PCIe power connectors for the Dual-X R9 280, these are located along the top right edge of the card. To power the card, Sapphire states a 500W power supply is required, or 850W if you are running a CrossFireX system.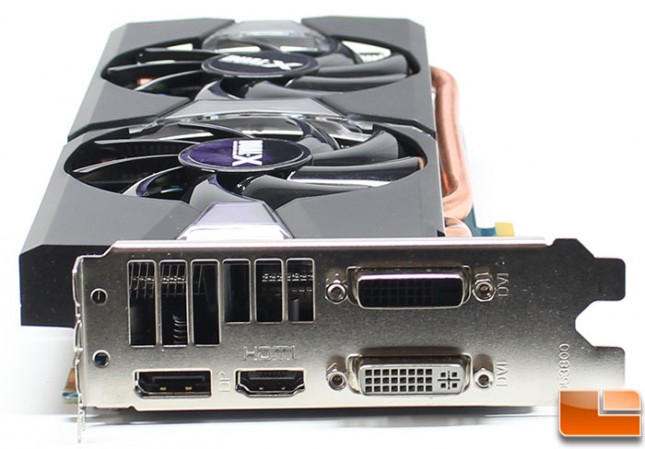 The Sapphire Dual-X R9 280 supports up to four monitors, with four full size video connectors. There is a pair of Dual-Link DVI connectors, DVI-D and DVI-I, each of which will support resolutions up to 2560×1600. The DisplayPort 1.2 and HDMI 1.4a connections increases the resolution up to 4096×2160 for Quad HD displays. In addition, the HDMI connection will support 7.1 audio streams and 3D video.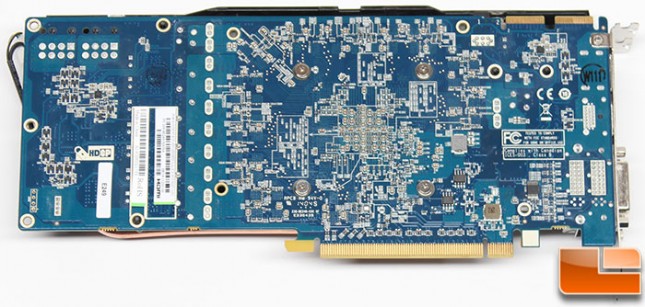 With a quick look at the back of the card, we finish the overview of the Sapphire Dual-X R9 280 OC. On the back of the, there is no backplate or other components. At one end of the card are a couple of labels which include the serial number and model number.
Features and Specifications:
Sapphire Dual-X Cooling Technology
Famous for our exclusive cooling solutions like the award winning Vapor Chamber Cooling technology – Vapor-X, SAPPHIRE's reputation for innovative excellence continues to grow with the introduction of our new dual-extractor technology – Dual-X. Dual-X is a highly efficient multi-heatpipe cooler with dual fans that provide quiet and very cool operation during normal operating conditions, and superb cooling performance even under extreme load.
Sapphire Dual-X R9 280 3GB GDDR5 OC With Boost
Display Support

supports up to 3 display monitor(s) without DisplayPort




4 x Maximum Display Monitor(s) support




To support 3rd monitor without DisplayPort cable connected, 2 of the 3 monitors should be the same model with DVI ports connected. The driver version should be v13.12 or above

Output

1 x HDMI (with 3D)




1 x DisplayPort 1.2




1 x Dual-Link DVI-D




1 x Dual-Link DVI-I

GPU

850(Boost:940) MHz Core Clock




28 nm Chip




1792 x Stream Processors

Video Memory

3072 MB Size




384 -bit GDDR5




5000 MHz Effective

Dimension

262(L)X112(W)X34(H) mm Size.




2 x slot

Software

Driver CD




SAPPHIRE TriXX Utility

Accessory

CrossFire Bridge Interconnect Cable




6 PIN to 4 PIN Power Cable x 2
Let's take a look at the retail box and accessories before taking a look at the test system and benchmarks.