be quiet! Dark Rock TF CPU Cooler Review
By
be quiet! Dark Rock TF CPU Cooler Final Thoughts and Conclusion
be quiet! is in the game of making not only quiet coolers, but sexy and well performing coolers. We've recently had a chance to review another be quiet! cooler and found it to perform quite well. The Dark Rock TF that we reviewed today performed great and that nickel-plating is just gorgeous! I feel bad putting this cooler in a case that doesn't have a window and some lighting, that's how nice it looks.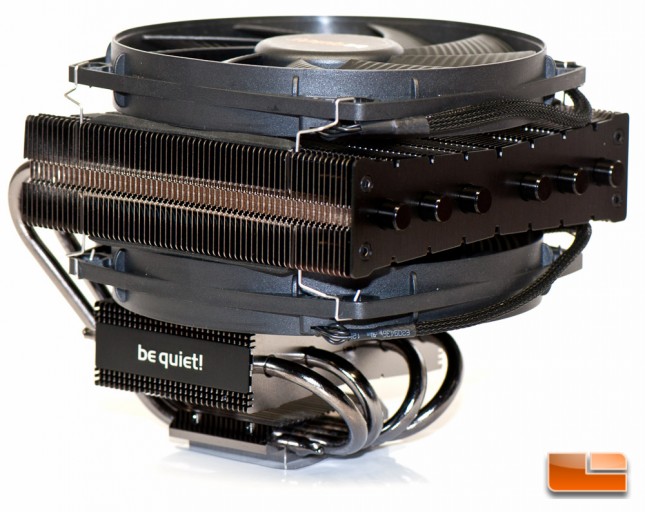 Performance of the Dark Rock TF was very good! While it can't really beat the water coolers that we've reviewed, it certainly held up to the V3 Voltair, which uses TEC technology to assist with cooling. Where this cooler really shined, was when loads became heavy, such as x264 benchmarking. At these heavier loads, it started to separate its lead from the other air coolers that we previously reviewed by a good margin. Under heavy load, I could barely hear the fans running, which is impressive.
Installation is another story for this cooler. Since I end up utilizing the same chassis for each review, to be consistent, I have no need or desire to remove my hardware each and every time I install a cooler – that's why I chose a case with a large cutout on the motherboard tray. The installation for this cooler became a bit of a headache for me, as you are required to hold the cooler in place, all while trying to not put too much pressure on the backplate screws (so it doesn't fall off), also avoiding smearing your thermal paste. Then you have to screw it in place from the rear of the motherboard, making it even more tricky This may have been easier if the hardware was out of the case, but this likely will not be the case for many, as we're just looking to upgrade our coolers.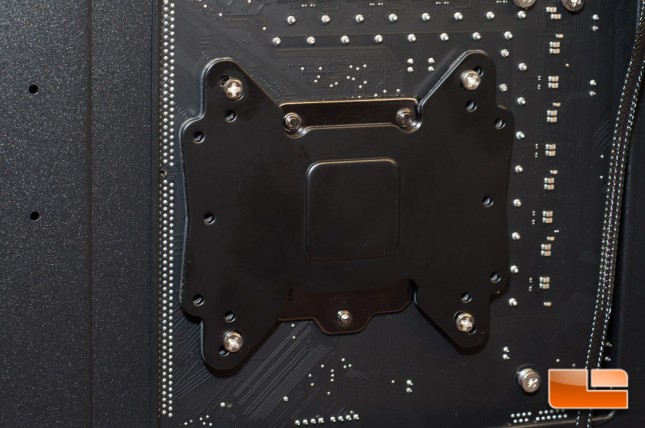 You do have an alternative choice for installing the cooler, and that's to hook up some of the hardware to the mounting bracket's screws. The only problem that I see there, and what I feel will be an even more difficult install, is that when you utilize the slim wrench in tight spaces, you may find yourself cursing because there are components in the way making reach difficult. It would have been near impossible to do in my case.
All of that aside, you can find the Dark Rock TF on Newegg for $79.90 shipped and will get a 3-year warranty.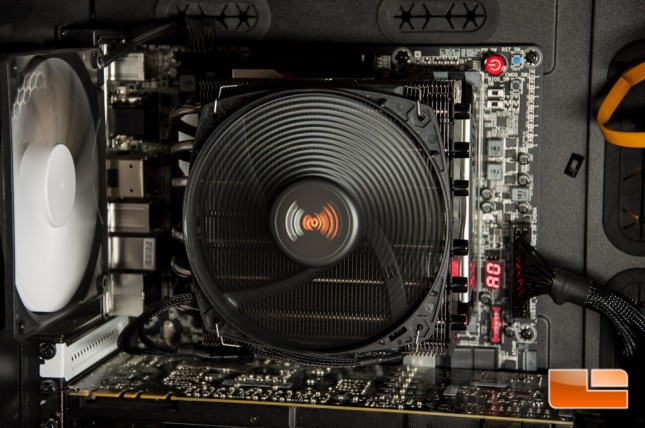 Now I personally would have liked to see a cooler in this price category use direct-contact heat pipes to further increase efficiency. If you're in the market for a high performance cooler to keep your temperatures down even under the stress of an overclock, you'll probably want to look for a liquid cooler, though we understand that not everyone trusts or wants to deal with liquid coolers. That said, this near-silent cooler still performed pretty well and should be on your list of air coolers to consider!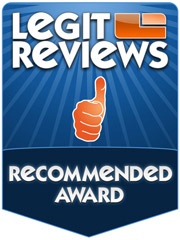 Legit Bottom Line: The Dark Rock TF is designed to fit in a smaller chassis, performs very well, and looks downright sexy! Installation may be a bit tedious, but the rest of the cooler is solid and worthy of investment.