Prolimatech Genesis CPU Cooler Review – The Super Cooler
By
Final Thoughts of the Prolimatech Genesis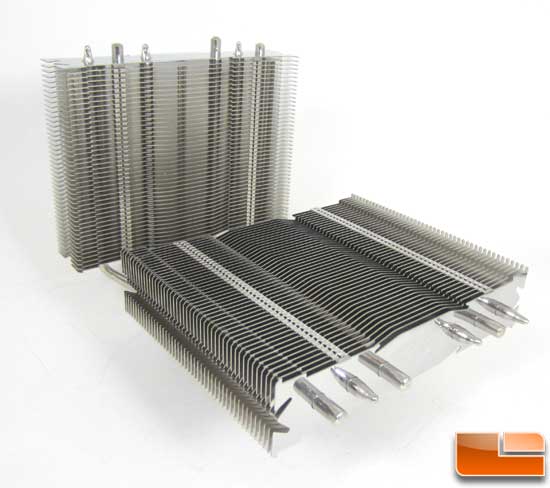 The Prolimatech Genesis is a large, solid, well built, with nice performance. When paired with Porlimatechs Vortex 14 fans we found it to be near silent in its operation. The design of the Genesis is nice in the sense that it allows for a wide use of fans by the end user because it can handle both 120mm and 140mm fans. If you want to use certain fans, you might like that the Genesis does not come with fans and that you get to pick your own.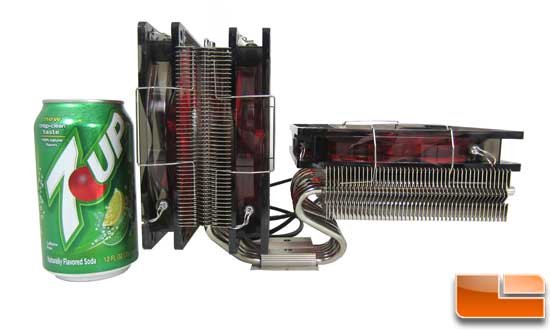 The biggest down side to the Genesis is its sheer size and massive weight (800g or 1.8lbs without fans). With the Intel LGA2011 socket we found that the Genesis hangs over the front edge of an ATX board by a couple inches. In a shallow depth case we could foresee that the end of the Genesis could have an issue with the 5.25 drive bays. On Intel LGA775/1155/1156/1366 sockets the rear of the vertical tower could be close enough to the back of the case to prevent the use of a third fan. With any socket, AMD or Intel, the horizontal tower will cover the RAM slots and the 24pin main power connector. It could also make it very interesting to reach fan connectors and the 4/8pin CPU power connector. If the Genesis fits in your case, with all your parts, how and in what order it all gets assembled will be the difference between a smooth build or lots and lots of cussing.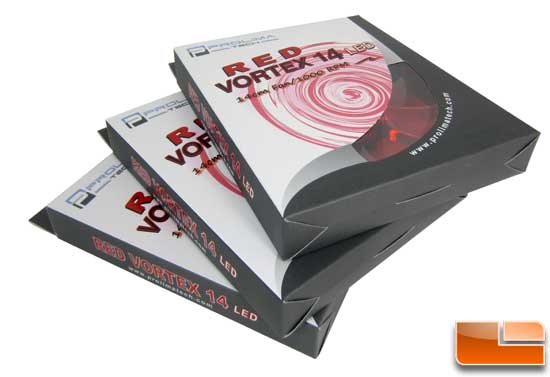 The Genesis paired with three Vortex 14 fans performed well. Comparing it to coolers with similar sound levels the Genesis performed closely. How ever those coolers, like the Noctua NH-D14 SE2011 and Thermaltake Frio Extreme, fan speed could be turned up to gain a little more performance at the cost of some extra noise. With the Vortex 14 fans pushing 87 CFM getting more performance will mean going to a 100+ CFM fan, which means more noise. Some enthusiasts may not care about more noise, but I prefer a quieter solution these days.
The Prolimatech Genesis is priced at $74.99 shipped, and that puts the Genesis square in the high-end air category. Add in the cost of three Red Vortex 14 LED fans run $14.99 plus shipping each. That puts the as tested price at ~$126. At that price, the Prolimatech Genesis is roughly $50 more than the Noctua NH-D14 SE2011 ($71.99 Shipped), and $30 more than the Corsair H100 sealed water cooler ($94.99 shipped). With CPU coolers that cost $50 less performing ~6C better at load it makes the Prolimatech Genesis a tough sell.
Legit Bottom Line: The Prolimatech Genesis paired with Vortex 14 fans performs nice and is near silent, albeit on the expensive side.