Prolimatech Genesis CPU Cooler Review – The Super Cooler
By
Looing closer at the Genesis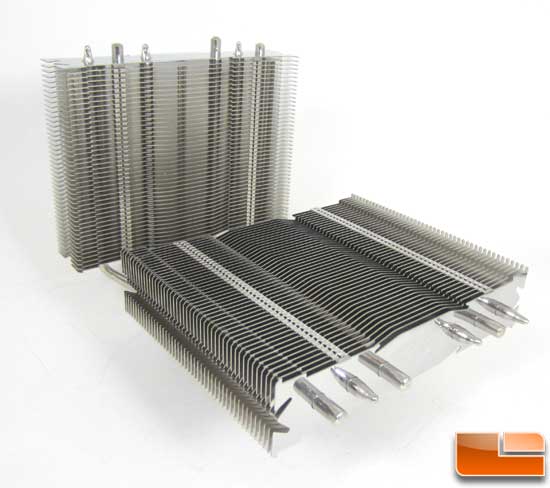 Here we have the Genesis all unpacked. The Genesis stands 160mm tall, 146mm wide, and 216.5mm deep. It also weighs in at 800g without fans.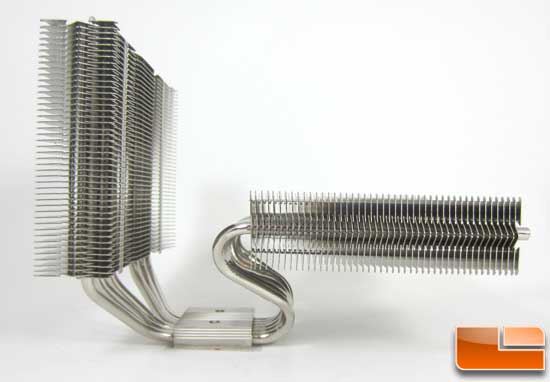 It is a twin tower cooler, but one tower is horizontal for a downdraft effect to help cool motherboard components and RAM.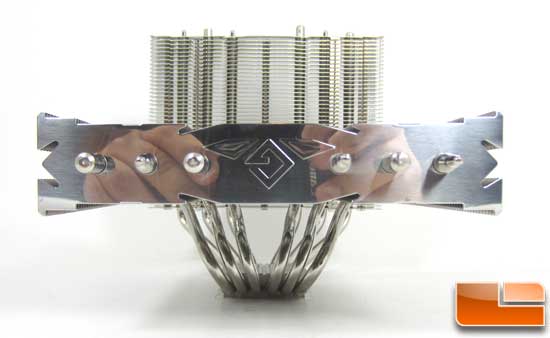 Under the horizontal section there is 44.15mm from the CPU base to the bottom of the cooling fins. According to Prolimatech this gives 55mm from top of the motherboard PCB to the bottom of the fins. This is the most of any of the larger CPU coolers we have looked at recently.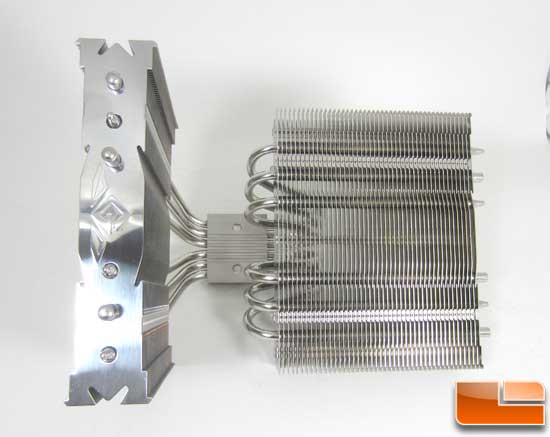 At 33mm the width of the fins are thin compared to coolers we have looked at lately as well.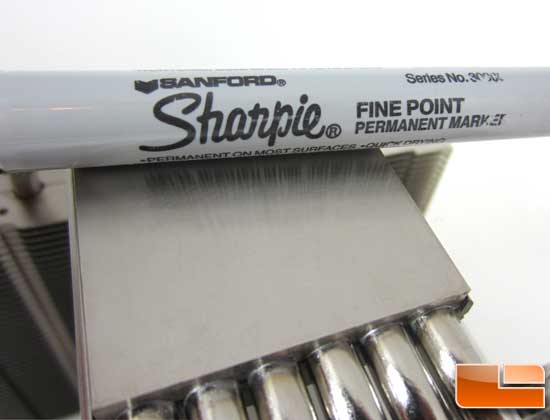 The base is not polished, but it is flat.