Plantronics RIG Gaming Headset Review
By
Control Mixer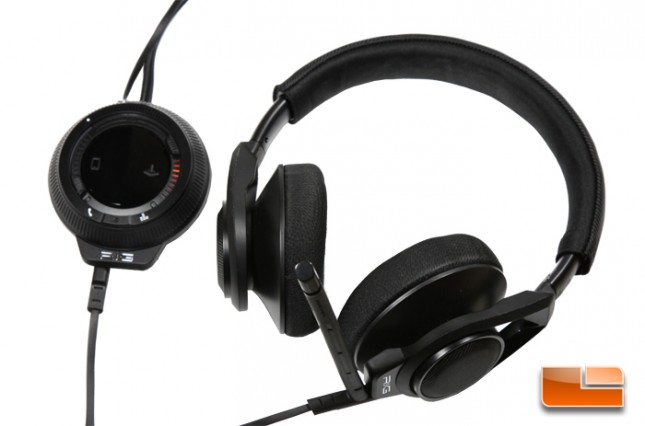 The RIGs mixer provides volume control and a switch for receiving chat either between PCs/consoles or mobile phones. A ring which encircles the outer edge of the mixer serves as master volume control for the headphones and setting the volume to zero will also turn off the mixer. The two sliders positioned on opposite sides of the paddle control the volume of either a mobile device or PC/console. The sliders move along an illuminated arc; blue for mobile and orange for PC/console.
The three buttons at the 6 oclock on the top of the mixer are for answering or hanging up calls, microphone mute which will light a red LED when activated, and a preset equalizer toggle. The three equalizer presets are called Pure, Intensify, and Seismic and their selections are indicated by beeps that play though the headphones.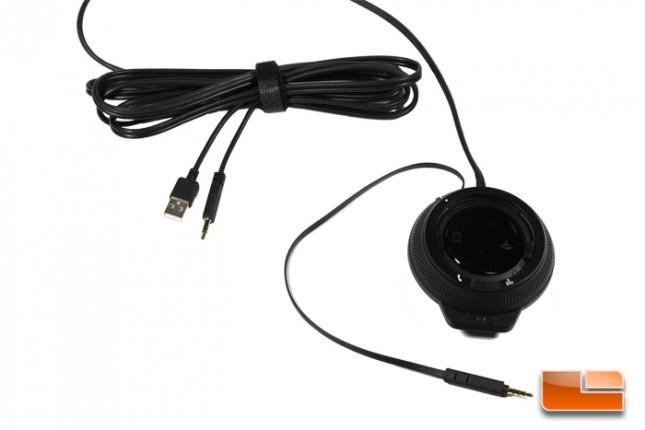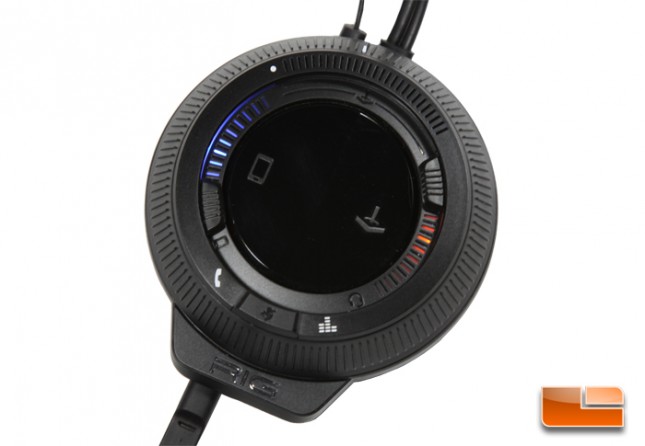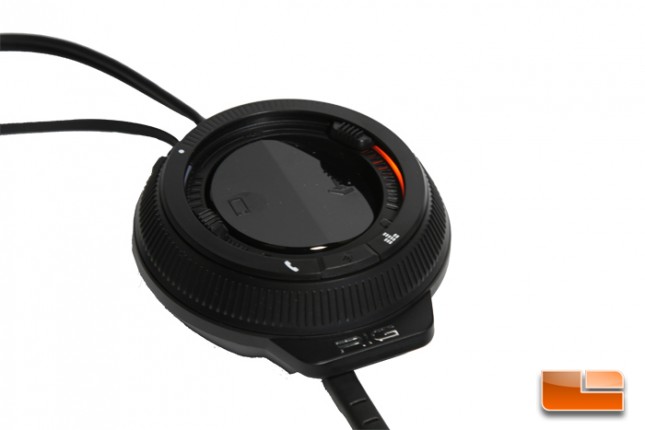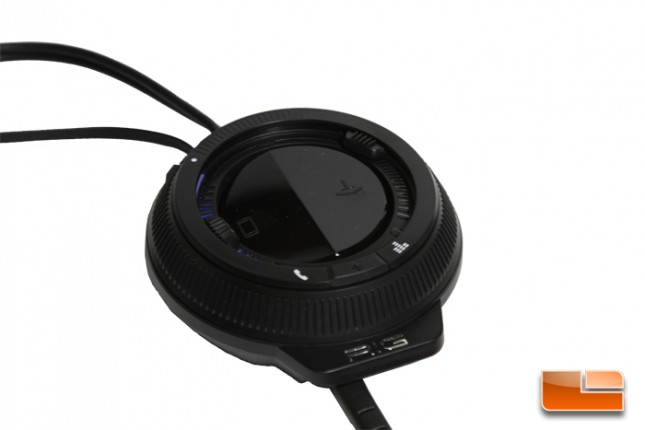 The mixer is compatible with optical audio interfaces and is of benefit to users who do not want to connect to their PS3 or Xbox 360 using the included RCA piggyback adapter. An optical cable is not included with the RIG.