Plantronics RIG Gaming Headset Review
By
Rig – A Headset For Multi-Device Connected Gamers
Theres lots of gaming headsets compatible with computers and gaming consoles, but until now, there wasnt a headset that had a solution to receiving phone calls during gaming sessions. Plantronics newly announced RIG allows one to continue to play their game while receiving and answering calls from the headset alone. Its rather ingenious how its implemented, probably inspired by Plantronics experience with mobile and business headsets. An in-line switch toggles the microphone to receive between Game Mode and Mobile Mode.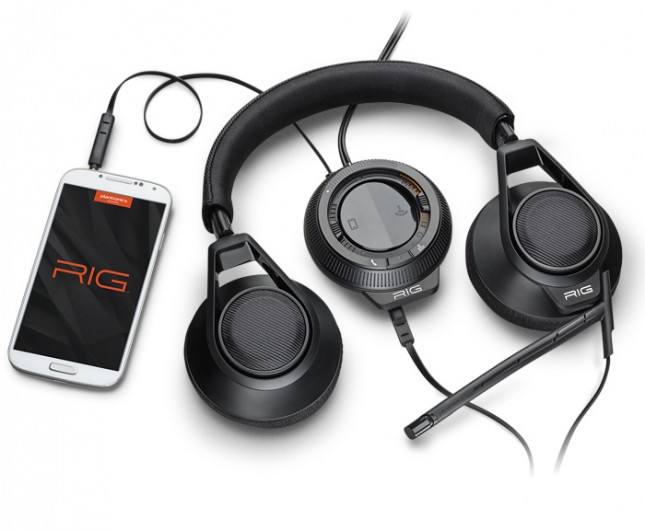 The headset itself is much more modest, not relying on too many materials that would otherwise add unnecessary weight. The stylized street design has the aggressive feel that blends in a gamers den while not looking too outrageous for public use. Yet, the heavy use of plastic would trick one into thinking that the RIG costs less than its $129 price when it releases later this year in the fall (Update: Amazon now has this headset available for $99.99 shipped). Two colors will be available: one with white earcups and the entirely black model we have for review.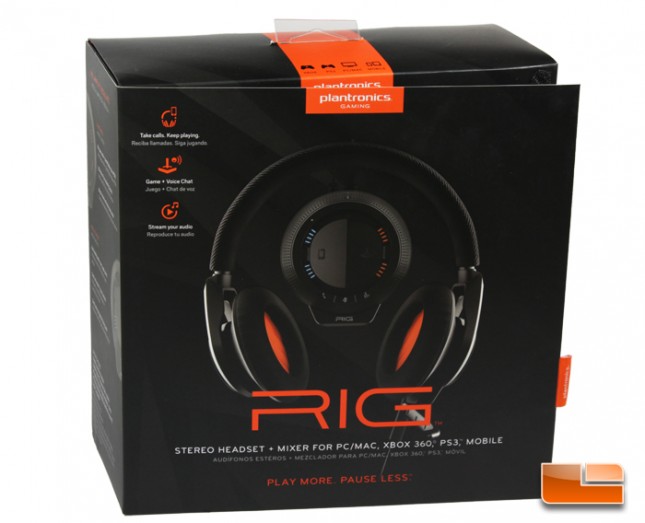 Audio quality is discussed further in this review, but a look at what the whole package has to offer is promising. The RIG is designed to be compatible with the most common gamer devices both indoors and outside. Two microphones are included for these two environments and enough adapters are provided for compatibility with both the Xbox 360 and PS3.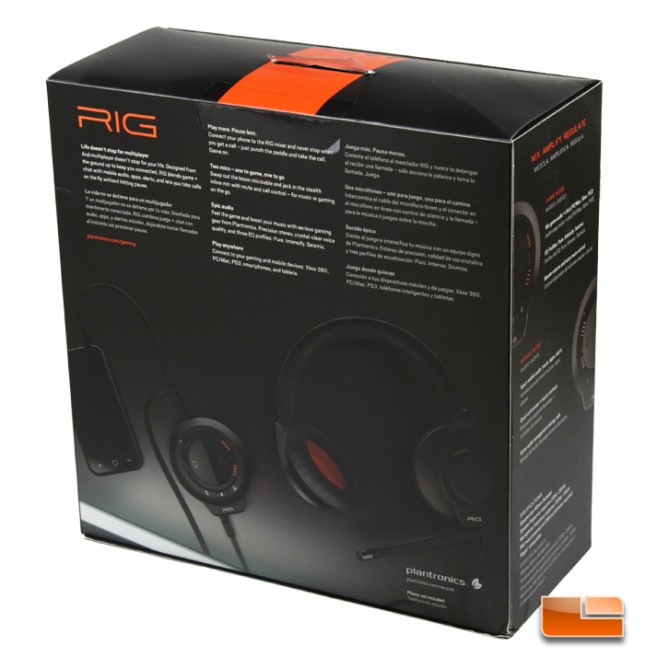 Plantronics RIG Features:
Connect your phone to the RIG mixer and never stop when you get a call just punch the paddle and take the call.
Two mics one to game, one to go: Swap out the boom mic/cable and jack in the stealth in mic with mute and call control.
Precision stereo, crystal-clear voice quality, and three EQ profiles: Pure. Intensify. Seismic.
Connect to your gaming and mobile devices: Xbox 360, PC/Mac, PS3, smartphones, and tablets.
Plantronics RIG Technical Specifications:
Speaker size 40mm diameter
Speaker frequency response 20Hz 20kHz
Microphone frequency response 100Hz 10kHz
RIG mixer powered via USB (no batteries required)
1 year warranty (except 2 years in Australia and New Zealand)