Plantronics Pulsar 260 Bluetooth Headset Review
By
What's in the box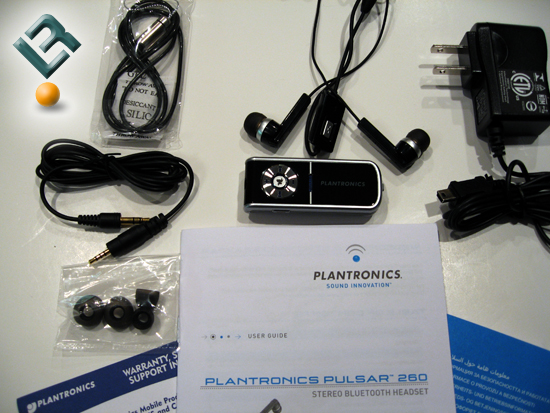 We always love evaluating Plantronics devices since they never seem to skimp on the included hardware with their devices. The status holds for the Pulsar 260 bundle. Along with the earbuds and Bluetooth pendent, Plantronics includes an AC charger, and Audio-out cable, and a Lanyard so you can style the pendant around your neck.
Looking at the Pulsar 260 pendant, the controls and design are put together quite well with a very logical layout. There is a multi-colored indicator light to give an instant read on the status of the headset. It shows power status, battery level, Bluetooth pairing condition, and in use status.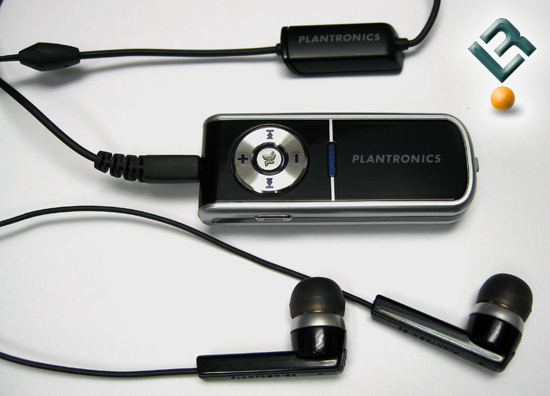 Plantronics includes an audio cable for those that want to plug your Pulsar 260 into some powered speakers and play music from your cell phone or Bluetooth device. I really didnt use this function more than just to test to see if it worked and I must admit, that I still have a hard time understanding when it would be absolutely necessary for one to hook up their phone to keep the party going
The main mobile phone control is located on the cord with the sound-isolating earbuds. There is a microphone and call control button about 10 inches from the left ear. On the back side of the microphone, you will find the main control button. On top of the 260 pendant you will find controls for Power on/off/pairing, Mute/Play/Pause, Volume up, Volume down, Track forward, and Track back. Again, the layout for the controls are quite good for anyone on the go needing to control volume or answer the phone without having to search and examine the buttons. These buttons are backlit to a very cool looking blue. On the back, there is a clip to attach to your clothes. Plantronics does a very good job here of ergonomics.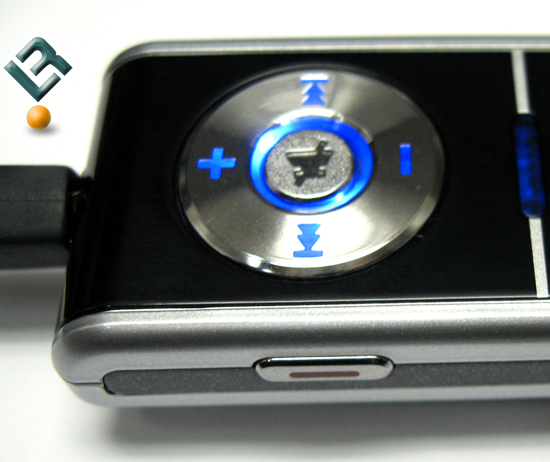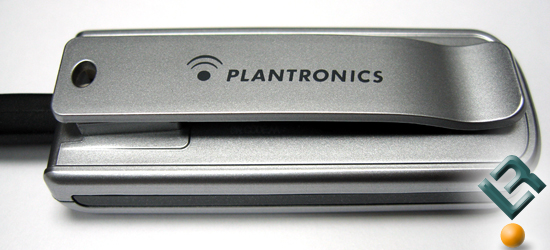 Here, we see where you charge the Pulsar 260 via the "USB-mini" connection. It is covered right now, but Plantronics gives an easy way to charge the device.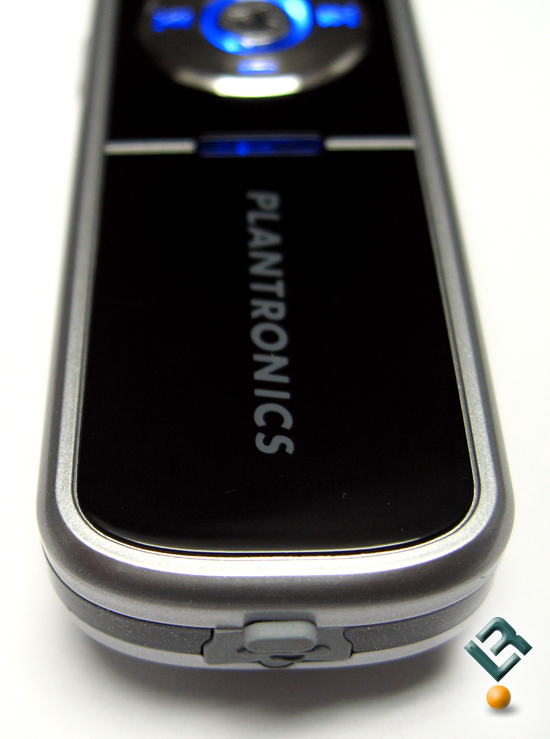 Here, we the Pulsar 260 weighs in just under 36 grams – a bit more than the advertised weight.