Plantronics Pulsar 260 Bluetooth Headset Review
By
Introducing The Plantronics Pulsar 260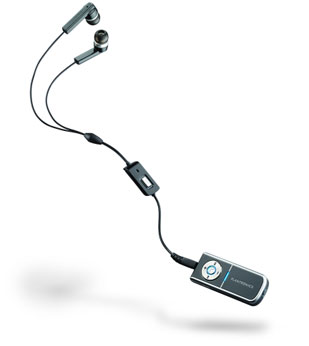 Today we look at what is potentially a great idea too long in coming: A noise isolating stereo ear-bud headset to use with your mobile device and stream music from your phone or PDA. Only a few years ago the idea of needing a device to listen to stereo music from your handheld would have been almost science-fiction. Anyone with a mobile device knows now that fortunate or not, the goal of many mobile device producers is to have users utilize their devices for all-in-one purposes. The selling point behind the Samsung BlackJack, Palm Treo, MDA Vario, or Blackberry is not that they are only phones, but organizers and media players. Most of these devices have tiny speakers that sound quite horrible when you want to listen to the latest American Idol or watch the cool new video from Nickleback. Having a set of headsets is a must and Plantronics one of the leaders in headset technology introduces us to another in their Pulsar Bluetooth family, this time, its the Pulsar 260.
This is not Plantronics first venture into the world of Bluetooth stereo headset. Last year, we reviewed the Plantronics Pulsar 590A and thought the sound quality and functionality of the headset was very good. The only problem with using these headset we saw was that they're a bit bulky, but for the most part, the 590A was (and still is) a solid all-around great set.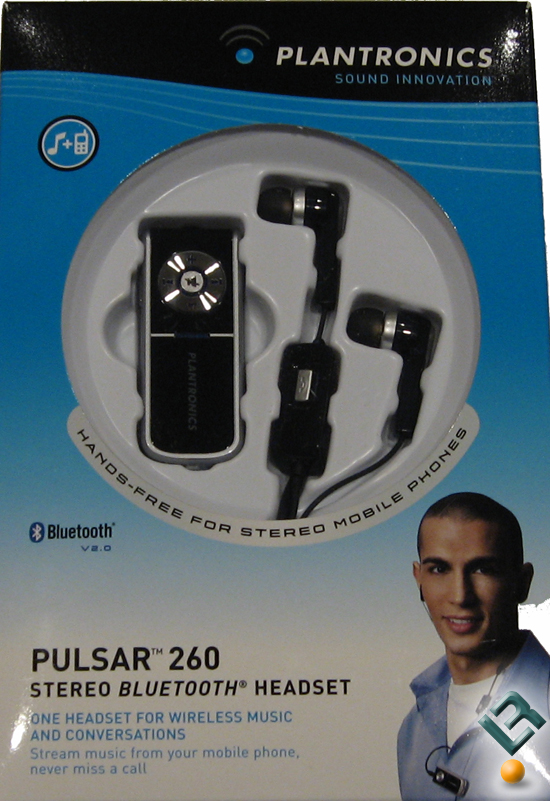 So why in the world would Plantronics mess with success and compete with themselves? Well, first of all this is a brand new form factor. Instead of the over-the-ear large drivers that the 590A sports, the Pulsar 260 are an earbud-type of headset coming in fairly light package. This offers the user a measure of discreetness and actually gives the user more mobility when being active. With an MSRP of just under $110 (and street price around $65), does this headset give you enough to break the headset tether that you have right now and upgrade? Read on.
The Plantronics Pulsar 260 was designed to enable users with Bluetooth mobile phones featuring the Advanced Audio Distribution Profile (A2DP) to listen to stereo music and answer and end calls without the need for an extra adapter. The unit is essentially two pieces that work together to form this stereo Bluetooth headset package: the headset, and the pendant. The first thing you notice about this headset is that the ear buds look quite nice. Plantronics gives you three different sized gels to get a customized fit. Because the Pulsar 260 isnt just a wireless stereo headset a microphone and control button are also integrated into the wire connecting the earbuds and the 2.5mm plug. The pendent has all of the controls for when you are enjoying your multimedia.
Key Features:
Listen Time: Up to 7 hours
Talk Time: Up to 9 hours
Standby Time: Up to 200 hours
Charge Time: 3 hours
Headset and Pendant Advertised Weight: 25 grams
Speaker Frequency Response: Telephony 300 Hz to 3600 Hz, Stereo Audio 20Hz to 20kHz
Battery Type: Lithium Ion Polymer
High-fidelity stereo sound compatibility with mobile phones featuring the A2DP Bluetooth profile
Inline microphone with call answer end button
Support for the Audio Visual Remote Control Profile (AVRCP) to allow customers to remotely control functions such as mute, volume level or track forward/back
Audio-out cable for connection to any 3.5 jack for full external stereo sound
Multipoint connectivity to actively pair with one audio device and one voice device
Bluetooth Technology: v2.0
Supported Profiles: Headset, Hands-free, A2DP, AVRCP, GAVDP