Plantronics Explorer 370 Ruggedized Bluetooth Headset Review
By
Whats In The Box?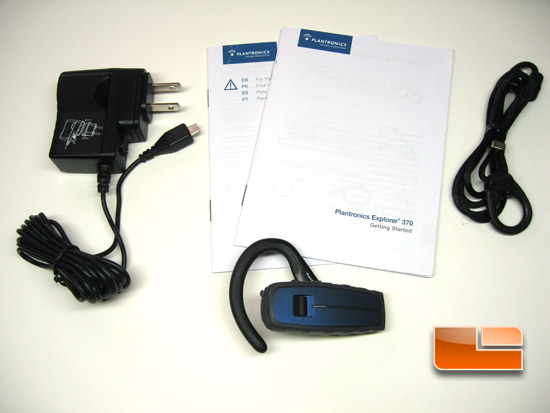 In the box you will find that Plantronics provides instructions, an AC Charger, and a lanyard to store your headset on the go. The charger is a USB-micro form that isnt exactly standard with cell phones like the Blackberry or typical USB accessories, but it is very small.
The ruggedized 370 has three buttons on its body: Volume Up, Volume Down, and a Multi-Function button on its side. There is a pretty large multi-color indicator as well to let you know with a glance the status of the headset.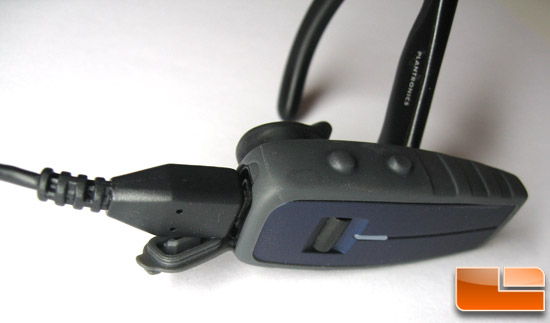 Plantronics designed the Explorer 370 to work with the permanently attached hear loop that is adjustable so that the user can wear the headset on either ear. The earpiece on the 370 is contoured to fit in your ear and partially in the entrance of your ear canal. This is a pretty good design to help focus the sound to your ear for the user to get the maximum sound from the headset. Both the ear loop and earpiece are both made from soft rubber for a comfortable fit. Plantronics doesnt ship the 370 with any extra earpieces or ear loops. This might cause some concern for those looking for more options to customize their fit.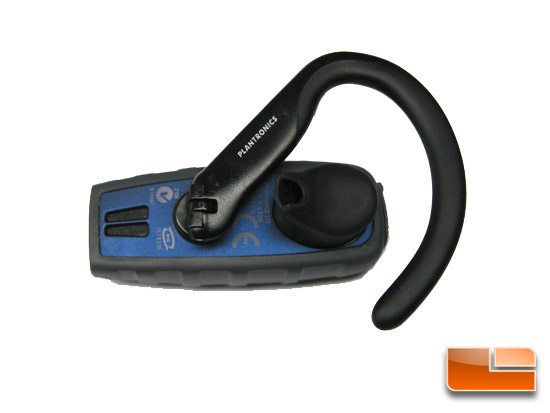 On the bottom of the headset, you can clearly see the microphone with its screen to filter wind noise as well as water damage. On the back, you will find the weather-proof cap that hides the USB-mini charging socket. After working with this headset for the past few weeks, Im not sure how long this cap will last since the hinge is only a very thin piece of rubber. The design makes it fairly simple to access and will easily protect and shield the Explorer 370 from water.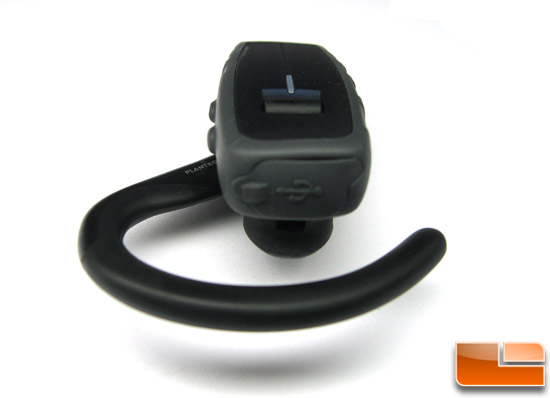 To make the Explorer 370 certified to US Army Military Standards (MIL-STD 810), Plantronics took their base Explorer Bluetooth headset and protected it with anti-shock rubber all around its edges as well as making the buttons water resistant. It certainly appears that this headset if designed and built for those that either liver in a jungle environment jumping volcanoes and ducking landslides either that or the headset is targeted to those who work or spend a lot of time outdoors and want the comfort of hands free communication.