Plantronics .Audio 910 Bluetooth Headset Review
By
Conclusions & Final Thoughts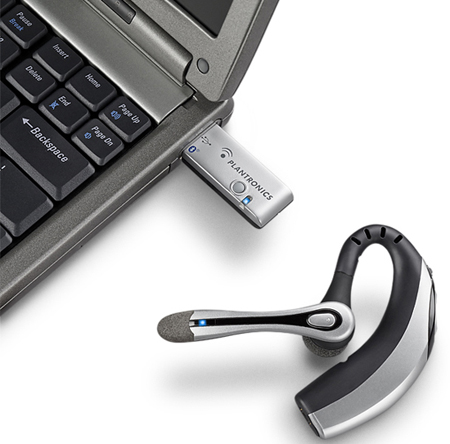 For a street price of around $90, the .AUDIO 910 Bluetooth Headset System seems a bit pricey. The performance of this bundle was quite good however, as the headset and USB Bluetooth dongle work well with each other, but we have to ask the question: does this bundle perform better than other bundles in its class? Specifically, how does the Plantronics .AUDIO 910 compare to the $120 Qstik EVOQ bundle? The Plantronics headset is lighter and battery life was a bit longer, but the EVOQ has far better noise cancellation and is more versatile to stream stereo music from the PC or mobile device. The Plantronics, while a solid audio performer, can not keep up with the EVOQ in noise cancellation or speech quality. If you are more concerned with your budget and arent really concerned about noise however, the Plantronics might be the headset you are looking for.
To be honest, if you really like the design of the Voyager 510 and already had a Bluetooth dongle, you could save some money and just purchase the headset and pair it up with your existing Bluetooth set up. For us, the Plantronics Voyager 510 paired easily to our Qstik Bluetooth adapter as well as our Gennum USB adapter. Nothing against the PerSonoCall software it did exactly what it was supposed to do but if you dont need it, you shouldnt have to buy it.

Legit Bottom Line:
The Plantronics .AUDIO 910 Bluetooth Headset System is overall a very solid performer and functions very well on the road and in the office. While we arent thrilled by the over the ear styling and design, wed be crazy not to recommend this set for users who want great versatility and universal compatibility.