OCZ NIA – Will Gaming With Brain Waves Take Off?
By
Inside the OCZ NIA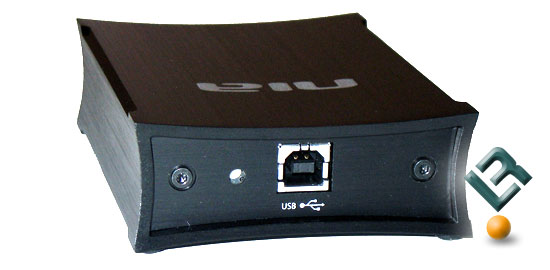 Curious about what is inside the OCZ Neral Impulse Actuator we removed the eight Torx bit screws that hold it together to take a peak at the inner workings.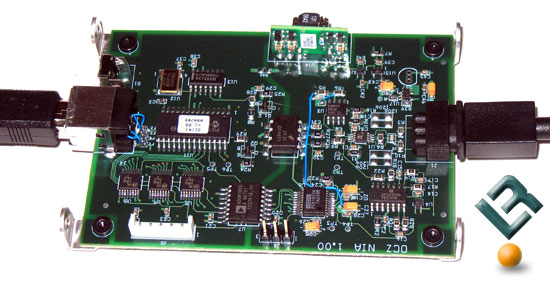 Inside the NIA we can see that our sample was based on the original version 1.00 printed circuit board and did have a couple 'fixes' done to it. OCZ informed Legit Reviews that the current shipping models have an updated PCB as ours was an early sample.

Flipping the device over we can see "OCZ Technology power by Brainfingers Technology". A quick google search of Brainfingers will land you at the home page for a company that builds and designs hardware and software that enable you to control your computer totally hands-free. Looking deeper into the Brainfingers site you quickly find out that Brainfingers designed this technology to be used by a broad range of people with disabilities. Even users with minimal ability to control facial muscles can usually learn how to map 'clicks' to a number of special controls. OCZ Technology saw a chance to bring this technology to a totally different market as it also can work for gaming since a PC must be used to make it work and the signals could easily be mapped to actions in games or various other applications. The technology behind the OCZ NIA is very interesting and worth a look if you are interested.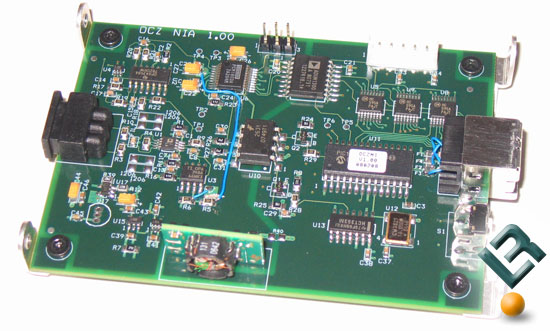 Now that we know what the OCZ Neural Impluse Actuator is all about and where the technology comes from on the inside we can load up the software and give it a test drive!