NZXT Source 530 Full Tower Computer Case Review
By
NZXT Source 530 Full Tower Case
NZXT has many award winning case designs, which offer features that are high in demand. One of their latest lines is the Source line. This case line is designed to include enthusiast level features while keeping the design simple. Currently there are four cases in this line, each are slightly different, while keeping the style similar across the line. Three of these cases are mid-towers, the fourth is a full tower. This line of cases starts at $34.72 shipped for the most basic model, the Source 210, while the highest priced model is the Source 530, coming in at a budget friendly $89.99 with free shipping.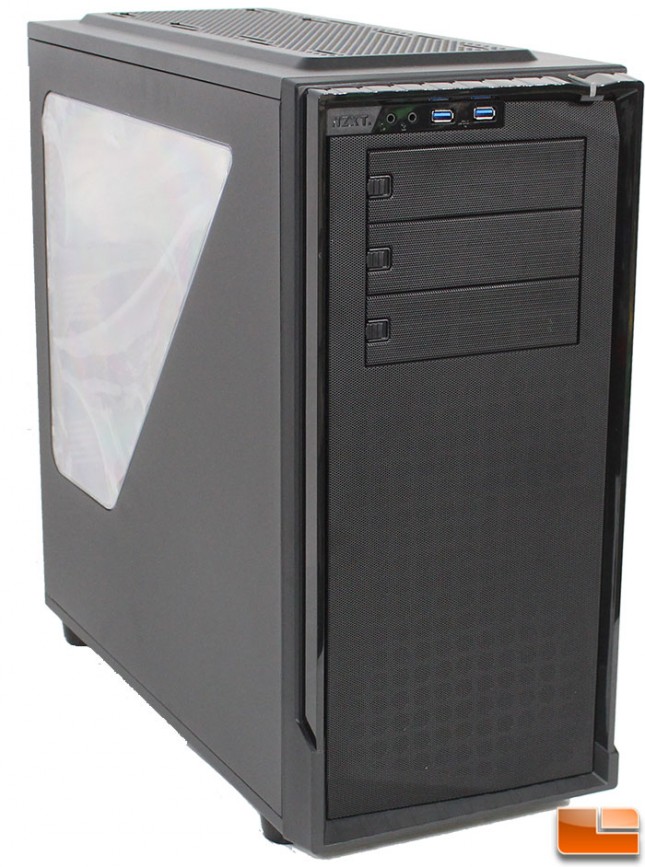 Available under the part number CA-SO530-M1, the NZXT Source 530 is only available in a matte black, with a side window, a fully vented front and top panels to allow for plenty of airflow. The front panel includes standard I/O options, and three 5.25″ device bays. Internally it'll support six 3.5″ or 2.5″ hard drives, plus a hidden 2.5″ drive. Making installation easy, the 5.25″ drive bays are tool-less, and installing 3.5″ hard drives it'll be tool-less as well. In addition, installing any PCI expansion cards are done tool-lessly.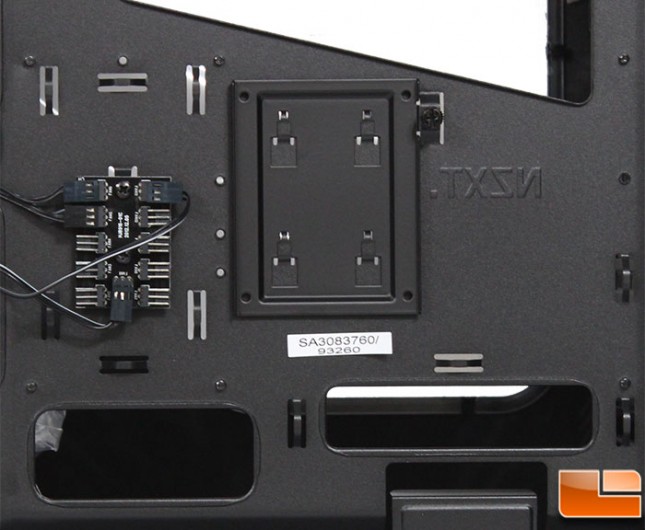 The Source 530 boasts about it's cooling capability. In fact, it can support up to nine 120mm fans in various locations (2x front, 2x bottom, 3x top, 1x back, 1x internally). So NZXT has installed a simple fan hub to help with connectivity. The Source 530 comes with two 120mm fans, if you look at the fan hub, there are two fans connected, and the power; a third fan extension comes pre-attached. However, if you are into liquid cooling, you have plenty of options there as well. The large NZXT Kraken all-in-one liquid cooler, with a 280mm radiator will fit with ease. If you really want to do liquid cooling right, install a custom 360mm radiator!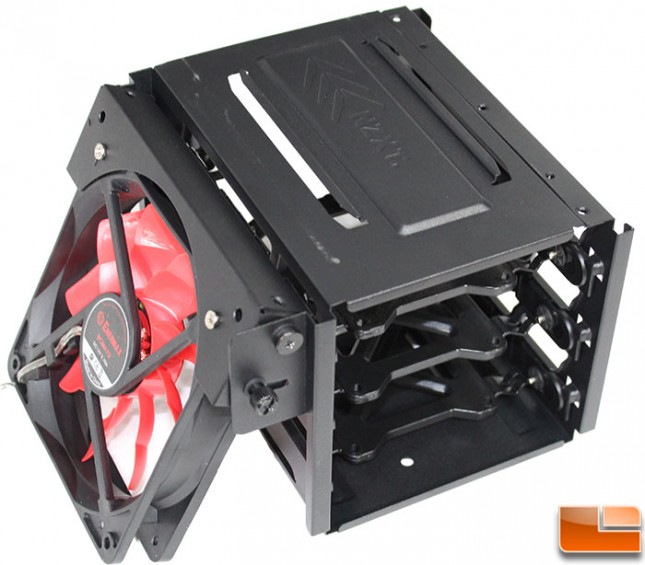 Other features on the NZXT Source 530 include removable 3.5″ hard drive cages for six 3.5″ hard drives, a hidden 2.5″ drive tray, SuperSpeed USB 3.0, fan filters at the common intake locations, fully vented front panel, tool-less installation of 5.25″ devices and 3.5″ hard drives, plus a 2 year warranty in a full tower form factor.
A well designed case should provide basic functionality, which is to hold the computer equipment; any case can do that. The Source 530 does that very well, however that is not all that the Source 530 offers. Let's take a quick look at what the key features of the Source 530 is, then take a closer look at this budget minded full tower.
NZXT Source 530 CA-SO530-M1 Key Features
Liquid Cooling – Fits large water cooling radiators up to 360mm in size. Native support for the world's largest all-in-one liquid coolers, the 140mm / 280mm NZXT Kraken
Modular – The Source 530 features fully modular, interchangeable hard drive cages, offering unmatched customization at its price point.
Cable Management – Up to 34mm of cable management clearance, 10-port fan hub and discrete SSD mount gives you room for a beautifully clean build.
[youtube]https://www.youtube.com/watch?v=mOy1xsqHu34[/youtube]
NZXT Source 530 Technical Specifications
Size
Full Tower
Model Number
CA-SO530-M1
Drive Bays

External 5.25″ x 3
Internal 3.5″ /2.5″: 6
Internal 2.5″: 1 + 6

Cooling System

Front 2x140mm/ 120mm or 1x200mm
Rear 1x140mm / 120mm (1x120mm included)
Bottom 2x120mm
Top 2x140mm or 3x120mm (1x120mm included)
Interior 1x120mm/140mm

Clearance
CPU Cooler 282mm (With Pivot Fan)
VGA Card 310mm (With Cage)/ 444mm (Without Cage)
Cable Management 26mm (Lowest Point)/ 34mm (Highest Point)
Dimensions
235mm x 507mm x 510.5mm
Material
Steel, Plastic, Mesh
Motherboard Support
ITX, Micro-ATX, ATX, EASTX (322x272mm)
Expansion Slots
8
External Electronics
1 x Audio / Mic
2 x USB 3.0
Product Weight
9.2kg
Warranty
2 Years