NZXT Noctis 450 Mid-Tower Case Review
By
NZXT Noctis 450 Packaging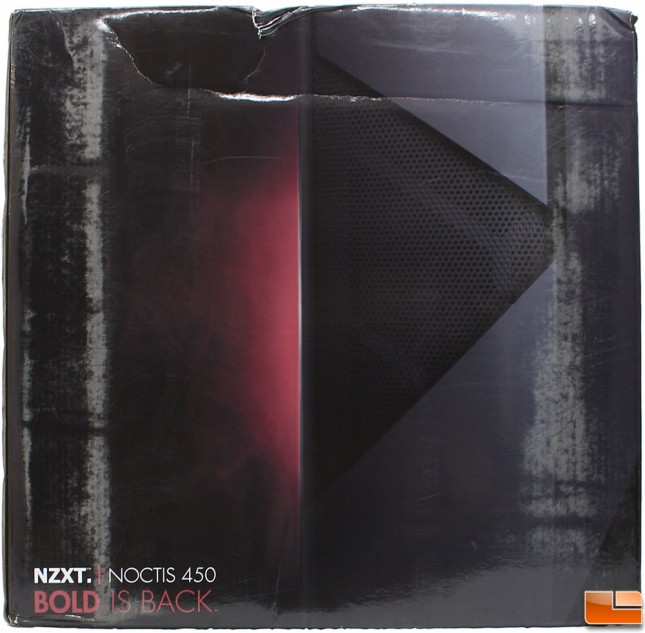 The NZXT Noctis 450 arrived in a sturdy cardboard box that had some damage at the top. Depending on the style of internal packaging, most likely there won't be any damage to the case. The front of the box doesn't tell you much about the case, simply listing the model and a slogan for the Noctis.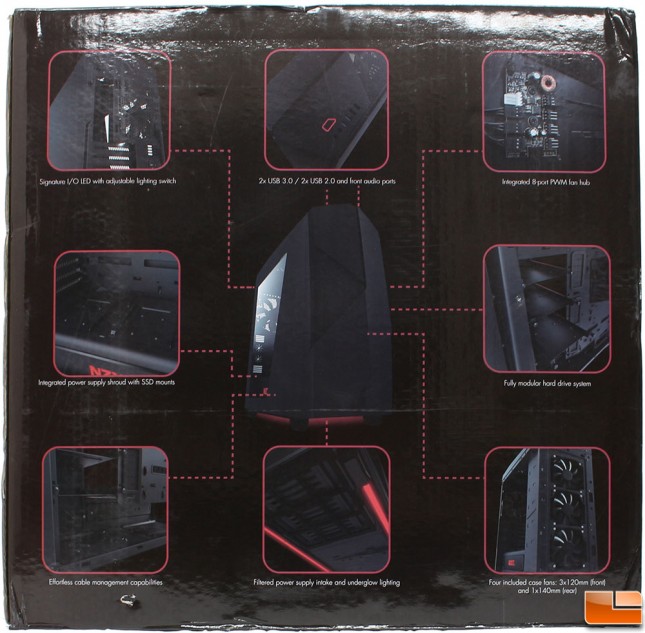 Flip the box around to the back and we find eight key features are presented in a full color diagram. This is great if you happen to find the Noctis in a retail setting, however many times they're ordered online and this is unnecessary. Still, a full color box gives the user a feeling that they purchased a premium product.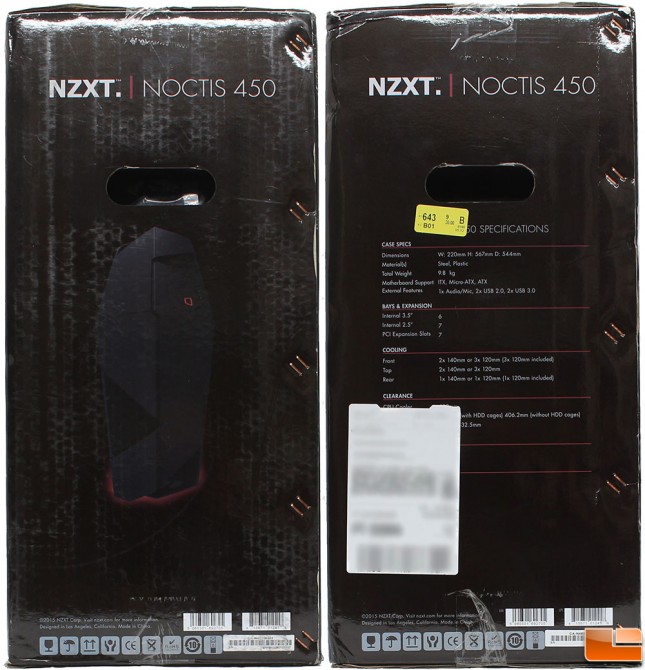 Not much information provided on the sides either. One side gives a glimpse of the case front and top panels. The other side you get a table of the specifications.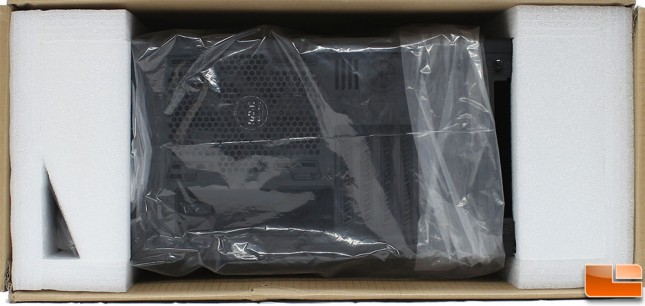 NZXT uses the proven method of internal packing, with large foam blocks and placed in a plastic bag. This is the side that had exterior damage, so far it looks to be limited only to the box. We'll be sure to check out the case once it is removed.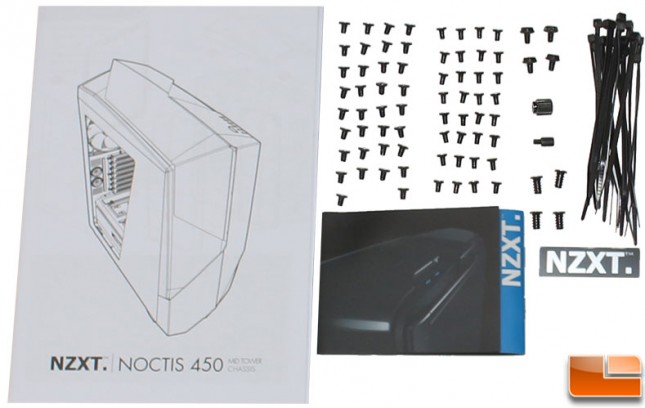 As you might expect, NZXT includes a good number of accessories to complete your build. Included is an installation manual, product catalog and a case badge. The important parts include 34 motherboard and 3.5″ drive screws, 32 2.5″ drive screws, 4 power supply screws, standoff install bit, one extra standoff, 4 fan screws and a big bundle of cable ties.
Let's move on and check out the outside of the case.