NZXT Avatar Gaming Mouse Review
By
A Closer Look At The Avatar
Lets take the avatar out of its box, and see what it really looks like.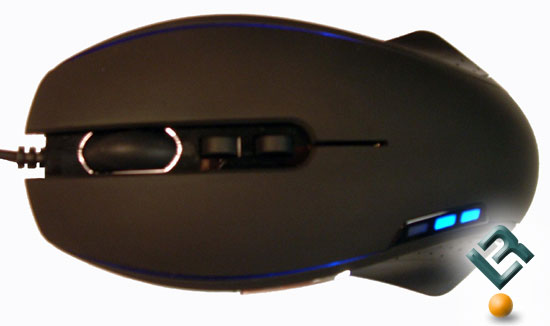 Once out of the case, you can finally see the Avatar in its entirety: matte black, fully ambidextrous design (that's correct, lefty's can fully enjoy this mouse as much as righty's can), DPI switcher buttons, DPI indicator lights, a very smooth scrolling wheel, and soft rubber grips on the sides with the two secondary buttons along its edges, which make for a total of seven buttons.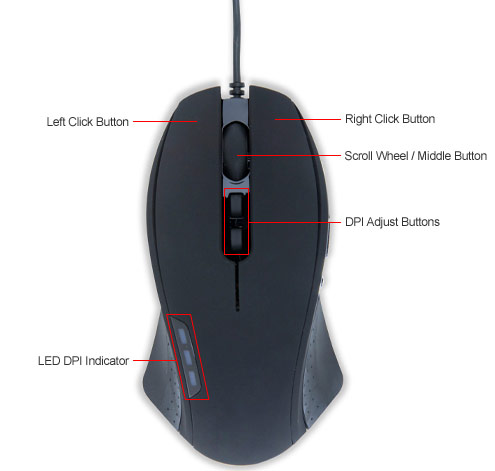 Speaking of buttons, here are what the buttons do!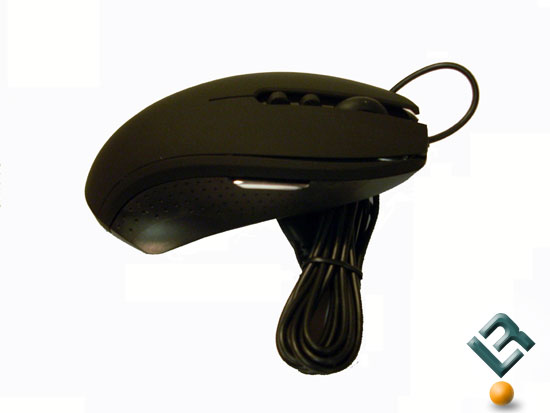 Along the edges are two bright blue LEDs, one on each side, hidden underneath the primary buttons, centrally located. These lights are attractive in daylight, but they give off a lot of light in an otherwise dark room. These would be much better if the drivers allowed you to disable lights – like the Death Adder can – which may happen in future driver releases. This is only a minor inconvenience, IF you sleep in the same room as your computer.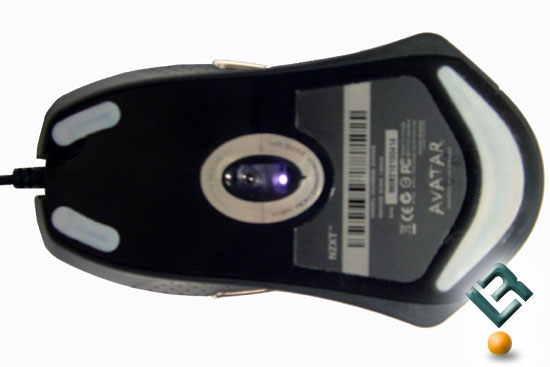 Here you can see the three standard high quality Teflon feet which glide beautifully on any gaming mouse pad. There is not much on the bottom of the mouse, aside from the feet, so let's move on to the software and usage.