NZXT Avatar Gaming Mouse Review
By
The NZXT Avatar Gaming Mouse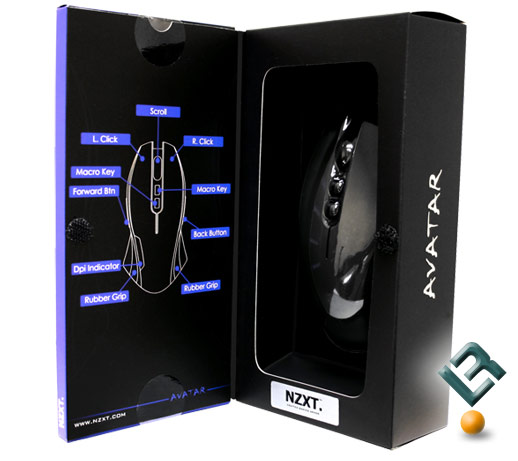 When you hear the name NZXT, most people think about cases as it is the bulk of their product line along with some power supplies and miscellaneous accessories, but today we are looking at NZXT's flagship high end gaming mouse, the Avatar. The Avatar is NZXT's first attempt at making a mouse and it is very appealing to the eye, but let's see if it can compare to one of the most common gaming mouse, the Razer Death Adder, in the same price bracket.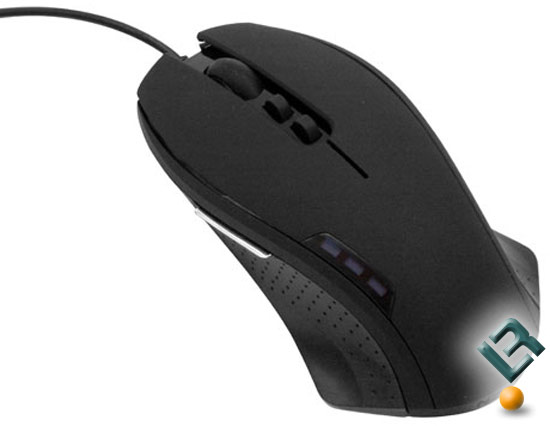 Looking at the specifications, the Avatar is very similar to the Death Adder:
Max Speed: 40 Inches/Second

Max Acceleration: 15g

Max Frame Rate: 6469 Frames/Second

Resolution: 650-2600 DPI

Image Processing: 5.8 Mega Pixels/Second

USB Reports: Up to 1000 Reports/Second

Buttons: 7 Buttons
The NZXT Avatar has a higher max Dots Per Inch (DPI) of 2600 compared to the Razer's 1800DPI, which will be better in games where you need the extra mouse speed. The DPI is a standard of sorts that shows the number of steps the mouse will report when it moves one inch. The NZXT Avatar will report 44% more steps than the Razer Death Adder since it has a higher DPI. What is interesting though is that the NZXT Avatar moves at a most 40 inches per second, which is lower than the Death Adder's 60-120 inches per second. Usually the higher the DPI, the faster the pointer moves with mouse movement, but that is not the case here since software can adjust the mouse sensitivity, making the cursor move faster or slower than its DPI without losing the accuracy. Both the Avatar and Death Adder have 1000Hz polling rate, 1ms response time, 5.8 Megapixels/sec, and 15G maximum acceleration. The Avatar also has two buttons that are used for for DPI fast switching.