NVIDIA Titan Xp Collectors Edition Star Wars Jedi Order Graphics Card Review
By
Tom Clancy's Ghost Recon Wildlands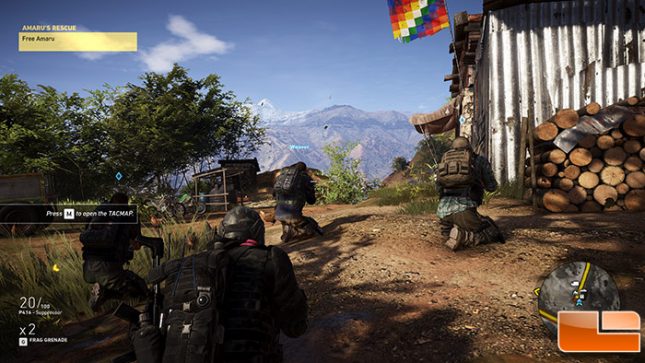 Tom Clancy's Ghost Recon Wildlands is an open world tactical shooter video game developed by Ubisoft Paris. It is the tenth installment in the Tom Clancy's Ghost Recon franchise and is the first Ghost Recon game to feature an open world environment. The game moves away from the futuristic setting introduced in Tom Clancy's Ghost Recon Advanced Warfighter and instead feature a setting similar to the original Tom Clancy's Ghost Recon. Ubisoft described it as one of the biggest open world games that they have ever published, with the game world including a wide variety of environments such as mountains, forests, deserts and salt flats. A modified version of the AnvilNext game engine was used. The game was released on March 7, 2017 for Microsoft Windows, PlayStation 4 and Xbox One.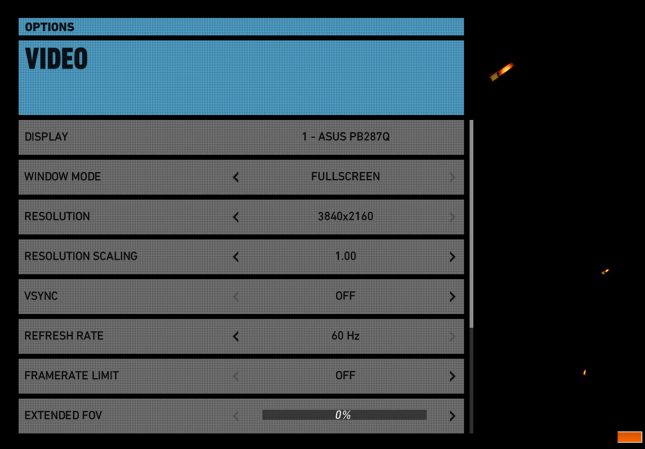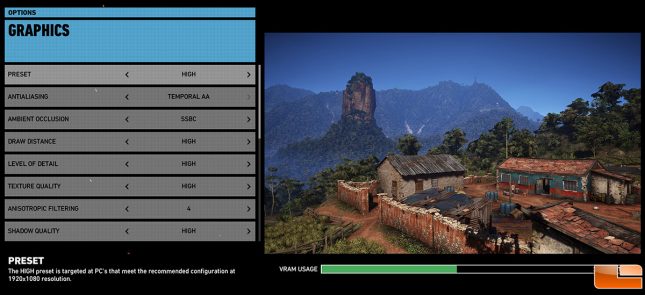 Tom Clancy's Ghost Recon Wildlands was benchmarked with high image quality settings with Temporal AA and 4x AF. V-Sync and the framerate limit were both disabled and we used the game titles built-in game benchmark.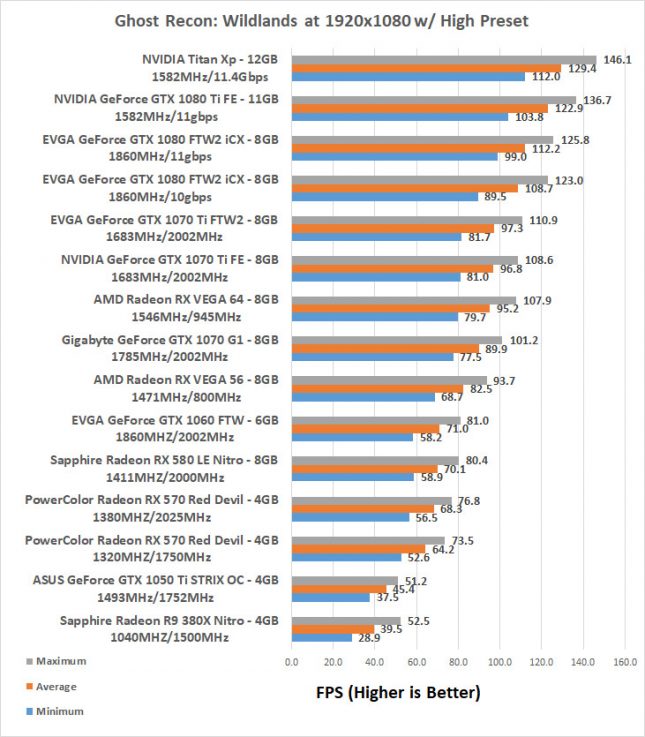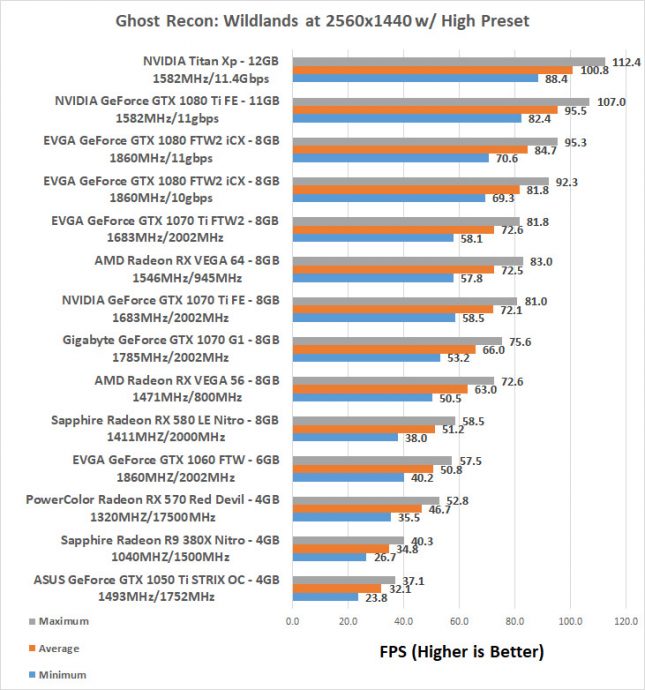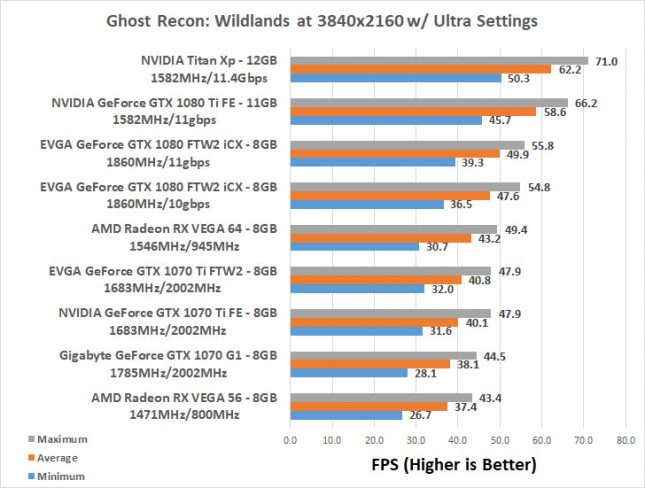 1080P Benchmark Results: Ghost Recon Wildlands showed that the Titan Xp is the card to have as it was nearly 4FPS faster than the GeForce GTX 1080 Ti on a 4K panel.