NVIDIA Titan Xp Collectors Edition Star Wars Jedi Order Graphics Card Review
By
Battlefield 1
Battlefield 1 (also known as BF1) is the fifteenth installment in the Battlefield Series developed by DICE and published by EA. The game is set during World War I. It was released world wide on October 21, 2016. The singleplayer campaign of Battlefield 1 takes place across six different "War Stories" which revolve around different people in different aspects of the Great War in campaigns such as the Italian Alps and the deserts of Arabia. We benchmark in Through Mud and Blood, which is the second mission in singleplayer campaign. Taking place late in the war, the player assumes the role of Danny Edwards, a British recruit joining the crew of a Mark V Landship named Black Bess as their new tank driver. New to the war and inexperienced in driving the unreliable vehicle, Edwards is given a trial by fire with his first mission: punch through the German line at Cambrai with a broken tank and a crew that has no trust in him.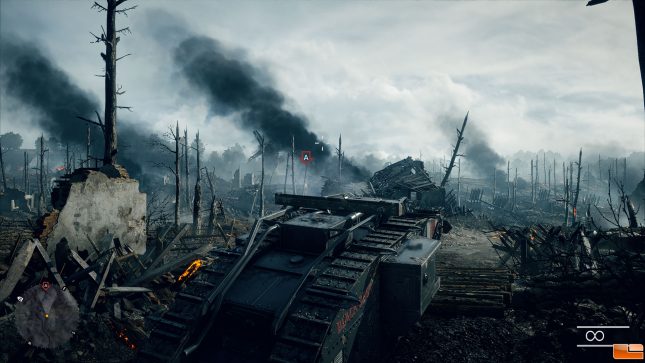 Battlefield 1 features the Frostbite 3 game engine and has very good graphics with tons of destructibles. Maps also now feature dynamic weather systems, affecting combat in various ways; for example, The St. Quentin Scar can either start as a clear, sunny day, a dark, foggy day, or in the middle of a rainstorm, and switch between them during the round.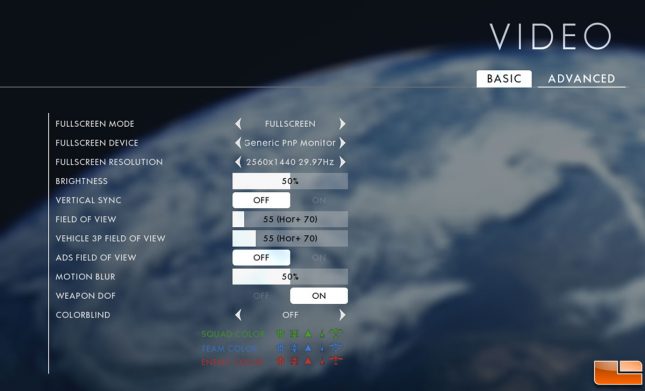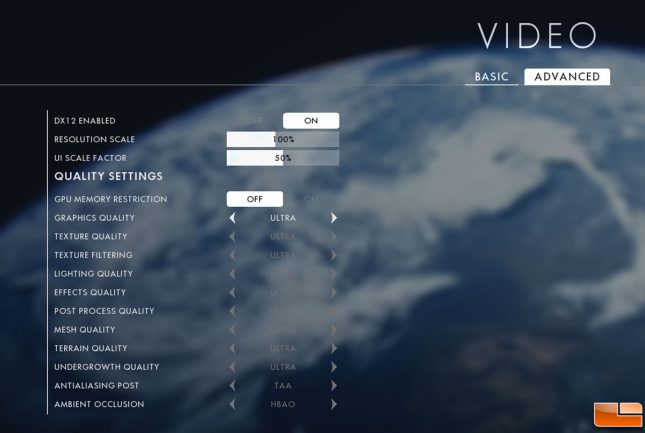 We tested BF1 at 1920 x 1080 with the 'Ultra' graphics quality preset in DX12 with the GPU Memory Restriction turned off. We also disabled VSync.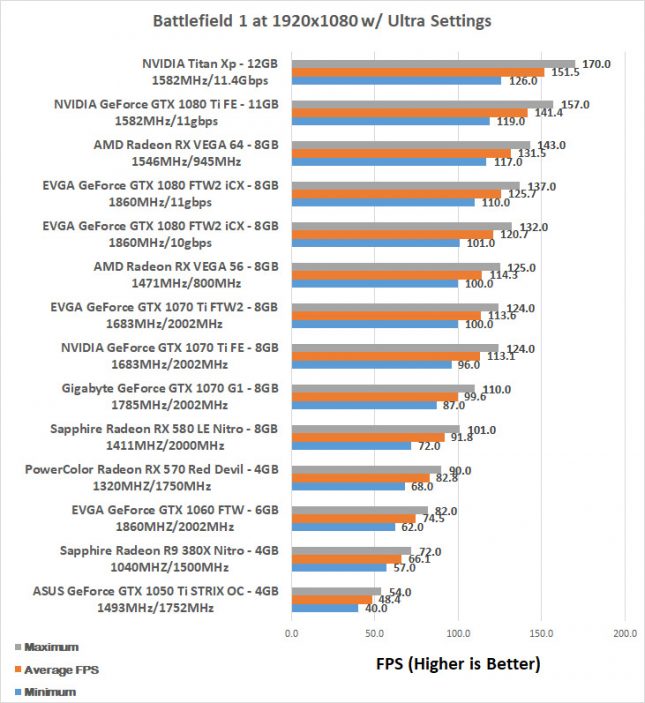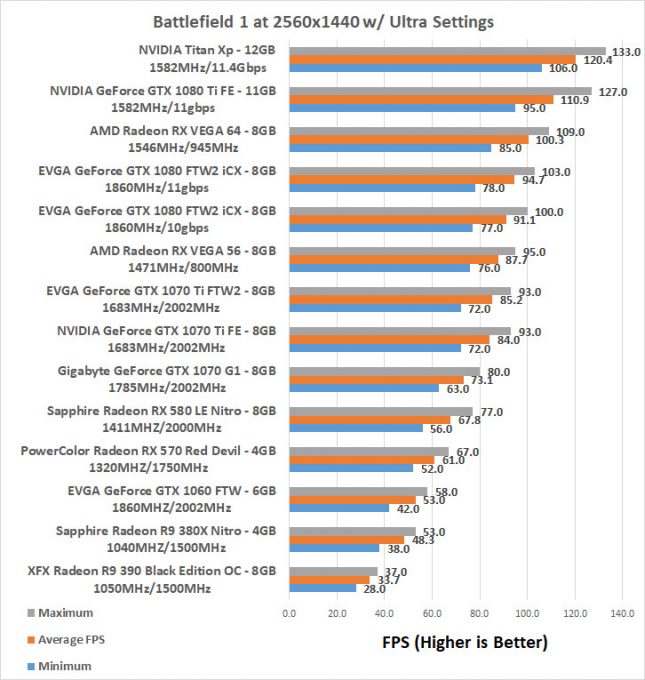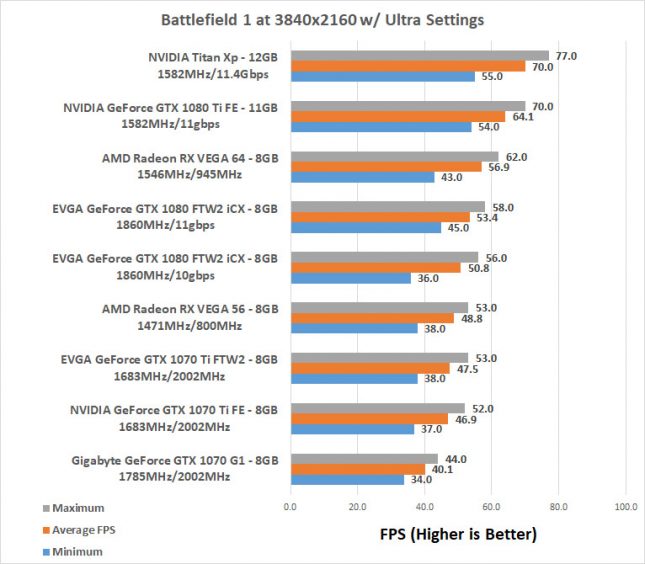 Benchmark Results: The NVIDIA Titan Xp 12GB graphics card is a beast and was able to average 70 FPS on Battlefield 1 with Ultra image quality settings. The lowest frame rate dropped below 60 FPS, but the 4K gaming experience was amazing with the Titan Xp in the test system. With the Titan Xp playing at 1080P or 1440P is solid and those with a 144Hz monitor will love how many frames this card can crank out.