NVIDIA Titan Xp Collectors Edition Star Wars Jedi Order Graphics Card Review
By
Deus Ex: Mankind Divided
Deus Ex: Mankind Divided is an action role-playing stealth video game developed by Eidos Montreal and published by Square Enix. Set in a cyberpunk-themed dystopian world in 2029, two years after the events of Human Revolution, Mankind Divided features the return of Adam Jensen from the previous game, Deus Ex: Human Revolution, with new technology and body augmentations. The game was released on August 23rd, 2016 for PC users.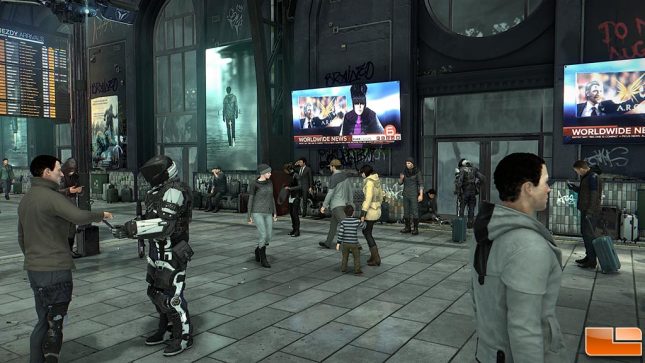 Deus Ex: Mankind Divided uses a heavily modified version of the Glacier 2 engine that has been tweaked so much that they are now calling it the Dawn game engine.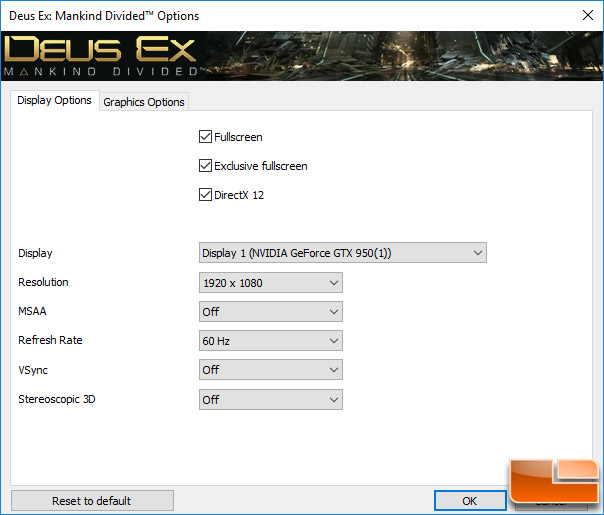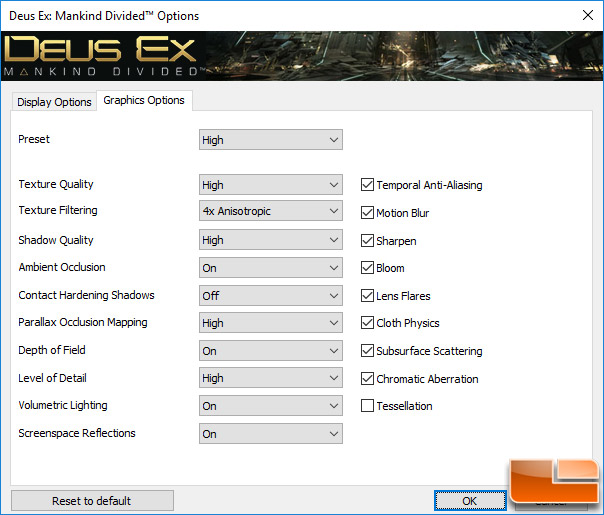 We took a look at GPU performance using the 'High' image quality preset with MSAA and VSync turned off. We picked to run just 'High' image quality settings due to how tough this game title is to render and we feel that most gamers will try to target this setting.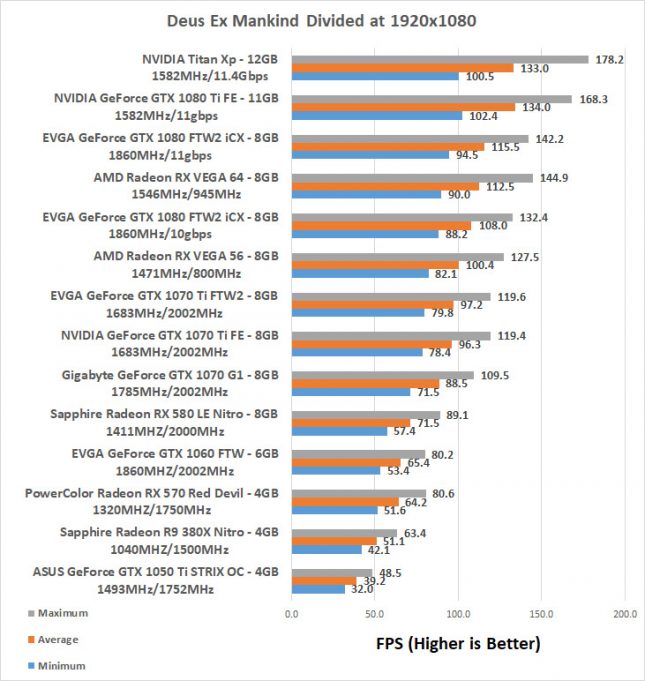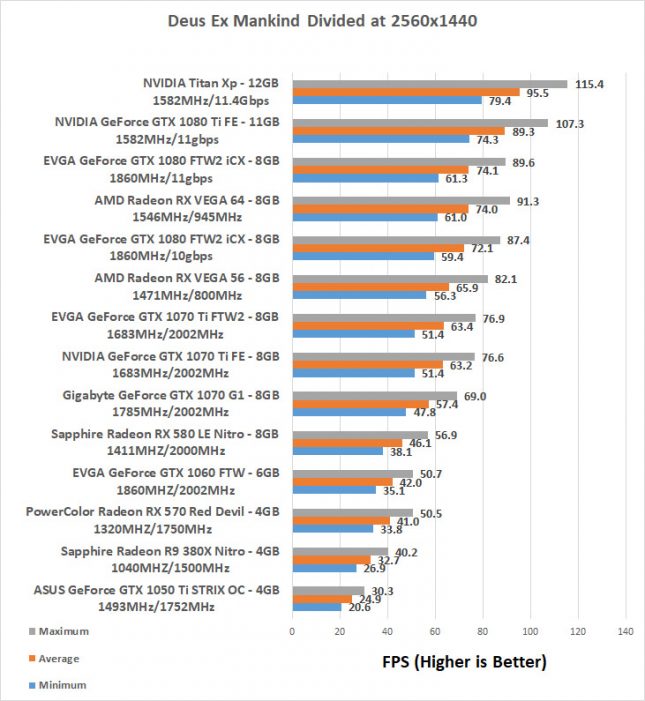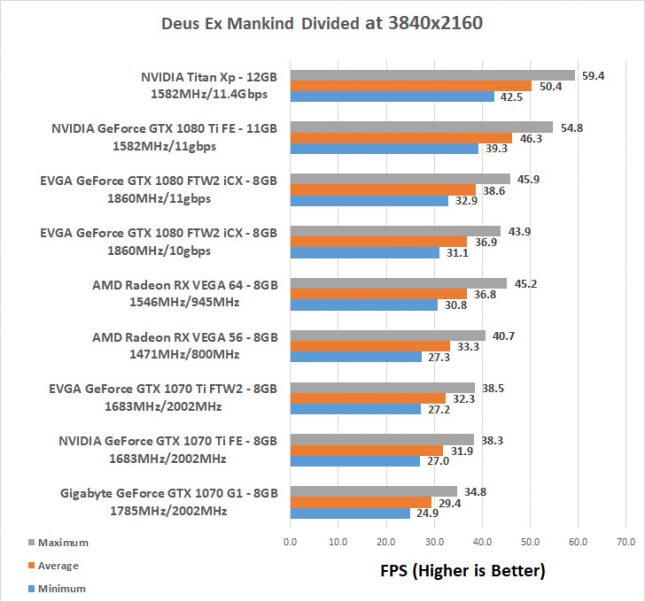 Benchmark Results: This DX12 game title with the high image quality preset is pretty tough on graphics cards, but we were able to get 50 FPS on average on a 4K display. This game title never ran super smooth at 4K at this preset, but it's getting close since the Titan Xp never dipped below 40 FPS.