NVIDIA GF100 Fermi Architecture and Performance Preview
By
Final Thoughts on GF100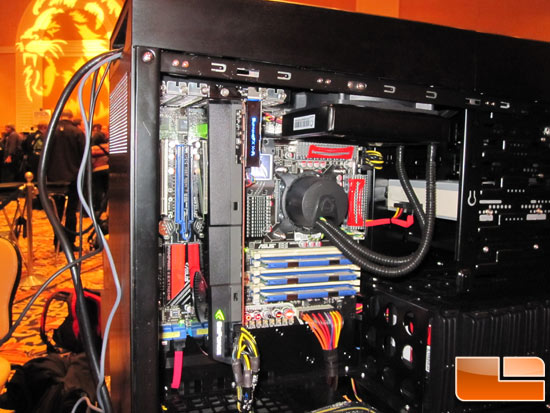 For months we have heard rumors about how NVIDIA abandoned games with their latest GPU design, but it appears those rumors are false. Hearing more about the architecture and actually seeing the video card run performance benchmarks and playing games on it ourselves have proven the card to be the real deal. We would have liked to have known more about the clock speeds and how much power the board draws, but since the clock frequencies are not set in stone yet NVIDIA was not willing to discuss those areas.
The NVIDIA 3D Vision Surround gaming demo was impressive. Sitting in front of three monitors and playing Need For Speed: Shift in 3D was a very fun gaming experience, but that was the only game title we got to play with this configuration. Being able to play a game in 3D Vision Surround was great, but the cost of the setup seems to be beyond what most consumers would be willing to pay. You'll need three 120Hz 3D LCD monitors, the NVIDIA 3D Vision kit and then not one, but two NVIDIA graphics cards running in SLI to be to run a setup like this. That is a huge added expense, but to those that can afford spending an extra thousand dollars or so to play games in 3D Vision Surround, it might be well worth it as it does add a new dimension to gaming. NVIDIA also made it clear that 3D Vision Surround would work on current generation video cards as well, so that is nice and can save you a few bucks if you want to run a setup like this. Remember that NVIDIA's key competitor, AMD, has triple monitor support already on their Radeon HD 5000 series of cards (ATI Eyefinity) and just one video card is needed.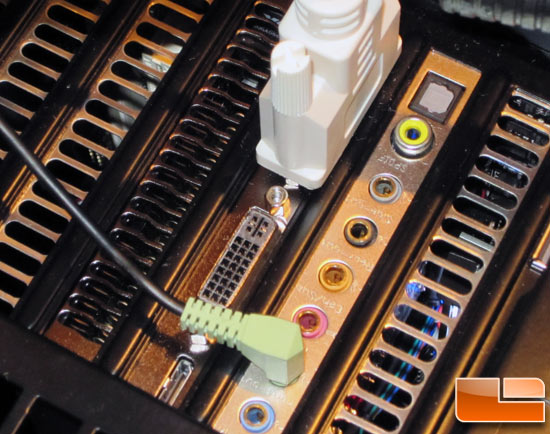 When it comes to performance, the GF100 is faster than a Radeon HD 5870 graphics card, which is a good thing. NVIDIA is late to the market so they really needed to take back the performance crown. If they were late and slower then it would have been a rough couple of years for engineers at NVIDIA. Still, NVIDIA has to get the GF100 cards shipping and in volume. TSMC has had a lot of issues with yields at the 40nm manufacturing process, but it appears to be better over the past six months. The next couple of months will be crucial for NVIDIA as the world is waiting for GF100 to be announced. Now, if only we knew what the real name of GF100 was and how much it will cost!
Legit Bottom Line: We got hands on game time with GF100 and it looks faster than the Radeon HD 5870! Get ready for some GPU battles in 2010 as AMD finally has something to worry about!