NVIDIA GeForce RTX 3070 Founders Edition Review
By
Wolfenstein: Youngblood
Wolfenstein: Youngblood is a first-person shooter developed by MachineGames and Arkane Studios and published by Bethesda Softworks. A spin-off of the Wolfenstein series, the game was released for Microsoft Windows, Nintendo Switch, PlayStation 4 and Xbox One in July 2019 and Stadia in November 2019 as a launch title.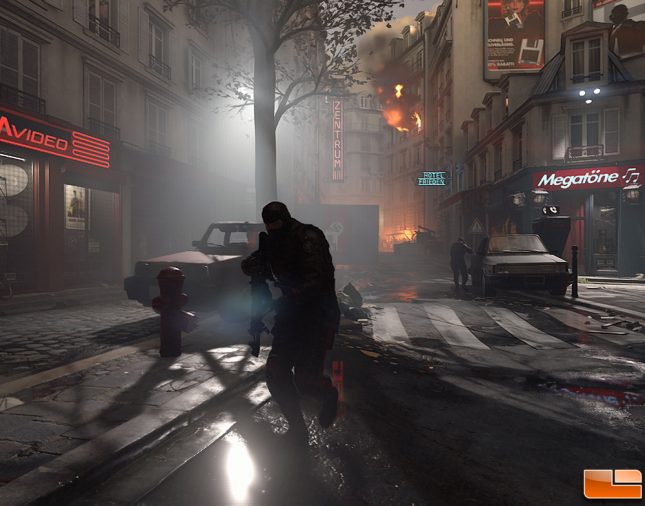 This game title uses the id Tech 6 multiplatform game engine developed by id Software. It is the successor to id Tech 5 and was first used to create the 2016 video game Doom. It supports both Vulkan API and OpenGL API and a wide range of advanced features.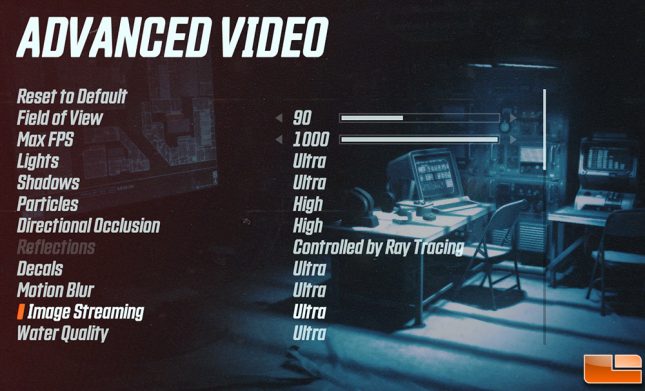 We tested this game title using the built-in benchmark with the riverside map with Uber game settings. We did use the Wolfenstein beta build on Steam in order to get the latest Ampere async compute optimizations. These are not in the public build, but it should be ready soon according to NVIDIA.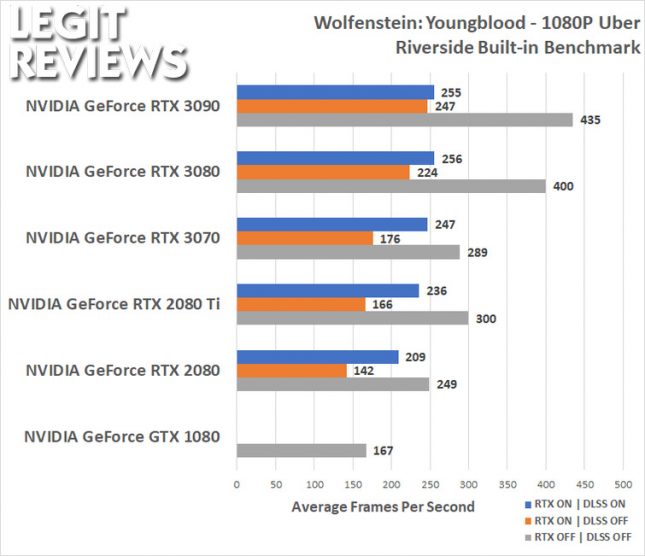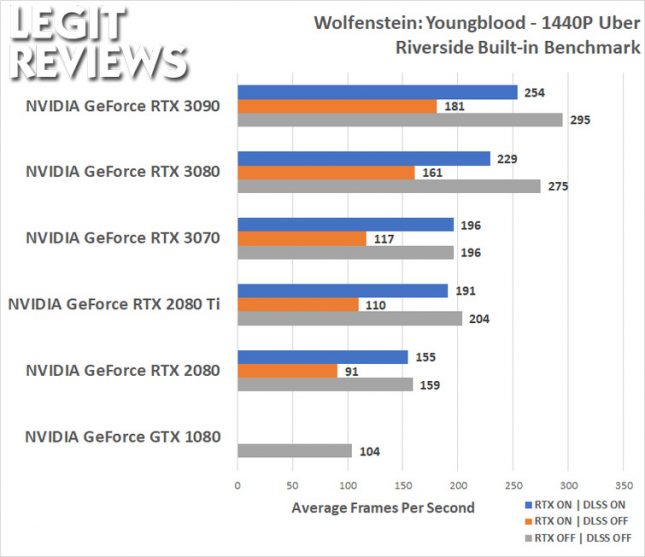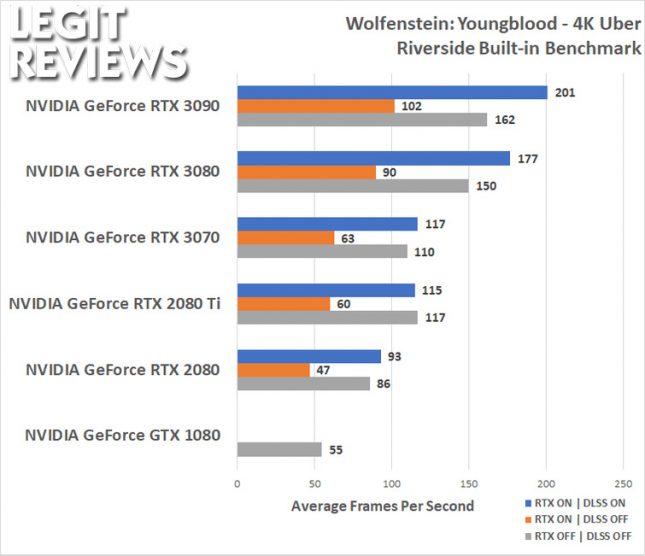 With DLSS and RTX disabled the NVIDIA GeForce RTX 2080 Ti Founders Edition is slightly faster than the NVIDIA GeForce RTX 3070 Founders Edition at all three resolutions. Once you enable RTX the tables turn and the NVIDIA GeForce RTX 3070 becomes the faster card. The GeForce RTX 3070 maintains its performance lead over the RTX 2080 Ti with both RTX and DLSS enabled at all three resolutions. The performance gap between the GeForce RTX 3070 and RTX 3080 is pretty large with the 3080 being about 4% at 4K, 17% at 1440P and 51% at 1080P with RTX and DLSS enabled.