NVIDIA GeForce 9500 GT Video Card Preview
By
Crysis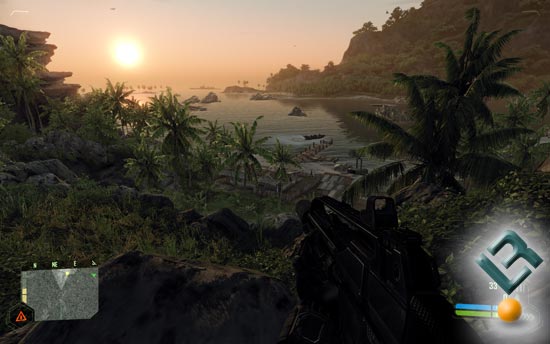 Crysis is a science fiction first-person shooter computer game that was developed by Crytek, and published by Electronic Arts. It was released on November 15, 2007 in the United States. The game is based off the CryENGINE2 game engine, which is an extended version of CryENGINE, the game engine behind the hit game Far Cry a number of years ago.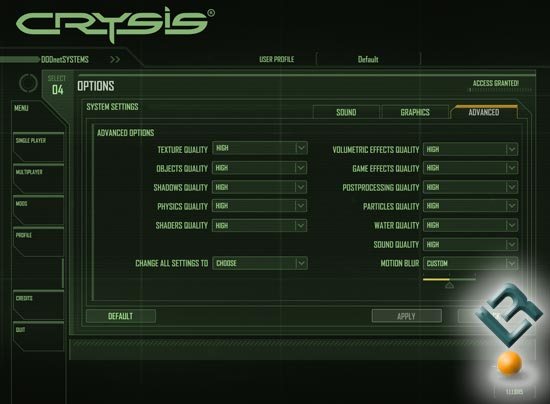 The full retail version of the game Crysis was used with patch 1.2 for benchmarking. FRAPS was used over the internal benchmark utility to help avoid driver enhancements. Legit Reviews has just NVIDIA data for this game as we just recently updated the game to version 1.2 and picked a new scene to run FRAPS on and didn't have time to re-test all the cards in time for this article, but managed to get a number of the high end cards tested.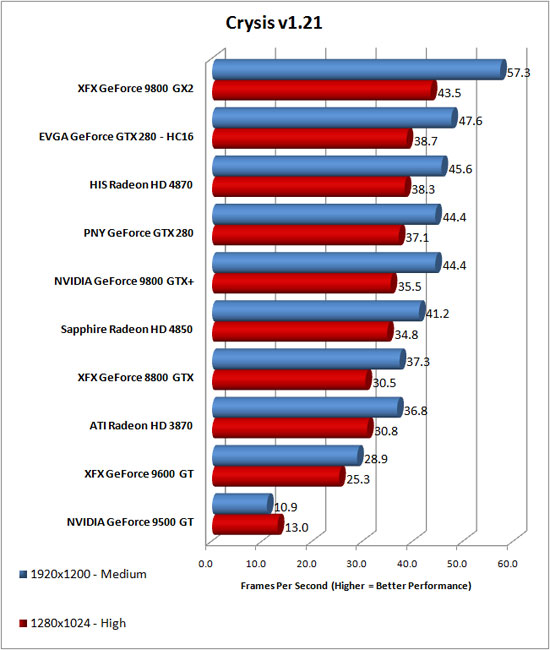 Results: The NVIDIA GeForce 9500 GT gets killed at 1280×1024 with high quality settings in the game. If you tone the settings back to low or medium you can play Crysis with respectable frame rates. The only bummer here is that with high image quality settings the game title looks awesome even without AA enabled.