NVIDIA GeForce 9500 GT Video Card Preview
By
Company of Heroes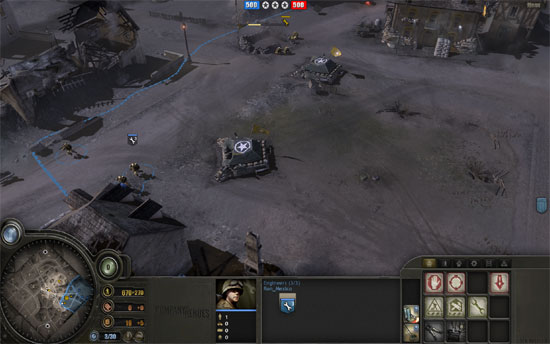 Company of Heroes (CoH) is a real-time strategy (RTS) computer game developed by Relic Entertainment that was released on September 14, 2006. On May 29, 2007 Relic released a patch for Company of Heroes that supports DirectX 10 and we used the latest patch to test DirectX 10 game performance. Company of Heroes is set during World War II where the player follows a military unit, known as Able Company, as they fight their way through some of the greatest and bloodiest battles, including the D-Day landings at Normandy.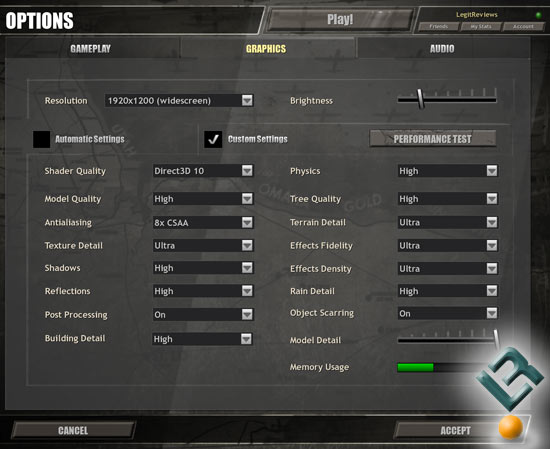 The game was updated to version 2.301 and benchmarked with 8x CSAA enabled and the quailty settings pushed to the max on the others.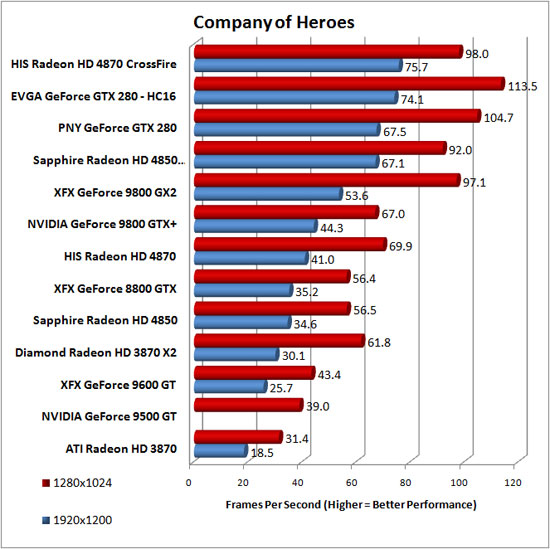 Benchmark Results: The NVIDIA GeForce 9500 GT did well on Company of Heroes at 1280×1024 and was able to perform better than the ATI Radeon HD 3870, which shocked me. At a resolution of 1920×1200 the GeForce 9500 GT just went to a black screen when running the benchmark and I had to ctrl+alt+delete to get out of the game. No error messages or anything popped up and after several tries I gave up trying to get the GeForce 9500 GT to run at that resolution and our game settings. This was the only game that I had any issues with!