MyDigitalSSD Super Cache 2 128GB SATA III M.2 Drive Review
By
Real World Copy & Boot Tests
File Copy Times Via Teracopy 2.27:
One of the most common operations performed on a PC is moving/copying files. Using a free application called Teracopy, we copied large numbers of two file types from one folder to another on the same drive. Teracopy allows us to objectively measure the time of transfer and using the same drive prevents other devices from tainting the outcome. The operation requires the drive to perform both sustained read and writes simultaneously. The first set of files is a 5GB collection of JPG's of variable size and compression levels with a few movie (.MOV) files thrown in for good measure since most cameras now take video as well as stills. The second is a collection of MP3 files of various sizes which totals 5GB collectively. These file types were chosen due to their wide use and mixture of file sizes and compression levels. Drives with slow or limited cache sizes may not perform as well and thus revealing a weak spot in overall drive performance.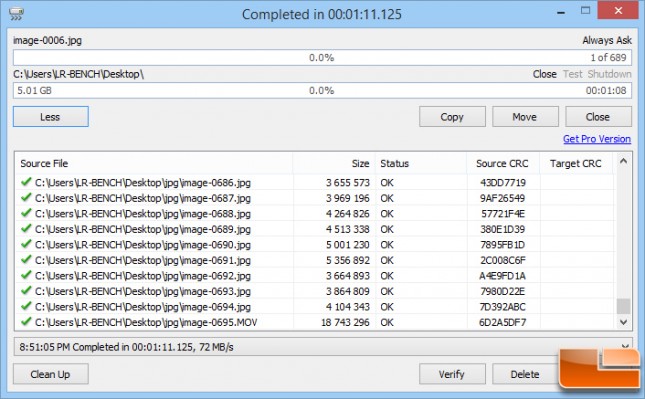 Benchmark Results: It's been quite a while since we've seen the file copy tests take over one minute to complete for each set of data, maybe since the SATA II SSD days.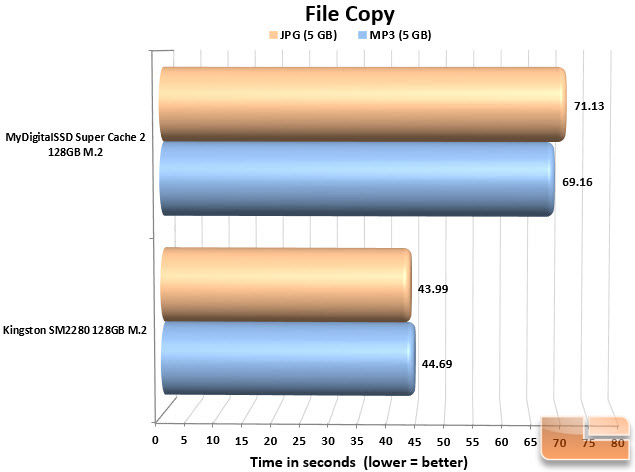 Windows Boot Times Via BootRacer:
Windows start up/shutdown time is always something people are interested in. Though there's little variation with the majority of the SSDs it still reflects a direct real world result and may possibly show performance anomalies. We use an application called BootRacer to objectively measure the start up times of the drives. As part of testing, all of the instances of Windows are identical and freshly installed from the same disk image and only the video driver installed to avoid delayed boot times from ancillary driver loads.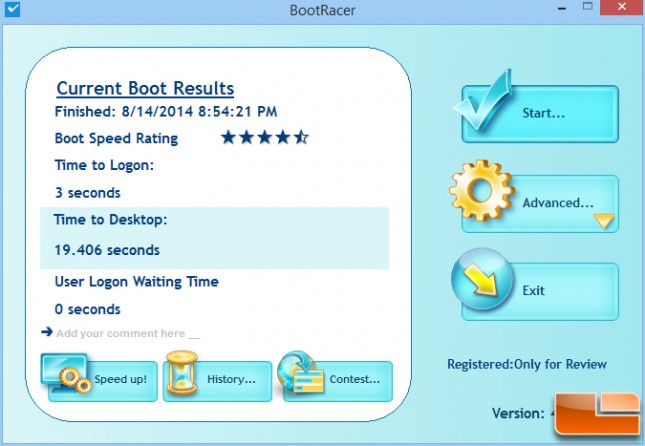 Benchmark Results: Though performance thus far has been less than stellar, the boot times were still on par with what we saw on the Kingston M.2 drive.