Logitech G502 Proteus Core Gaming Mouse and G240 Cloth Gaming Mouse Pad Review
By
Logitech G240 Cloth Gaming Mouse Pad
A while back, Logitech released a pair of gaming mouse pads, the G240 cloth mouse pad and the G440 hard mouse pad. Generally, gaming mouse pads are larger than most home and office mouse pads in order to be more forgiving of explosive mouse movements typical of intense PC gaming. Additionally when compared to the common mouse pad, gaming mouse pads may also have designs that confer desirable features for tracking and comfort. We've got the G240 cloth mouse pad on hand which unlike the G440 hard mouse pad, has more surface friction and can be rolled up for transport.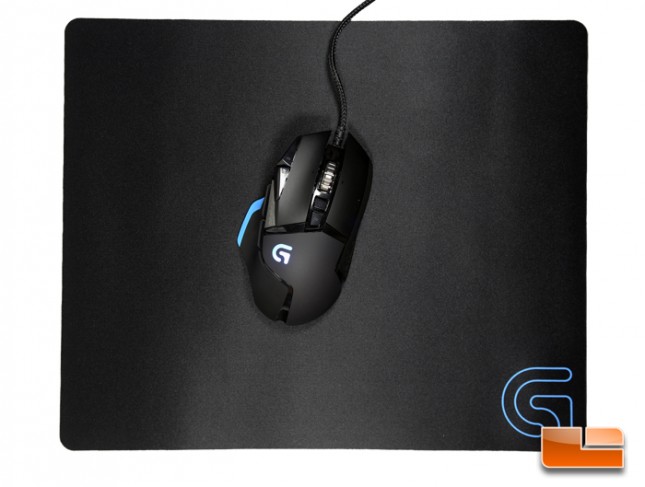 Logitech G240 Cloth Gaming Mouse Pad Features:
Consistent surface texture for improved gaming performance
Surface selected for optimal Logitech G gaming mouse sensor performance
Comfortable 1mm rubber base stays in place during high intensity gaming
Moderate surface friction for low-dpi mouse control
Logitech G240 Cloth Gaming Mouse Pad Specifications:
Width: 340 mm
Depth: 280mm
Thickness: 1mm
Weight: 90 g (approximate)
3-year warranty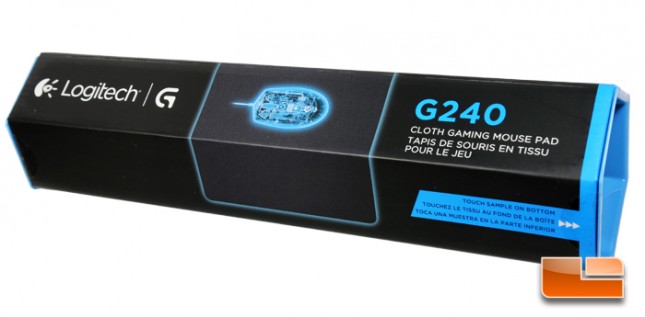 The Logitech G240 mouse pad comes rolled up with a warranty information pamphlet in a hexagonal box. On one end of the box is a piece of the fabric for sampling the surface.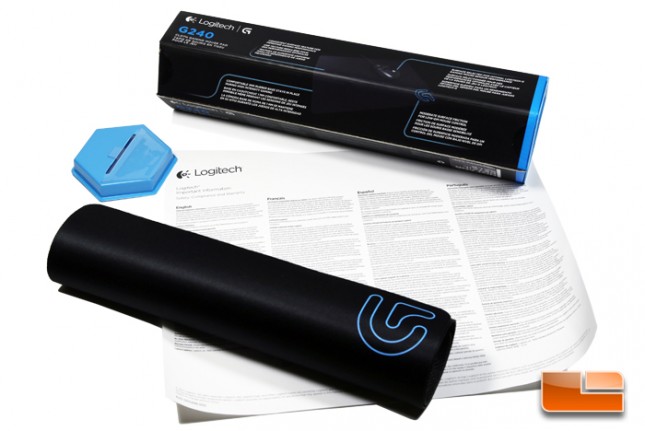 Measuring at 13.4in x 11.0in / 340mm x 280mm, the G240 has dimensions typical of "large" gaming mouse pads.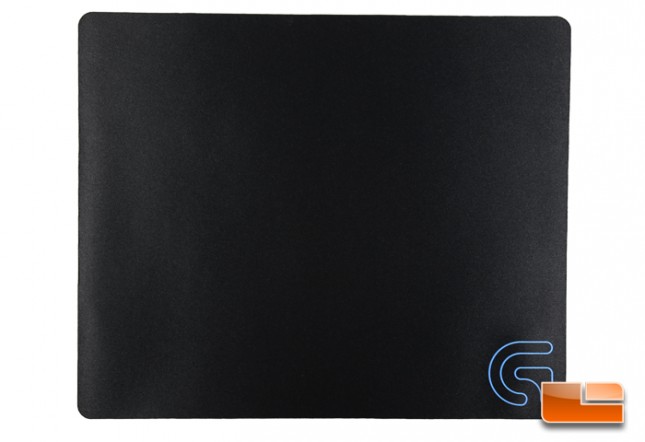 The top surface of the G240 is layered with weaved black fabric that has a consistent grain pattern.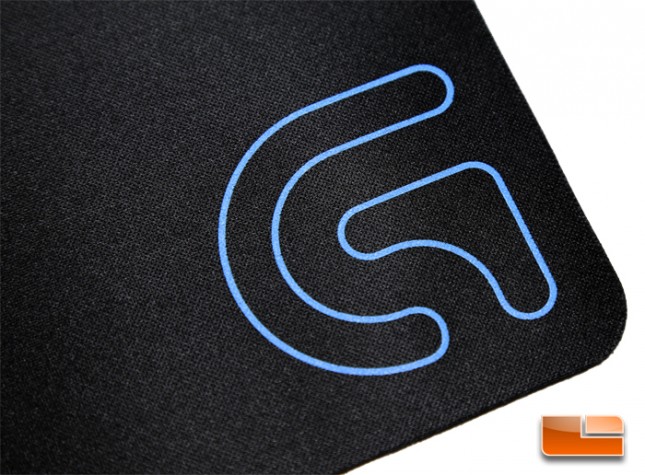 The bottom of the mouse pad is layered with a rubber base. The texture has tiny grooves that resemble tire tracks for gripping a wide variety of surfaces.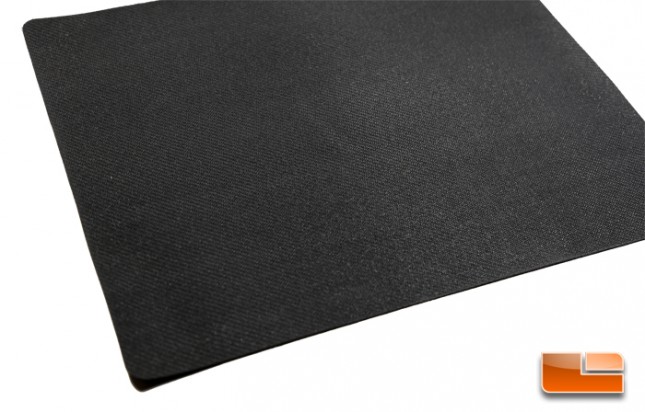 The G240 is 1 mm thick which gives a low profile. Aside from making the mouse pad flexible enough to be rolled up, it also provides more wrist and support if the arm rests against the table. The G440 hard mouse pad is 3 mm thick.